Tamar Braxton Says We TV May Have Played a Part in Her Firing From 'The Real'
Tamar Braxton's firing from the FOX daytime talk show The Real caused major drama between her and her former co-hosts. For years, it was alleged that Loni Love played a part in Braxton's firing. Braxton now says her former network We TV may be the actual culprits of her losing her job.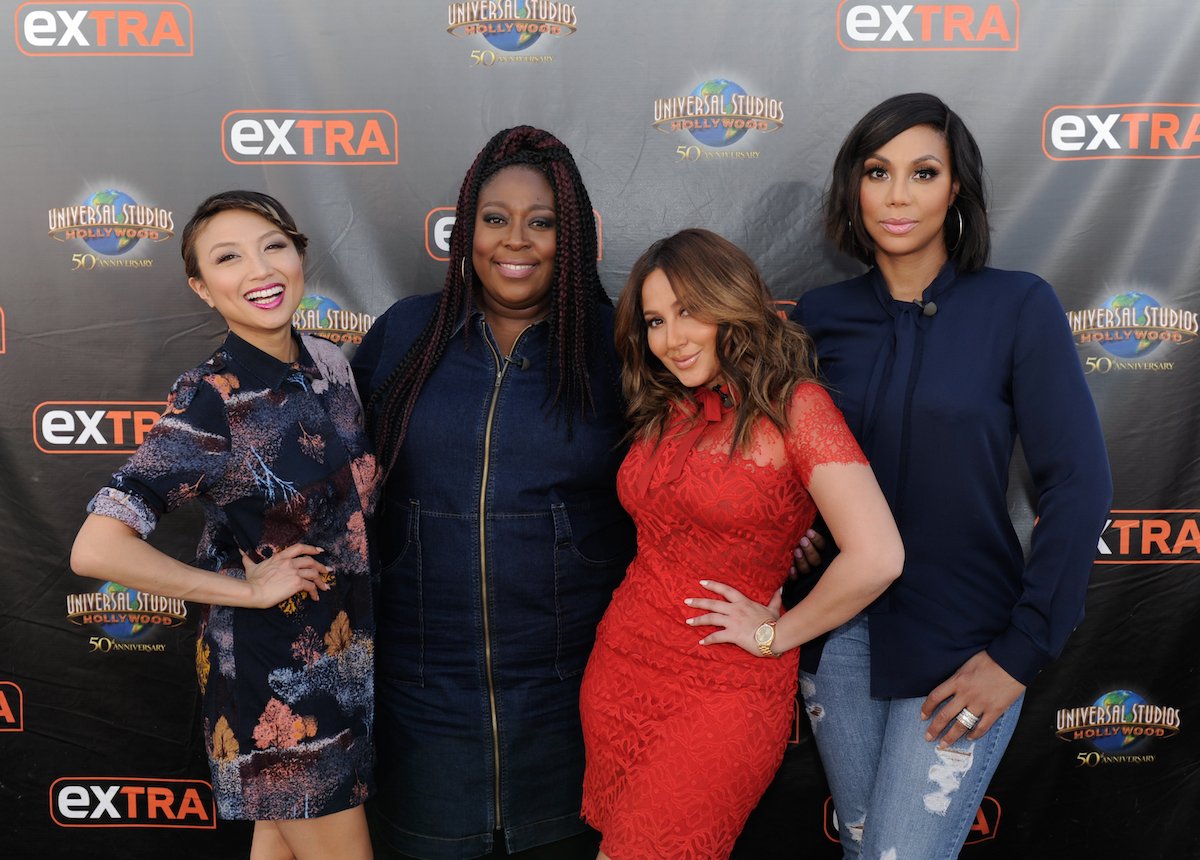 Tamar Braxton previously said Loni Love may have played a part in her firing from 'The Real'
Braxton's firing from The Real came ahead of the season 3 premiere. The Braxton Family Values star posted a cryptic message to her Instagram account accusing someone close to her of stabbing her in the back.
When she unfollowed Love on Instagram, many assumed she was referring to Love as the traitor. Per Braxton, she was told by a mutual friend of her and Love's that Love wanted her gone.
It was later alleged that Braxton's firing was due to her not being marketable. But a former friend and employee of Love's, Cookie Hull, spoke with Comedy Hype in February 2020 and claimed that it was Love who contributed to Braxton's firing. 
Related: Fellow Comedian Says Loni Love Influenced Tamar Braxton's Firing From 'The Real'
Hull alleges that while Braxton was on medical leave, Love sent various emails to the show's executives citing there was no change in ratings, insinuating that Braxton was not needed. Love also allegedly told Hull that she felt Braxton got the most shine and that she wanted to be the only "ghetto" star of the show.
Love has always denied any involvement in Braxton's firing. Amid the controversy with Hull, Braxton posted a text message from a friend claiming that Love did send emails to the network regarding her not being needed on the show. The alleged text also named Hull as the person who showed the friend the alleged emails.
Tamar Braxton now says We TV could have been responsible for her firring from 'The Real'
Braxton has been open about how being fired from The Real was painful. She says the situation began her bout with depression. Though she stood by her claim that her co-hosts may have been part of her termination, she now appears to have changed her tune.
During a recent chat with Nene Leakes on Braxton's Under Construction podcast, Braxton says she heard rumblings that We TV, the network that airs Braxton Family Values, felt her role on The View was a conflict of interest. Per Braxton, We TV executives and executives of The Real may have had conversations about her not being on the show anymore.
Related: Which 'The Real' Host Has the Highest Net Worth?
Braxton now regrets the way she handled herself after her firing from The Real, especially for the feud between her and her former co-hosts.
"[We TV] could have at least given me a heads up but no…pulled the plug and didn't say nothing and allowed Loni to take the fall, Adrienne, Jeannie, Tamera, and myself and we up here battling and fighting as Black girls and they don't care," Braxton said. "Scratching and battling and pointing fingers [at each other]."
Loni Love says 'The Real' hosts were forbidden from talking about Tamar Braxton's firing 
Love previously admitted The Real executives poorly mishandled Braxton's firing, saying it "tarnished" the show.
"I think I got a bad rap, and all the girls got a bad rap. But it was really mostly on me because we weren't allowed to speak about it and when you're not allowed to speak about it, that means only one side of the story is out there," Love said. "Then what happens is perception from that one side becomes reality, and that's what hurts. It's so unfair, but people in the industry, they probably know, but outside people don't and that's what is totally not fair."
Love says she's hopeful Braxton will appear on the show and make amends with her and her former hosts.