Tamar Braxton Signals She's Ready to Make Amends with Adrienne Bailon
Tamar Braxton and Adrienne Bailon used to share a close relationship. But they had a huge falling out following Braxton's 2016 firing from their show The Real, with the singer claiming on Instagram that she felt "backstabbed" and then unfollowing Bailon and the other co-hosts.
Over the years, though, she has expressed interest in reconciling with Bailon. Most recently, she mentioned Bailon on social media and urged the former 3LW star to join her in a viral singing challenge.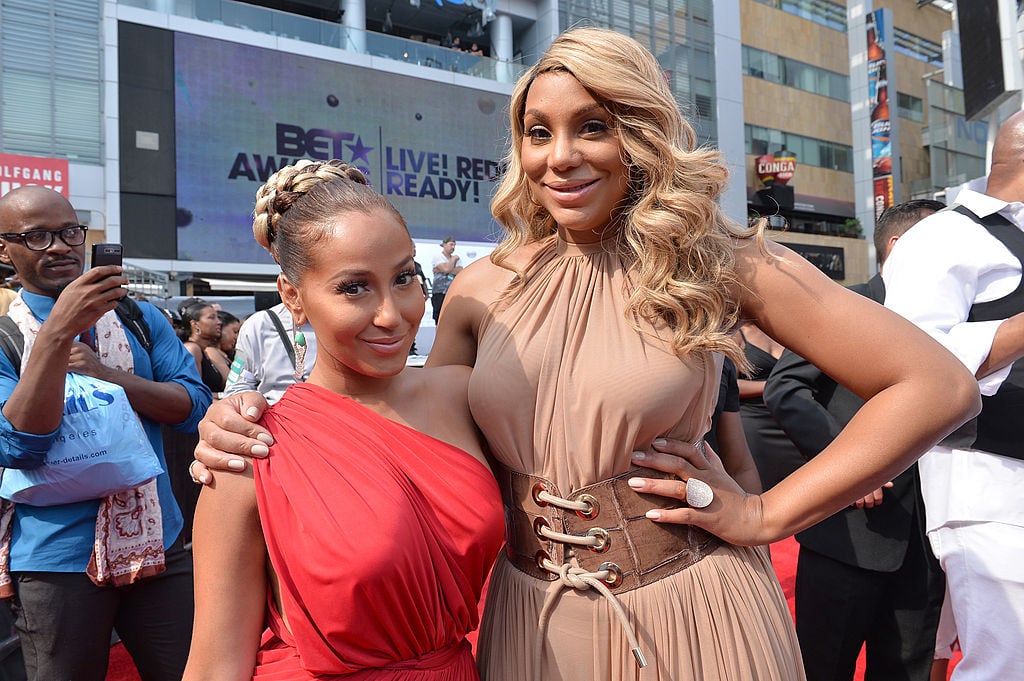 A look back at the fallout between Tamar Braxton and Adrienne Bailon
The drama started immediately after Braxton's unexpected firing from the show, the reason for which is still unknown. While some sources say it had to do with her behavior, others claim that co-host Loni Love conspired to have Braxton removed (something Love has repeatedly and strongly denied).
Just over a month after her firing, in July 2017, Braxton allegedly unfollowed Bailon and other hosts on Instagram. According to reports, the singer later alleged that her co-workers had known about her exit long before she did and then lied about it.
This sparked months of back-and-forth between the singer and some of her former co-workers, who pushed back on the reports in interviews and on social media. Amid the drama, the Cheetah Girls star unfollowed Braxton on social media, confirming that their friendship had reached its end.
Tamar Braxton later tried to reconnect with Adrienne Bailon
In 2017, Braxton told Bailon to call her after the singer's name popped up during an Instagram Live, per Madame Noire. It's unclear if she ever did, but it doesn't seem likely, as Braxton told The View in February 2018 that she had not been in contact with any of her former co-hosts.
In the years that followed, their relationship did not seem to improve. But Braxton recently signaled that she has truly moved on and is ready to have her friend back. During the week of March 22, she posted a video of her participating in Tyler Perry's "He's Got The Whole World In His Hands" challenge — which aims to spread hope and joy amid the coronavirus pandemic — and called on Bailon to join in. She tagged the TV host "with love."
Braxton later wrote on social media that she had moved on from all the bad that had happened in her past and had been trying to "get along with everyone."
"I feel that its the time to get along with everyone," she wrote in a March 24 tweet. "I don't even have a feeling about people who wronged me in the past. I'm at the point in my life that if that's your energy that's on you. NOTHING or NO ONE is going to Dim the light that's over me. That is mine."
Adrienne Bailon took Tamar Braxton up on her challenge
Later on March 24, Bailon posted a video of her and her husband, Israel Houghton, participating in the viral challenge. In the caption, she thanked Braxton for asking her to join in, followed by a red heart emoji.
She had previously said on HOT 97's Ebro in the Morning that she would "always" love Braxton and it looks like she meant it.
Read more: Amanda Seales Criticized for Her Reaction to Loni Love Crying On 'The Real' But Some Fans Say It's Karma