Tamar Braxton Sued by Talent Agency; Accused of Not Paying Commission for Several Reality Shows
Tamar Braxton is not exempt from legal issues, especially as they relate to her marriage to Vincent Herbert. But the youngest Braxton sister is now being sued by a talent agency. They allege she owes them thousands of dollars in unpaid commission.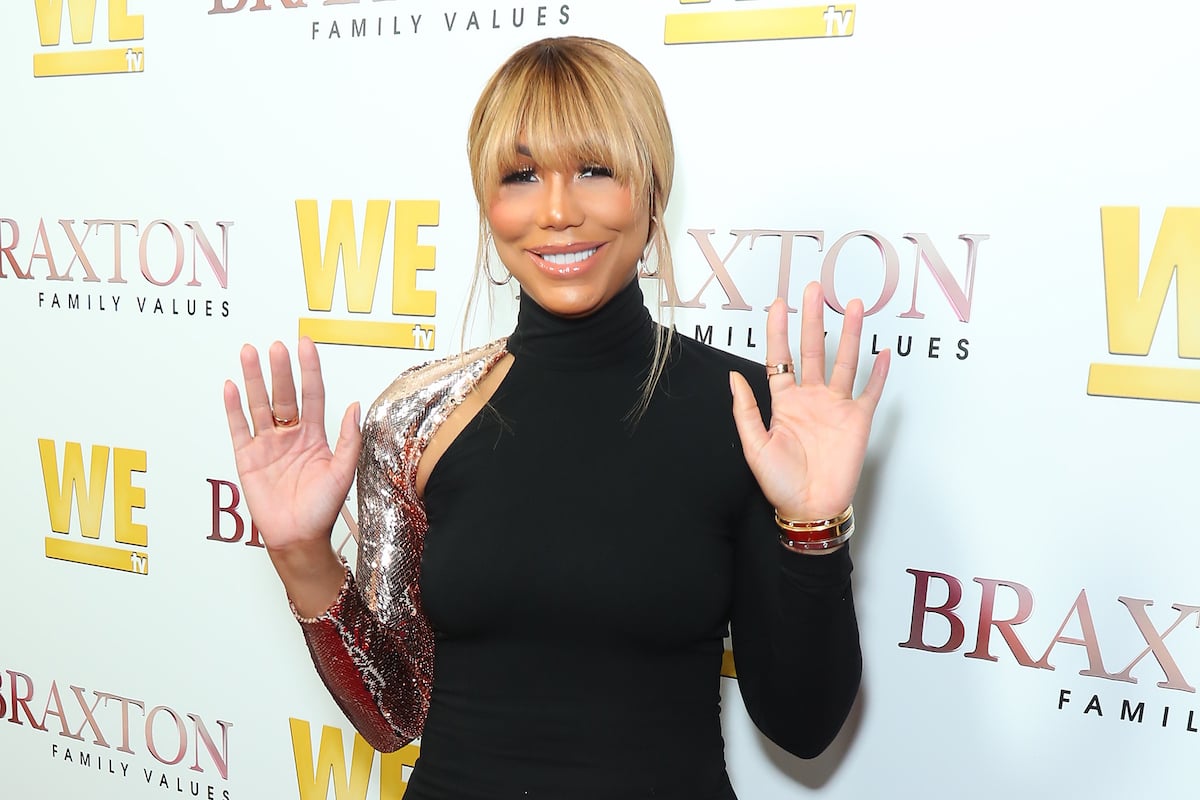 Tamar Braxton accuses We TV of overworking and underpaying her
Braxton has been open about her issues with We TV. She alleges the network exploits her family's drama for ratings. She also accuses the network of overworking and underpaying their family, citing the Kardashian family on E! as a reference for unfair pay.
"Are we going to talk about pay…I 100 percent wrote the theme song…where is the coin…our show is on Netflix…where is the coin…10 years on The air…we make 75 percent LESS than the Kardashians. How come there are no villains on that show," the youngest Braxton sibling asked in a Tweet.
She made it known that she no longer enjoys the show, explaining the drastic negative turn it took from a positive family show to one that only shows the sisters in conflict.
Related: Why Tamar Braxton Is No Longer a Fan of 'Braxton Family Values'
"It used to be funny and fun. But some will say well you actually said or did the negative things. True but now true. It's the context. And that's why they do it. To ruin your credibility," she wrote.
Following her hospitalization after an attempted suicide, We TV cut ties with the singer, ending an 11-year relationship. All future work she was contractually obligated to do is now void.
Talent agency accuses Tamar Braxton of not paying commission; says Braxton makes $75,000 per episode for 'Get Ya Life'
According to Love B. Scott, Braxton is being sued by agents who allege she is refusing to pay their commissions on money she earned from several reality show deals they say they helped to secure. The shows include her controversial We TV spinoff, Get Ya Life, as well as VH1's To Catch a Beautician and Hollywood Squares.
The media outlet reports that in legal documents obtained by The Blast, Patheon Talent Agency says Braxton owes them 10% of anything she earns on the listed shows. Per the suit, Braxton earned $75,000 per episode for Get Ya Life, and an additional $30,000 per episode for To Catch a Beautician.
Related: Tamar Braxton Slams We TV and Her Family for Including Her Attempted Suicide in Trailer for 'Braxton Family Values'
The agency alleges they entered into an "oral contract" with Braxton, agreeing to represent her and collect 10% on any deals they help facilitate.
They now accuse Braxton of "inexplicably turning her back on Pantheon and the contributions it made to help propel her career." Additionally, they allege that she, "Instead has brazenly chosen to flatly ignore" their request for payment.
Braxton has not made any public statements regarding the lawsuit, but it's not the first time she's been accused of bad business. While married to Vincent Herbert, multiple music producers, hairstylists, and wardrobe stylists accused the couple of refusing to pay them.
A former nanny for the couple also sued them for unpaid overtime and cited poor and abusive working conditions.