Tamar Braxton Tweets About Dating Amid Rumors She Reconciled With Ex
Tamar Braxton's relationship woes have played out in the public since she began appearing on Braxton Family Values in 2011. The Celebrity Big Brother winner was married to record executive Vincent Herbert – and then engaged to financial guru David Adefeso. Now, she says her son is pushing for her to find a new man.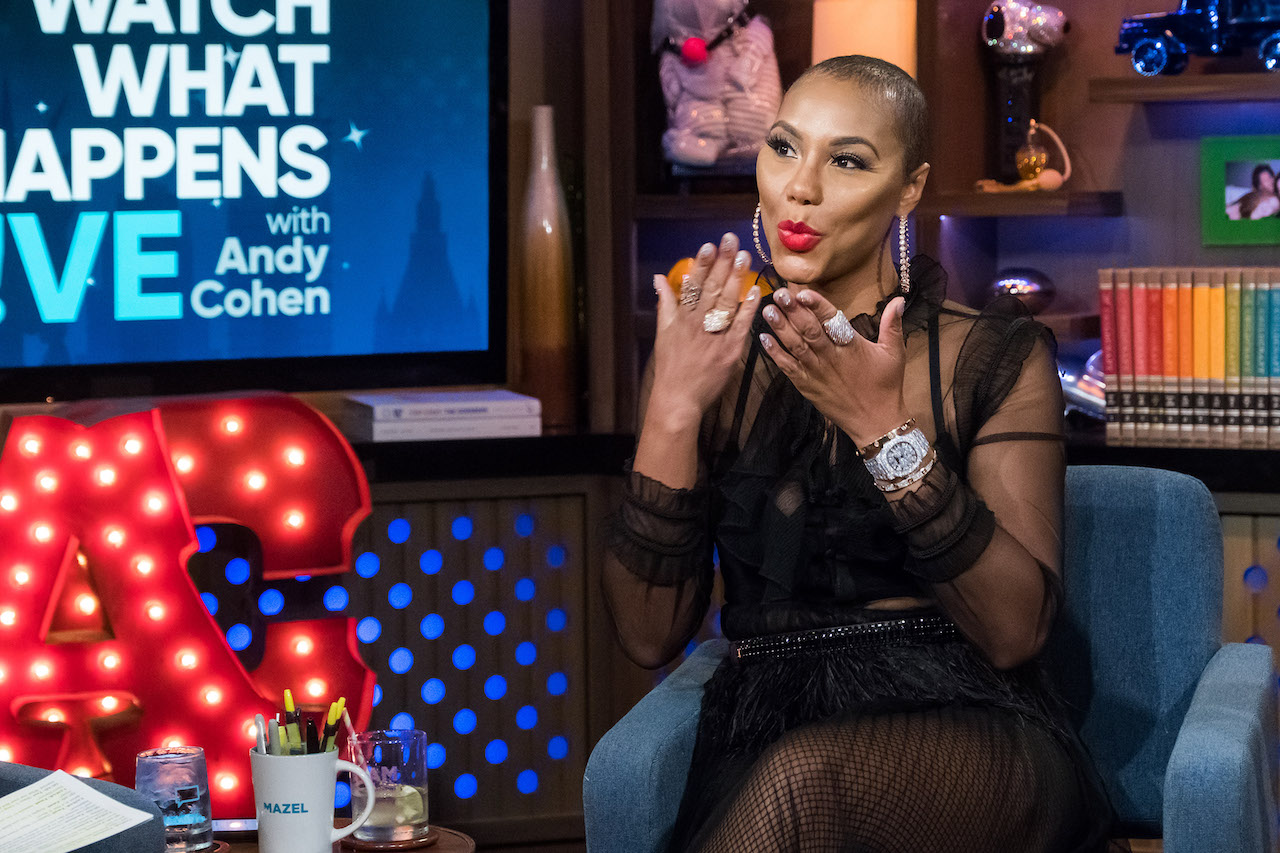 Tamar Braxton's son says it's time for her to start dating
The singer has been touring as of late, which apparently leaves no time for dating. But her son feels she should make time.
Braxton says her son Logan is the one who initiated the conversation. She wrote in a Tweet recently, "My son woke me up harassing me asking me 'Don't you think it's time for a boyfriend!??'… 'You know you can at least download Tinder.' How is an 8yr old going to attack me like that!!… I'm going back to bed smh."
Braxton and Herbert married in 2008 and split in 2017 with their divorce being finalized in 2019. She dated Adefeso from 2018 to 2020. She was also married prior to Herbert but had the marriage annulled citing domestic abuse. 
She recently shut down rumors that she's reconciled with her ex
Braxton says she's single but fans believed otherwise after Adefeso gave her a Mother's Day shoutout on Instagram. "There are so many smart and beautiful moms who have made a big impact in my life," he began in a post. "Sometimes it's hard to find the right words with which to say thank you; but I've found it helps to start with some of the small things you did, but which mean so much to me."
After thanking his mother and sisters, he wrote of Braxton: "Then there's @tamarbraxton. Thank you for teaching me how to love. And through all life's challenges, growing together to become best friends." Braxton commented under the post: "Thank you @david.adefeso I've learned so much from you also…and I'm so grateful. God is so good." She also liked the post and the two follow one another on Instagram.
All of this comes after YouTube Vlogger Sharrell's World reported that Braxton and Adefeso reconciled and he was with her for support amid her sister Traci's death. But Braxton is denying the allegations. 
She shot them down in an Instagram Story writing: "Hey there…I know y'all are used to a different Tamar but that's simply not me anymore. I haven't fallen out or gotten back together with anyone. I'm not messy and drama-filled. I'm healing and under construction. That old Tay is NEVER coming back cause she doesn't exist. Get used to this one. She's more consistent, confident, and blessed…basically, she's so much better. God bless y'all," she wrote with a heart and prayer-hand emoji.
The singer previously admitted to feeling guilty about her failed marriage and past relationship
Braxton insists she's been single and focusing on herself and her career after her split from Adefeso. The breakup was bad, resulting in a temporary restraining order and allegations of domestic violence. The "Love & War" singer says she felt she was at fault for not just her failed relationship with Adefeso, but also her divorce from Herbert.
"I took all the blame," she told singer Michelle Williams during an episode of Williams' podcast Checking In. Williams shared similar sentiments about her split from her ex-fiancé Chad Johnson, claiming she felt responsible for damaging Johnson's career and reputation. Braxton agreed adding: "I got accused of all of those things. [He would say] 'You ruined my career, you ruined my life, it was different before it was you,' she claims Adefeso told her. "Or, while I was in the relationship, how about [he said to me], 'Why couldn't you just be a lawyer, or a doctor, or a regular person?' – I had a hard time swallowing that it wasn't all me."
RELATED: Tamar Braxton Says Her Ex-Husband, Vincent Herbert, Has Her Phone Calls Blocked