Tamar Braxton Says Her Ex-Husband, Vincent Herbert, Has Her Phone Calls Blocked
Tamar Braxton and Vincent Herbert's split was not easy. The two were together for nearly 20 years and had a young child at the time of their divorce filing. Trying to co-parent their son proved to be a challenge and now, Braxton is updating fans on just how complicated her and Herbert's relationship is at times by telling fans that he has her blocked from calling his phone, even when their son is with him.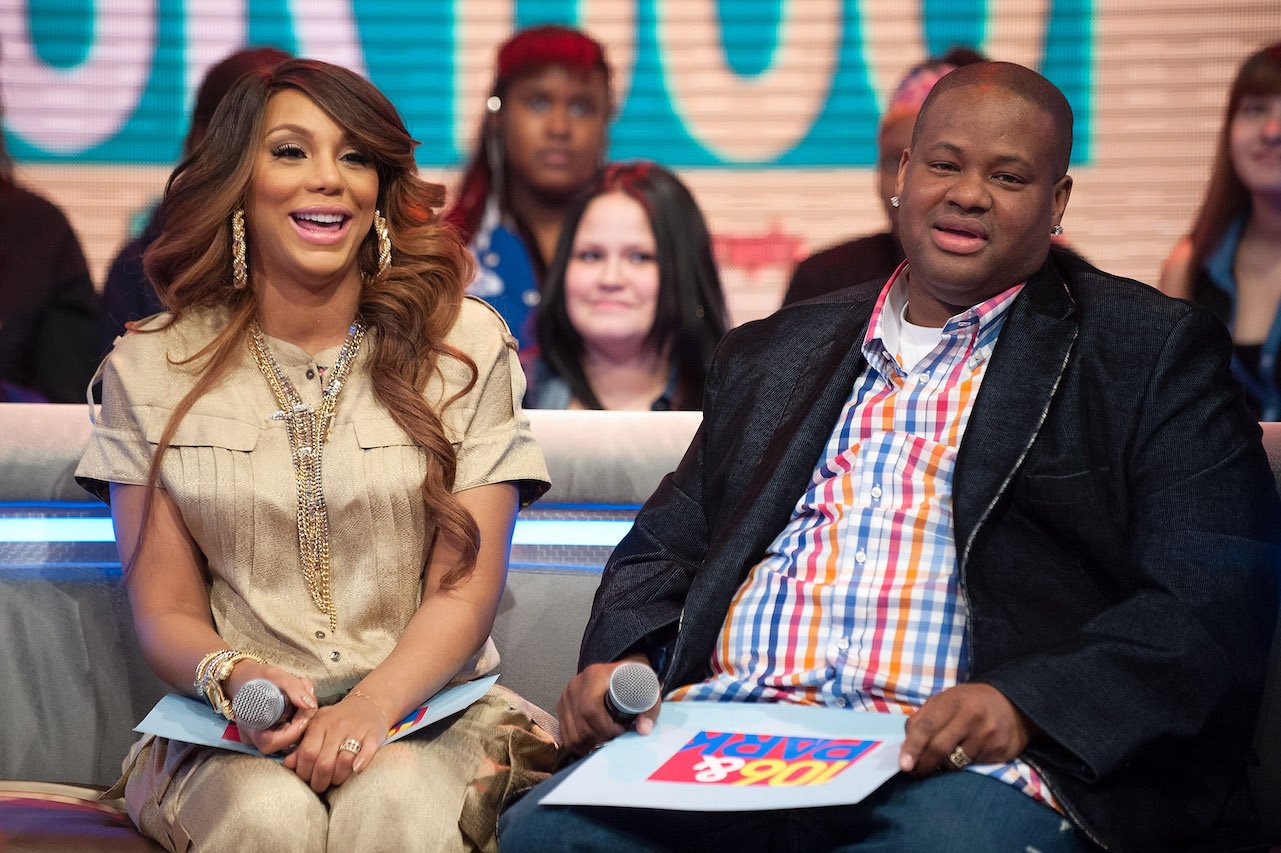 The singer says her ex blocked her calls and she couldn't contact their son
Braxton and Herbert were married for nine years. Their son, Logan Vincent Herbert, was born in 2013. Braxton filed for divorce in 2017 and the two now share custody. But apparently there is trouble in their co-parenting relationship and she took to social media to update fans.
In an Instagram live, Braxton explained that the only way she felt she could reach their son was via social media. Logan has his own Instagram account that Braxton helps to manage and often tags him in posts.
"What's happening, y'all? I'm going live right now because I have been calling my son all day long and it seems like this is the only way to get Logan Vincent Herbert on this phone," she explained. "So I'm sure he's going to be coming on live soon, and I need you to call your mother. Stop playing with me."
RELATED: Tamar Braxton and Vincent Herbert Reunite to Celebrate Son's Birthday – 'Things Aren't Perfect'
After her famous sister Trina joined the live, Braxton began questioning why co-parents resort to such measures when they have to stay in contact for the sake of their children. "My question is this, why do baby daddies and baby mommas think it's okay to block you while they got your child? What's that? Who told you that? I can't call Vince, I'm blocked. Okay? There you have it," she asked.
Braxton also shot down fans who faulted her for airing out she and Herbert's dirty laundry. "No, we're not bashing. Listen, my baby daddy is my cousin. Okay? Just like families, we argue and fight. We don't get along…I probably was calling too much but I only got one. I'm going to call my son 13,000 times a day. There you have it," she explained.
Tamar Braxton previously said family therapy helped her and Vincent Herbert after their divorce
They may be having a difficult time right now, but the former Braxton Family Values star spoke positively of their co-parenting relationship in 2020. In an interview with Entertainment Tonight, Braxton said their initial conflict occurred because they did not know how to let go of the romantic aspect of their relationship.
"It's all the years of trying to figure out where we fit, right? Because for 16 years, we've been together and been best friends, and I think what we had to revert back to is remembering that we were friends first and it took a little while," she said.
RELATED: Tamar Braxton Responds To 18-Year-Old Woman Who Alleges She's Dating Her Ex-Husband, Vincent Herbert
Immediately after the split, she put their son in counseling. The motivation came because she is a product of divorced parents and wanted better for Logan. Eventually, Herbert joined the counseling session and the therapist made a suggestion that changed things for the better for the modern family.
"The counselor was like, 'You guys might want to get along for your kid,' and then that is when we made the decision," she said. "It's about him and not about us…it's about us setting the best example for him and being there for him."
RELATED: Vincent Herbert Was Not Tamar Braxton's First Husband