Tamar Braxton's Ex-Husband Vincent Herbert's Financial Troubles Worsen
Vincent Herbert hasn't been seen much since his divorce from his reality star wife, Tamar Braxton. Aside from a few images Braxton has shared on social media of Herbert with their son Logan, Herbert has maintained a low profile.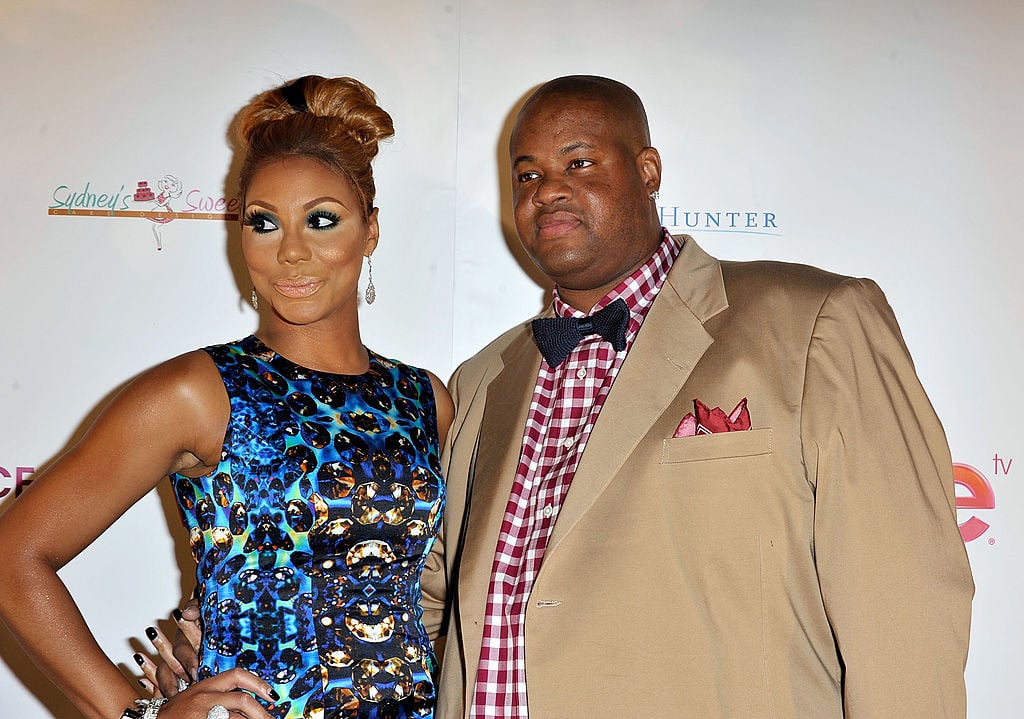 Unfortunately, he's been experiencing a mountain of financial problems with back to back lawsuits and his music royalties even being in jeopardy. The latest court documents reveal that a record label Herbert partnered with is asking the courts to seize Herbert's assets in order to pay off what he owes them.
Vincent Herbert's bank account frozen after being found in contempt of court
Herbert was found in contempt of court over a lawsuit from LNDX Records after he failed to turn over financial records related to the case. LNDX sued Herbert and Herbert's record label, Streamline, over a business deal gone bad. According to The Blast, LNDX was awarded a judgment of $380,000 in July 2017 but no payments were ever recouped by LNDX.
As a result, a judge ordered Herbert to turn over all financial records – which included profits he earned from artists he managed such as Lady Gaga and Remy Ma – as well as documents related to Herbert's divorce from Braxton.
Both Gaga and Remy Ma were subpoenaed by the court to hand over their financial receipts from their time with Herbert when he failed to turn his own over. Gaga turned over the requested documents but Remy was found in contempt of court for failing to hand over her records and was ordered to immediately hand them over or face serious consequences.
Remy recently finally answered the subpoena served by LDNX and provided information about Herbert's finances and the money she paid to him. The information helped LDNX locate a Wells Fargo bank account of Herbert's that the courts were not previously made aware of. The account was frozen until further notice. 
Vincent Herbert refuses to pay a $380,000 settlement ordered by a judge
Despite Herbert being found in contempt of court, LNDX claims they have yet to receive a dime from Herbert. LNDX went back to court out of fear that Herbert was using Streamline Records to hide his income from them and other creditors he owes. They are seeking a restraining order which would prohibit Streamline Records from transferring any money or assets.
The documents reveal, "Despite Plaintiff's repeated efforts to obtain payment from Defendant relating to the Award, Defendant has failed and refused to pay any portion of the Award."
Additionally, LDNX is asking the court to allow them to begin the process of seizing Herbert's property and assets.
Their lawsuit makes note of a pattern of Herbert's for failing to move on the court's rulings, citing his divorce from Braxton, which he never responded to in court – as well as a $3.7 million lawsuit from Sony Music that Herbert was also ordered to pay.
Herbert also was sued by his former Beverly Hills condo for failure to pay his monthly rent and was eventually evicted. There were also rumors that Herbert owed $4 million in backed taxes to the IRS.
A judge has yet to make a final ruling.