Tamar Braxton's Reaction to Jeannie Mai's Engagement Revealed
After years of tension, Tamar Braxton has commented on Jeannie Mai's recent engagement to Jeezy.
Tamar Braxton once had a huge falling out with Jeannie Mai and the rest of her co-hosts on The Real after she was unexpectedly fired from the show. But it looks like she's no longer harping on the drama, as she just congratulated Mai on her engagement to Jeezy. Let's talk more about the engagement and Braxton's reaction below.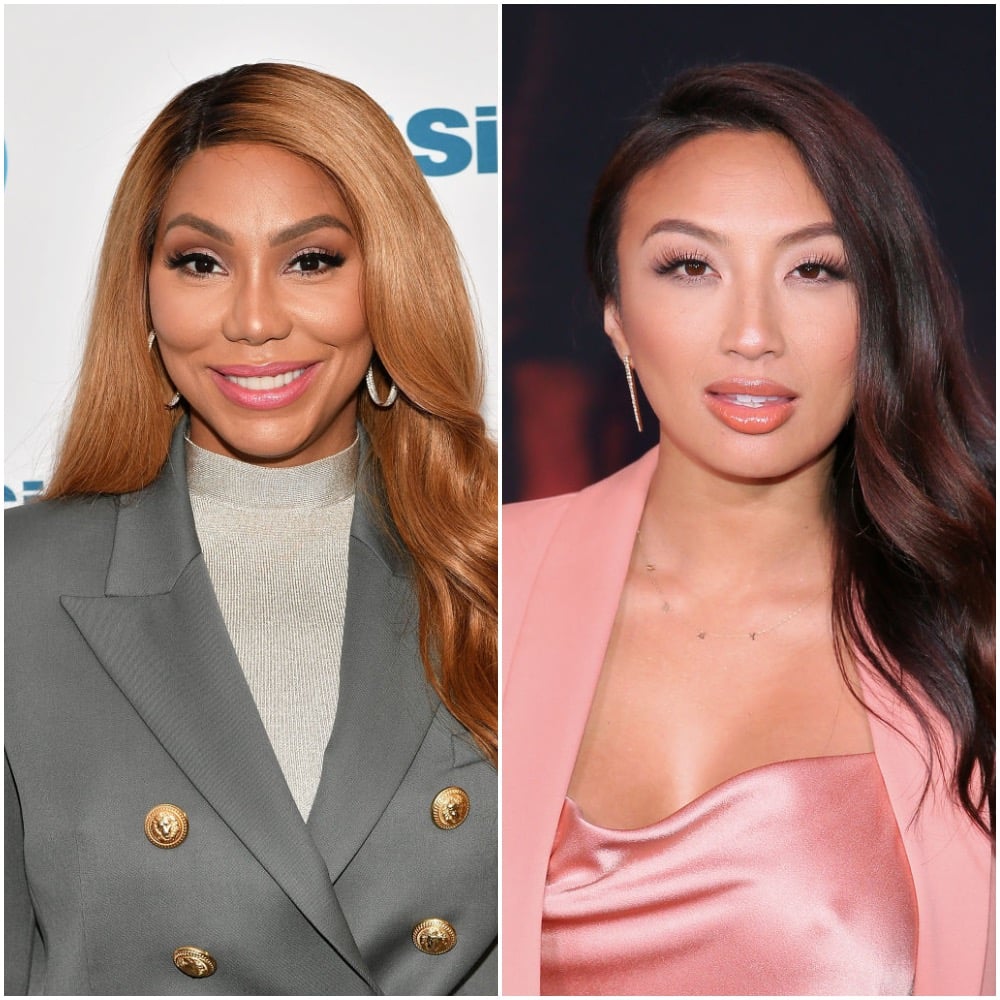 Jeannie Mai's engagement to Jeezy
If you somehow missed it, People magazine broke the news on April 6. A source told the outlet that the TV host had gotten engaged to her rapper beau on March 27 after a nearly two-year relationship.
Speaking on the proposal, the source said Jeezy had planned on popping the question during an April trip to Vietnam but changed his plans amid the coronavirus pandemic, which has affected over 1 million people around the world and led to global travel restrictions. He instead proposed at his home over a candlelit dinner featuring Asian cuisine.
"Jeannie and Jay were set for a trip to Vietnam this April. What Jeannie didn't know is that Jay was planning to propose," a representative for Mai told People. "Instead, Jay decided to bring Vietnam to Jeannie with a surprise quarantine date night in his home filled with Vietnamese food and decor."
Tamar Braxton reacted to Jeannie Mai's post about the engagement
As the news of her engagement made its rounds, Mai took to Instagram and shared a post about her engagement. She captioned an intimate photo of her and Jeezy: "I want nothing more than to spend the rest of my life loving you….YES💍. She also thanked fans for their love and support and said she was "praying love over everyone from here."
Braxton was among the thousands of people who commented on the post, calling it "beautiful." She also congratulated Mai and Jeezy along with a pink heart emoji.
Tamar Braxton has said she's moved on from the drama
In recent years, her relationship with her former co-hosts has been pretty strained. After her 2016 firing, Braxton shared a social media post about being backstabbed, which led fans to believe that she was talking about the hosts. Both parties would go back and forth for years. But on March 24, Braxton wrote on Twitter that she had moved past all the drama in her life and was turning over a new leaf.
"I feel that its the time to get along with everyone," she wrote in the tweet. "I don't even have a feeling about people who wronged me in the past. I'm at the point in my life that if that's your energy that's on you. NOTHING or NO ONE is going to Dim the light that's over me. That is mine."
Although she did not say names, fans believed the tweet partially about her former co-hosts, as it came right after she was seen being friendly with Bailon on social media.
She later suggested that it was in a video shared to Instagram. As of writing, she has not directly commented on her current relationship with her former co-hosts, but it looks like things are certainly unthawing.
Read more: Amanda Seales Criticized for Her Reaction to Loni Love Crying On 'The Real' But Some Fans Say It's Karma