Tamara Day Of 'Bargain Mansions' Describes Her Time On 'Extreme Makeover: Home Edition' As 'Very, Very Emotional'
People all over America are yelling "Move! That! Bus!" at their TV screens once again with the return of Extreme Makeover: Home Edition. While some things have changed (new host, new designers, new channel, more affordable homes for the families), the gist is still the same. The families featured are more than deserving of new homes and the communities that volunteer their time and labor are more than happy to help people they truly care about. That straight-to-the-vein good feeling of watching something wonderful happen to good people is still there.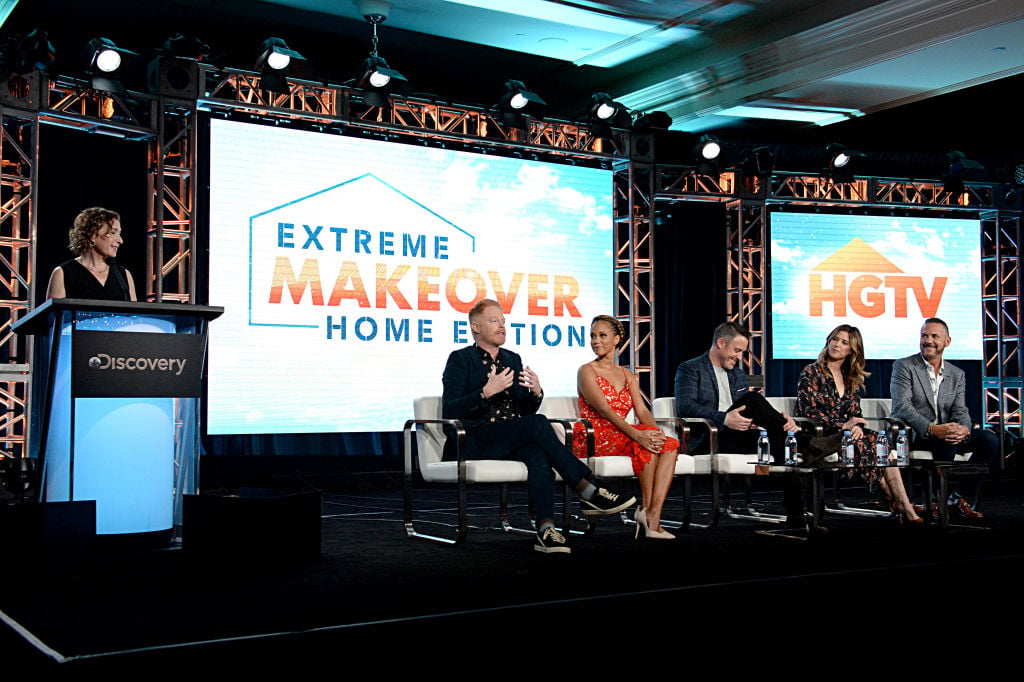 This season is hosted by Jesse Tyler Ferguson and features several guest stars in different episodes. The Extreme Makeover: Home Edition that's airing this Sunday evening features the talents of Tamara Day of Bargain Mansions.
We spoke to Day about her time with the show. She says the week was "very, very emotional. I had a few ugly cries in there. I don't know if I've ever cried so many times in one week."
Viewers know how emotional an episode of Extreme Makeover: Home Edition can feel in one's living room. Imagine being there in person.
The Barobi family
The family Day had the pleasure of designing for was the Barobi family, refugees from Congo.
"In 2011, the war broke out between the rebels and the government," says Ashraf Kambare during the episode. "When I was 12 years old, right in front of me and my siblings, they killed my dad, my mom, and my youngest sister. We had to run for our lives and we had to hide for two months. We had no food, we had no clothing, we had nothing."
At a refugee camp in Uganda, Ashraf and his sisters were reunited with their cousin and aunt. From there, they made their way to Ogden, Utah.
"After three years in a refugee camp, the United states accepted us as refugees. We all got to go live in America to live a new life!" he explained.
Before their experience with EMHE, the Barobi family was living in a cramped basement apartment. They were using suitcases as closets.
Tamara Day's week with 'Extreme Makeover: Home Edition'
When Day arrived to the hotel she'd be staying at while working on the Barobi home, she says things were already well underway.
"It's a very fast process and they have everything streamlined so beautifully. It's an absolute machine how they have everything moving," she told Showbiz Cheat Sheet.
Immediately, Day says people were asking her to weigh in on design concepts–"What do you like? What do you think about this? About that?" She said, at this point, there was only an empty lot. But "within 24 hours there was a framed house."
The Bargain Mansions designer says the energy at the building site was palpable.
"It felt like every single person volunteering for this home had some personal connection to the Barobi family and that in some way, shape, or form, the Barobis have touched their lives and made a difference. Everyone wanted to surround them with love," she said. "And that was from someone sitting and assembling a cabinet to somebody putting in a light fixture. Everyone, big and small, wanted to do something amazing for this family that is so amazing."
When Day's design duties were finished, she jumped in to work with the rest of the volunteers to "help assemble beds or whatever needed to be done."
"If everybody else in the entire town was there helping, I could certainly jump in and help, too," she said.
During her time there, Days says she "learned that there is truly nothing that can't be accomplished. There's unlimited possibilities when people are working for the good of others."
Extreme Makeover: Home Edition is on HGTV Sunday evenings at 9 PM.