Tamera Mowry-Housely Reportedly Quit 'The Real' Because of a Major Pay Cut
The Real is down another co-host. Just weeks after Amanda Seales announced that she opted out of renewing her contract, Tamera Mowry-Housley let her fans know that she is leaving the show. Mowry has been with the FOX daytime talk show since it's debut in 2013. A new report alleges that Housely's seemingly abrupt decision to quit ahead of season 7 comes after she was offered a major pay cut.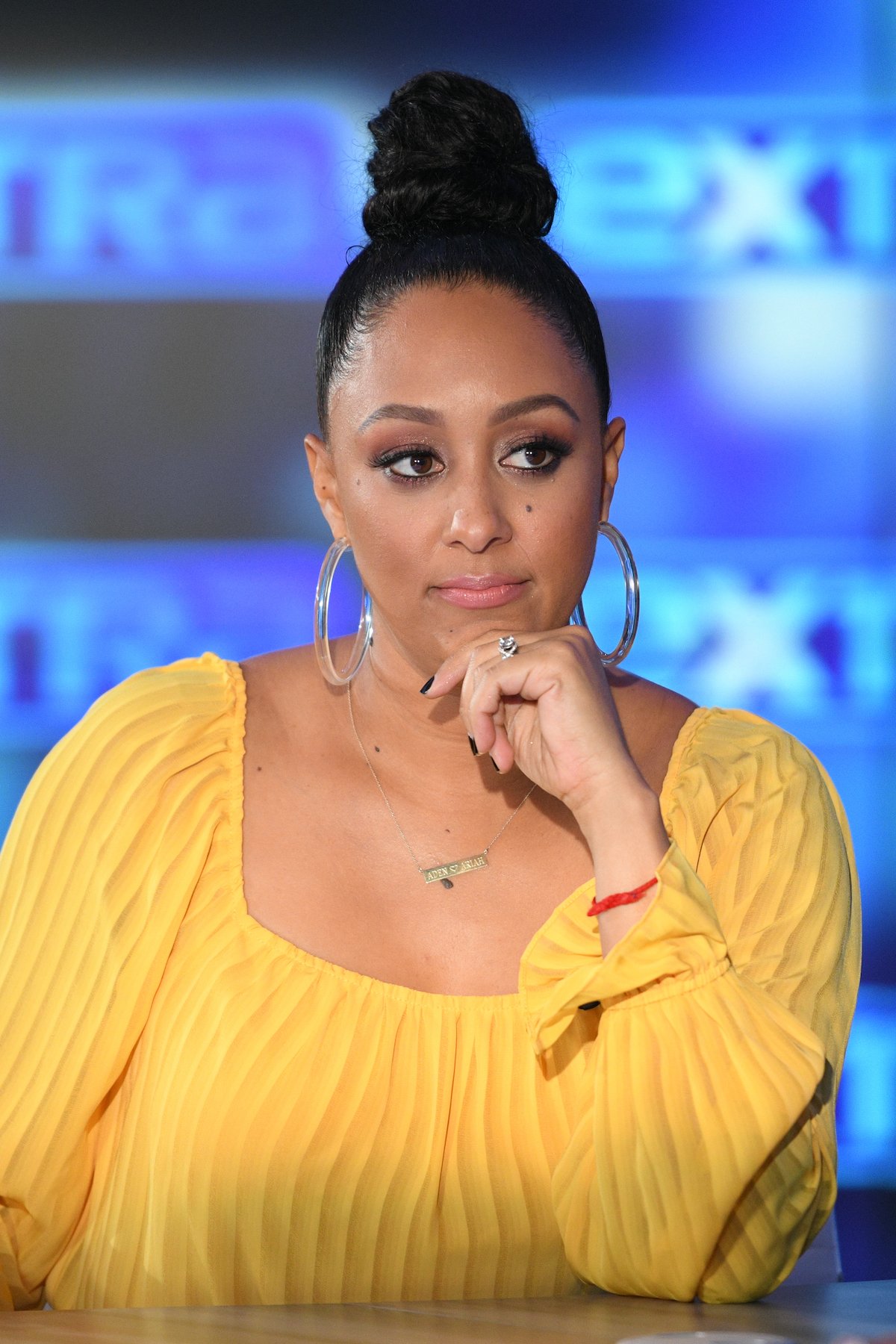 Tamera Mowry-Housely announces departure from 'The Real' after six seasons
Housley took to her Instagram page to share the news with her 7.8 million followers that she is leaving the round table at The Real.
"I'm so proud of what all the ladies and I have accomplished there, including two well-deserved NAACP Image Awards and a Daytime Emmy," she wrote in part. "However, all good things must come to an end, and it's with a bittersweet smile that I announce that I am moving on from The Real. To my fellow hosts, I love you, I will miss you, and I will always be there for you."
Related: 'The Real': Fans Question What's Going on After It Loses 2 Co-Hosts in 1 Month
Housely's announcement comes days after celebrating her 42nd birthday. She captured a series of photos of herself, letting fans know that she was excited for new beginnings, hinting that new ventures were on the horizon.
Report claims Tamera Mowry-Housely quit 'The Real' over major pay cut
Aside from explaining that she looks forward to the next phase in her career and spending time with her family, Housely did not provide a concrete reason as to why she's leaving the show she helped to start after seven years. A new report from Media Take Out claims that a pay deduction contributed to Housley's exit.
According to the report, an executive from the show, who chose to remain anonymous, claims Housley said goodbye after being offered a 75% pay cut. The source told the media outlet:
"Tamera was making about $3 million a season, compared to Adrienne who makes $500K, Jennie who makes $500K, and Lonnie who makes about $1 million," they said. "Tamera makes more than all the other hosts combined, it caused friction [among] the cast."
Housley was reportedly offered $1 million to return for the seventh season, which has already been renewed. She is said to have declined the proposed salary and gave executives her walking papers.
What Tamera Mowry-Housley plans to do since quitting 'The Real'
As for what's next for the Sister, Sister star, Housley has recently gotten into the winemaking business. Along with her husband and in-laws, she is part owner of Housley's Century Oak Winery in Napa, California. The venue offers premium wines and tastings, as well as special events. She also recently launched her own line of wines, which she has been promoting on social media.
A veteran actor, Housley will now have more time to audition and get back into the acting world. Her last recurring role on a series was in the medical drama, Strong Medicine, which ran for six seasons on Lifetime. She also had a successful reality series with her twin on the Style Network.
Housley also has a popular YouTube channel, The Housely Life, which has over 300,000 subscribers. The channel takes viewers on an inside look into her family life with her husband and two children.