Tamera Mowry-Housely Says 'The Real' Was Not a 'Safe Space'
Tamera Mowry-Housely was a co-host on 'The Real' for seven years before her exit in 2020. Now, Mowry-Housely says 'The Real' was a difficult job because she often felt misunderstood.
When Tamera Mowry-Housely announced she was leaving the FOX daytime talk show The Real after seven years on the show, she insisted the decision was an amicable one. The former Sister,Sister star turned down rumors of a rift with her co-hosts and said she simply wanted to explore other career opportunities. But now, Mowry-Housely says she had difficult times working at the roundtable. She says she often felt unheard and didn't feel being on the talk show was a safe haven to discuss her opinion on real-life issues.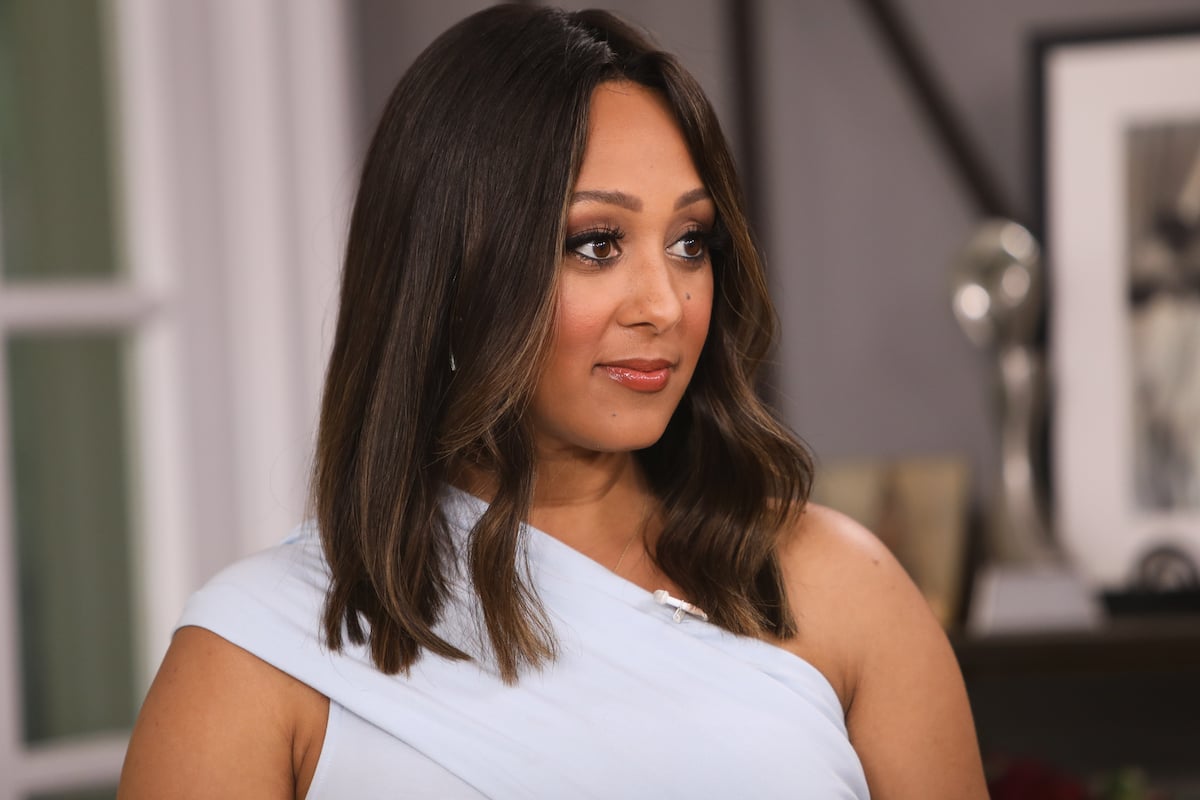 Tamera Mowry-Housely says the show was not a 'safe place'
In a recent chat with ESSENCE Magazine, Mowry-Houselwy spoke of not feeling prepared ahead of signing on to do the show. "They will take what you say, put it out of context of who they think you are and that is what happened for years on that show," she said. "I will tell you this, being on a talk show and you can take it or leave it, it's not a safe space. It's not. I wish someone would have told me that because then I would have been prepared but I was not. I learned. Think of going to battle but you don't know you're going to battle."
Related: How Adrienne Bailon Feels About Tamera Mowry-Housley's Exit From 'The Real'
Mowry-Housely says she was constantly criticized for her point of view. She often felt that her words were twisted and taken out of context. 
"At the end I was fully armed. You can watch the beginning of the season to the end of the season, you see this strong warrior," she added. "I wasn't supposed to know it wasn't a safe place because I wouldn't be who I am now. I've learned so much about myself doing that show."
What she says she's learned from her time on the show
Mowry-Housely says despite the ups and downs, she's come out stronger because of the experience. If anything, she learned to stay true to herself, regardless of what people feel about her.
Related: 'The Real:' Tamera Mowry-Housely Clears up Why She Left the Show
"It is ok to be vulnerable. It is ok to speak your truth," she said. "Just because there are people out there who may not agree with your truth, it doesn't mean there aren't many people who do. What I found out is, I'd rather have people dislike me for who I truly am than who I'm pretending to be. That's the reality of it."
Now, Mowry-Housely says she's able to ignore the public's opinions of her. "Don't take anything personal if they don't know me personally, that's what I learned. And then, I had to do a lot of inner work," she said. "I had to first recognize, 'this is an insecurity of mine. Oh God. Why is it an insecurity?' So it was a lot of self-reflection. That's why that show, even though it was not a safe place, it has made me who I am today."
Many felt the former child star left the show due to pay discrepancies 
Mowry-Housely's exit came as a surprise to her fans and longtime viewers of the show. At the time, the only explanation she gave was that she was taking on new projects and wanted to spend more time with her family. She and her husband own a Napa winery and she revealed she was doing some work with the Hallmark network. But media outlets reported otherwise.
Related: Tamera Mowry-Housely Reportedly Quit 'The Real' Because of a Major Pay Cut
At the time, Media Take Out was one of the blogs to allege that Mowry-Housely quit the show due to a dedication in pay. Per the report, an anonymous source from the show told the outlet that Mowry-Housely was offered a 75% pay cut. The source said:
"Tamera was making about $3 million a season, compared to Adrienne who makes $500K, Jennie who makes $500K, and Lonnie who makes about $1 million," they said. "Tamera makes more than all the other hosts combined, it caused friction [among] the cast."
Mowry-Housely reportedly declined the proposed salary. She gave executives her walking papers the same day.