Tamera Mowry-Housley Heads to Hallmark Network After 'The Real'
Tamera Mowry-Housley may not be on The Real anymore, but she is coming back to television soon in multiple capacities. She'll be on the Hallmark Network, contributing to Home & Family while also appearing in television movies for Hallmark.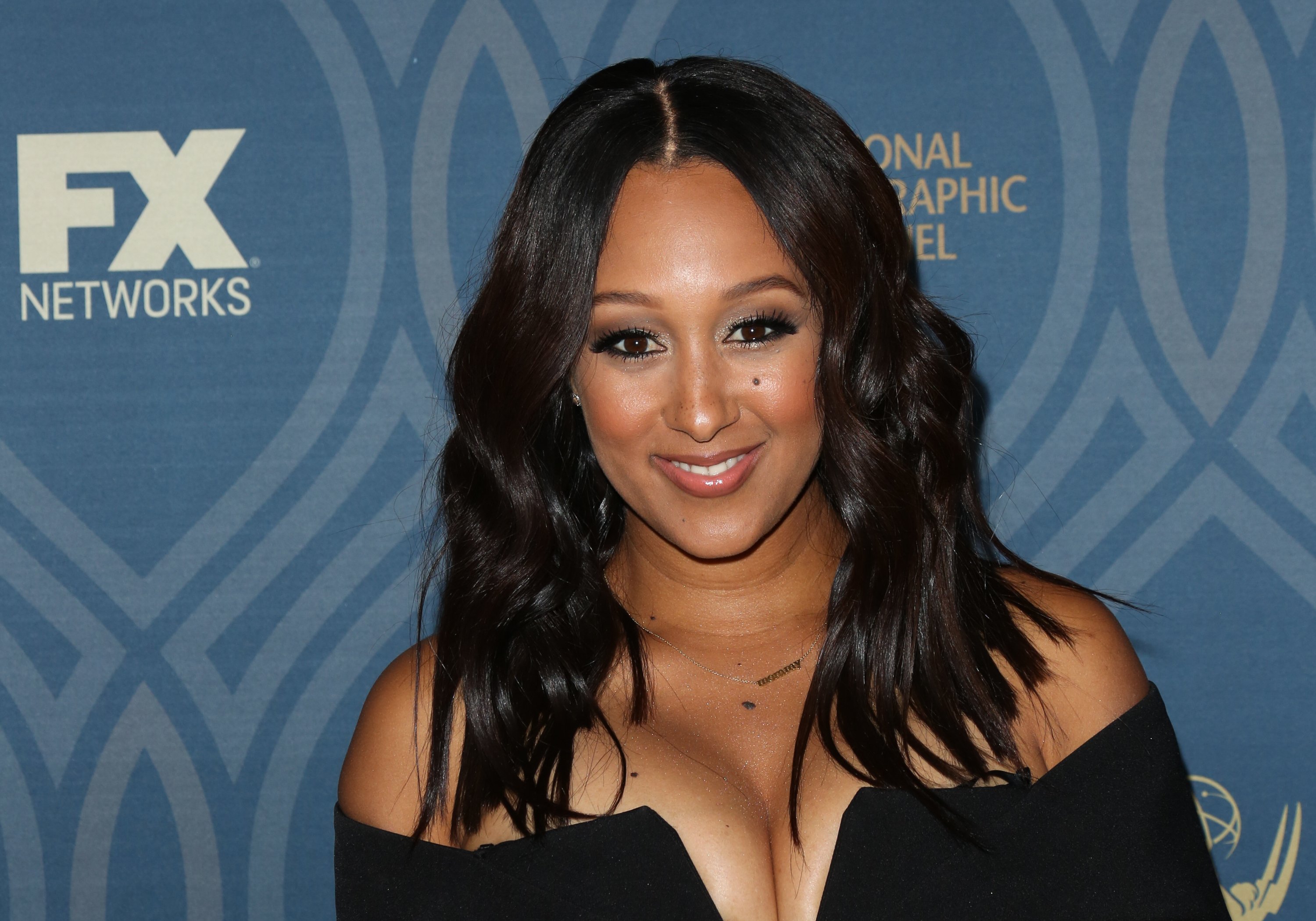 Tamera Mowry-Housley left 'The Real' earlier this year
After the departure of Amanda Seales earlier this year, Mowry-Housley became the second host to leave. So far, it looks like Mowry-Housley's slot will not be filled. Actress and reality star Garcelle Beauvais filled Seales' former slot.
In a statement she posted on social media, the Mowry-Housley revealed that she was leaving the show.
She wrote, "For seven years, my home and heart has been at The Real. The friendships that I've made there will last a lifetime, and the people that I've had the blessing to interview have changed my life for the better. I'm so proud of what all the ladies and I have accomplished there, including two well-deserved NAACP Image Awards and a Daytime Emmy."
While she says she is sad to be gone from the show, she says that the is embracing new opportunities and will be spending more time with her family, while still always being part of the show's family.
RELATED: 'Sister, Sister': Beyoncé's Stepfather Appeared in Several Episodes
"To my fellow, hosts, I love you, I will miss you, and I will always be there for you," she continued. "Thank you for teaching me, supporting me, and loving all of me. Sisters forever. I'll be rooting for you, as I look forward to spending more time with my family, pursuing amazing new opportunities, and embarking on the next chapter of my life."
Everything that is known about her new deal with Crown Media Networks
This week, it was announced that post-The Real, Mowry-Housely has inked a deal with Crown Media Family Networks, which owns Hallmark. As a part of the deal, she will executive produce and star in films for Hallmark. The deal also includes her working as a contributor for Hallmark's Home & Family daytime television show.
"We are thrilled to officially welcome Tamera Mowry-Housley to the Hallmark family," said Michelle Vicary, EVP, Programming & Network Program Publicity, Crown Media Family Networks in a statement to Deadline. "Having worked with Tamera on a few original movies previously it is a joy to have her star and executive produce more projects with us. The really exciting part of this deal is that she will join our talented cast of Home & Family, one of the best lifestyle shows in television."
Her first Hallmark movie under the new deal will be a Christmas movie, Christmas Comes Twice, airing Dec. 13
"There's just something about a Hallmark movie that warms your heart and I'm beyond excited to be joining the network not just as an actor and executive producer, but more so as a family member," said Mowry-Housley. "I can't wait to share our first original film this holiday season."