Tamera Mowry Reveals She's Onboard to Do 'Twitches 3' With Chloe x Halle
In 2005 and 2007, Tia Mowry and Tamera Mowry starred in Twitches and Twitches Too, two incredibly popular Disney Channel Original Movies. Recently on Twitter, fans campaigned for a Twitches 3 but with music duo Chloe x Halle starring alongside the Mowry sisters. In an Instagram Live, Tamera Mowry said she would support a third Twitches movie with Chloe x Halle.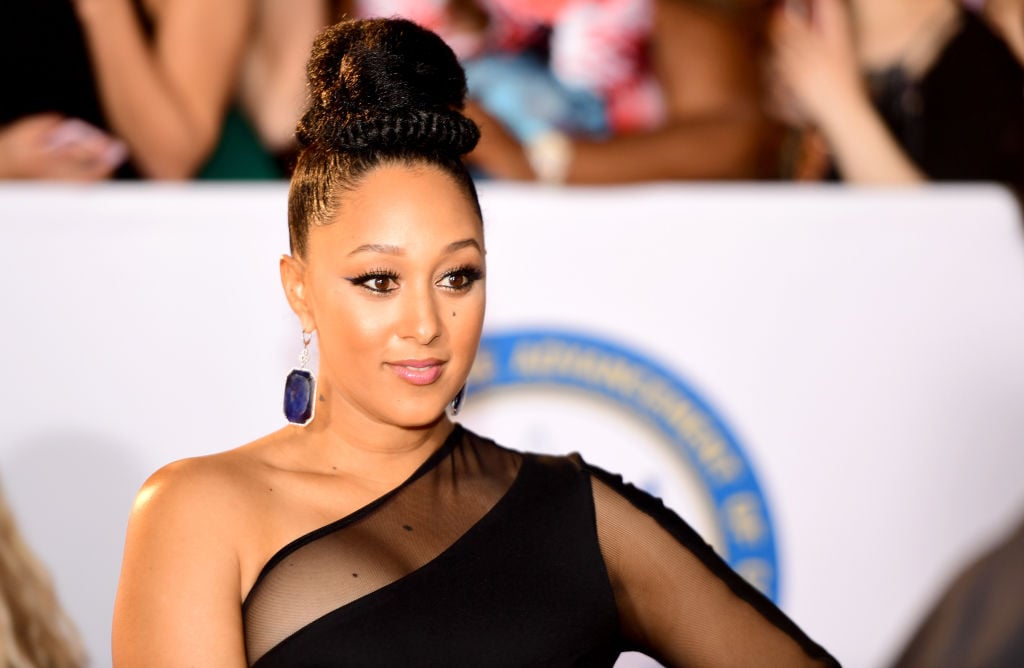 A fan suggested Chloe x Halle should appear in a new 'Twitches' movie
The Twitches films centered around Alexandra Fielding and Camryn Barnes, two identical twin witches who were separated at birth.
On June 13, a fan suggested on Twitter that there should be a Twitches 3. The fan then gave an idea for the movie's plot and said Chloe x Halle should play the daughters of Alex and Camryn.
"Y'all hear me out: Twitches 3. Yes I said it. With @TiaMowry and @TameraMowryTwo But their daughters are learning that they're witches. Bring in @chloexhalle," wrote the fan on Twitter.
Tamera Mowry supports that 'Twitches 3' idea
In an Instagram Live, Tamera Mowry told fans that she loves the idea of Chloe x Halle starring in Twitches 3 with Tia Mowry and herself. The actress even messaged the Twitter user who came up with the idea.
RELATED: Tia or Tamera: Which Sister Has the Highest Net Worth?
"I DM'd him. I did one of this—if you're watching now Donoven, I'm down," Tamera Mowry said in the Instagram Live.
The actress also revealed that she has already discussed Twitches 3 with Tia Mowry.
"What y'all didn't know, my sister and I were already kind of like working on a Twitches 3, kind of, a situation," she said. "The thing is, I'm busy. She's busy. But I promise we're going to do something together. I don't know what it is, but we are going to do something."
Chloe x Halle also support the idea
On June 12, Chloe x Halle released their second studio album, Ungodly Hour. The album has been met with widespread acclaim, and the duo gained even more popularity. In an Instagram Live, Chloe x Halle discussed the possibility of starring in Twitches 3 alongside Tia Mowry and Tamera Mowry.
RELATED: Chloe x Halle: 5 Fast Facts
"Y'all don't know how much we love Tia and Tamera and y'all don't know how much we love Twitches," Chloe Bailey said. "Now, they look so good I don't think they could play our moms."
"Yeah… they could not play our mothers. I think they could play like our aunts," Halle Bailey suggested.
Who Chloe x Halle would play
In the Instagram Live, the two sisters also discussed who would play whose daughter in the hypothetical Twitches 3 movie.
"Who would have the sun necklace and who would have the moon one?" Chloe Bailey asked.
"I would have the sun one, you'd have the moon one," Halle Bailey answered.
"But mood wise," Chloe Bailey countered.
"I would have the sun one," her sister replied.
"Who are you more like in the movie?" Chloe Bailey asked. "I'm more bubbly like Tamera's character was, and she had the sun one right?"
"That's true, but the sun is my symbol of life," Halle Bailey said.