Tammy Wynette's Last Husband Was Removed From Her Crypt
Country music icon Tammy Wynette died in 1998 while still married to her fifth husband. And he remarried before he died in 2010, but was initially buried in Wynette's crypt.
What dispute occurred before someone decided to have Richey removed? And why did some of Wynette's daughters consider moving her out of the burial space, too?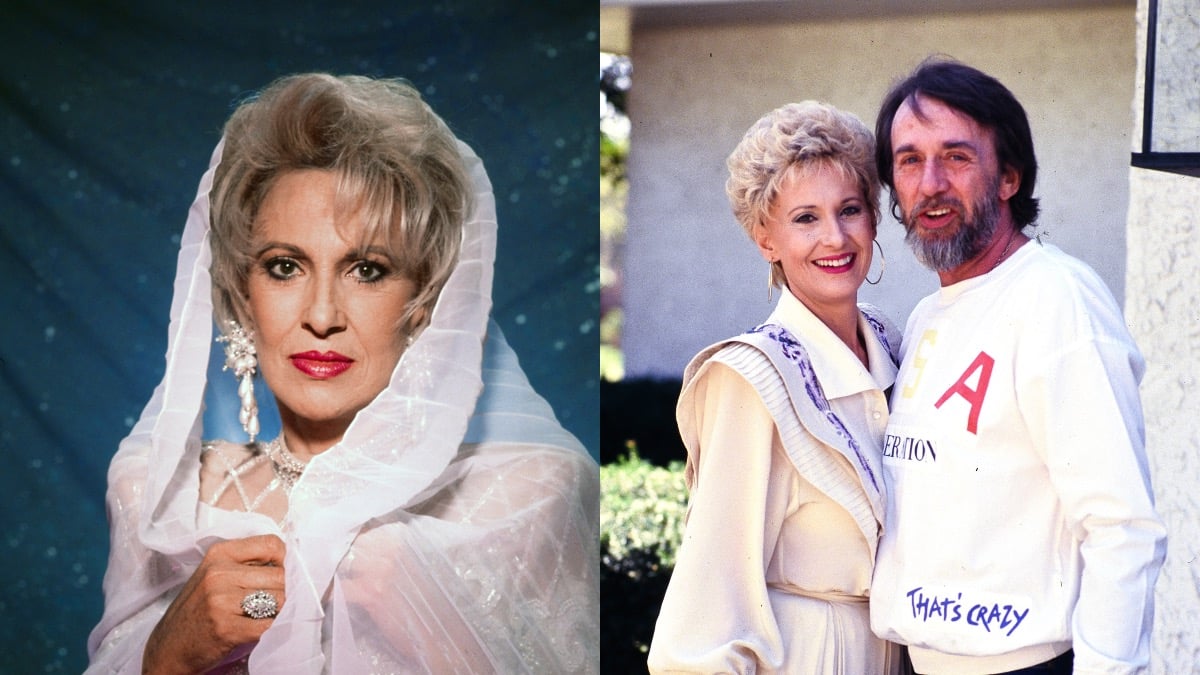 Why were Tammy Wynette's daughters suspicious about her death?
Following Wynette's death at 55 in 1998, her daughters filed a wrongful death suit that included her doctor and her last husband, George Richey. They accused both parties of contributing to Wynette's dependency on pain relievers but later dropped Richey from the suit.
But they also suggested their stepfather manipulated their mother while she was under the influence of those medications. They implied it could have played a part in how he walked away with so much of what she'd earned, as reported by Taste of Country.
Wynette's net worth was less than $1 million when she died. She was buried without an autopsy — another note that struck her children as odd. She was interred in Nashville's Woodlawn Memorial Park Cemetery, in the Cross Mausoleum. The name marker on her crypt originally read "Tammy Wynette."
There was supposedly a handwritten list of valuables the whole family was aware of before Wynette's death. She decided who she wanted to receive each of her possessions after she died and took the time to write it down. But Richey claimed he couldn't find that inventory when the time came.
So, her children were left with hardly anything while he kept much of her estate. He also held the rights to her music, which her daughters claimed they should have. He sold those before his death.
Richey seemingly left the profit and much of Wynette's remaining estate and possessions to his family.
Why was there a dispute over Tammy Wynette's crypt?
In 2012, CMT reported the name on Wynette's crypt was changed from her stage name to her married name, "Virginia W Richardson." Her stepdaughter said it was decided amongst her children and stepchildren for reasons they knew.
Wynette's only daughter with George Jones, Georgette Jones, said her stepsister told the family that the name change "would be legally necessary — just temporarily."
She added, "… [The change] was in regard to things that were going on regarding Sheila, Richey's widow."
"We did agree, but we wanted Mom's name to be changed temporarily to her maiden name, which we thought was going to be 'Virginia Wynette Pugh,'" she explained. "Of course, as you can see, it was changed to 'Virginia W Richardson,' which was not what we agreed to. … I won't speak for all of us, but I can say my sisters Tina, Jackie, and myself are very upset."
According to USA Today, Sheila had Richey — who died in 2010 — removed from Wynette's crypt after her name was changed.
What name is on Tammy Wynette's crypt now?
The marker on Wynette's crypt was restored to read "Tammy Wynette" in 2014. According to Taste of Country, her daughters were prepared to have her removed from the plot, which their stepsister owned. They think the media attention put the right amount of pressure on her to change the name before they did that.
Notably, some of Wynette's daughters believe Richey abused her, which led her to concoct a kidnapping story. He denied their allegations.
How to get help: In the U.S., call the National Domestic Violence Hotline at 1-800-799-7233 or text START to 88788.
How to get help: In the U.S., contact the Substance Abuse and Mental Health Services Administration helpline at 1-800-662-4357.
RELATED: Reba McEntire: Tammy Wynette Set the Standard for Country Songs About Heartbreak