'Tampa Baes': Are the Cast Members on Instagram?
Tampa Baes has a big cast. If you can't get enough of the reality stars, then you'll probably want to find their Instagram handles. Here is where to find the cast members of the new Amazon Prime Video show.
Who is on 'Tampa Baes'?
Tampa Baes follows a group of lesbian friends in Tampa Bay. The cast describes themselves as "close-knit" to where everyone knows everyone else in the trailer. And some people have dated each other.
There is also a battle for being the "it couple," which leads to a lot of drama. Fans will get to learn a lot about the stars from watching the show. But you can always learn more by looking at their Instagram pages.
The cast members are Cuppie Bragg, Haley Grable, Brianna Murphy, Ali Myers, Marissa Gialousis, McKenzie Mack, Nelly Ramirez, Olivia Mullins, Jordan Whitley, Summer Mitchell, Shiva Pishdad, and Melanie Posner.
Are the stars on Instagram?
Luckily the 12 cast members are on Instagram. Here is where to find everyone and what you can find on their pages.
Melanie Posner
Melanie is an artist, so it's not surprising that her art can be found on her Instagram. 
Shiva Pishdad
Shiva has many photos of herself out and about on Instagram. Her captions are typically something like, "If I wasn't married to the streets it would be you."
Nelly Ramirez 
Nelly's bio describes herself as the owner of a brow bar on Instagram. She has many cute photos with her girlfriend, Ali. She recently posted a picture of them together celebrating Ali's birthday. The caption reads, "7 birthdays down and to infinity more. I love you my libra princess, happy birthday 9/26."
Ali Myers
Ali's Instagram is also full of cute couple photos and going out for food and drinks.
Jordan Whitley
Jordan describes herself as a travel ICU nurse on Instagram. Her profile goes further back than many of her fellow cast members. But it's mostly pictures of herself with friends. 
Brianna Murphy
Brianna describes herself as an entrepreneur on Instagram. Her love of dogs and her girlfriend, Haley, pops up in several pictures.
Haley Grable
Haley also puts "entrepreneur" in her bio on Instagram. Her profile is mostly of herself and Brianna.
Olivia Mullins 
Olivia's profile mostly shows her enjoying the beach or pool on Instagram. 
Some stars have side hustles
Cuppie Bragg
The nurse has a link to her side business, Cupp Fit, on Instagram. She offers personal training and diet plans there. Her profile is full of workout selfies showing off her progress.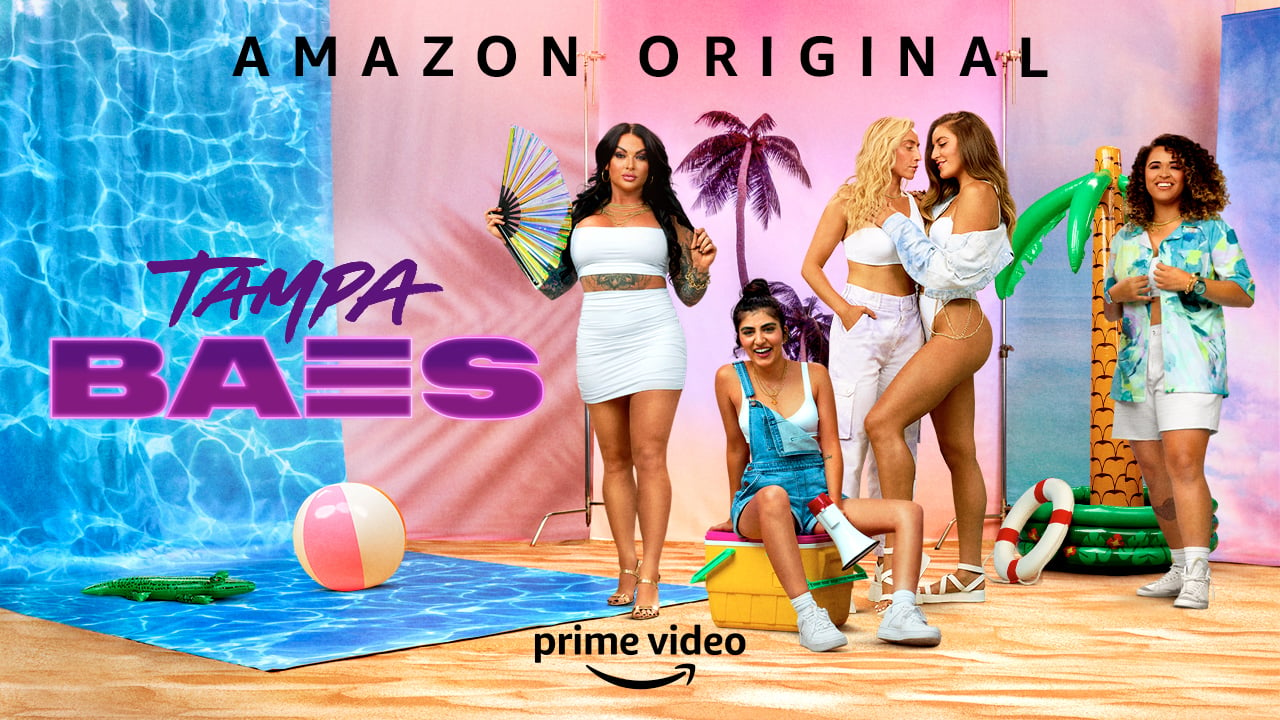 Marissa Gialousis
Marissa's Instagram has a balance of lifestyle photos and photos of herself. So it's not surprising that she also has a link to a YouTube page where she posted videos with her girlfriend, Summer, in the bio. The YouTube channel only has eight videos. They include a vlog, a challenge, and more.
Summer Mitchell
It's not surprising that Summer's Instagram has the same vibe as Marissa's with a few more selfies. It looks like Summer is very into makeup and likes to show off her spooky looks around Halloween.
Sarah "Mack" McKenzie
Mack's photos on Instagram show off her cool style. She also advertises her podcast, Mackin N' Florida, on her page.