'Tampa Baes': Melanie Posner on if She Dated Anyone in the Cast and Her Favorite 'L Word' Character
Melanie Posner is one of the stars of 'Tampa Baes'. She reveals if she dated any co-stars and her favorite 'L Word' character.
Some stars on Tampa Baes used to date, currently are dating, or are just friends. So it might be hard to figure things out at first. Melanie Posner did a phone interview with Showbiz Cheat Sheet on Nov. 2. This is what she had to say about her connections with her fellow cast members and filming the first season of the Amazon Prime Video.
How Melanie Posner became friends with the 'Tampa Baes'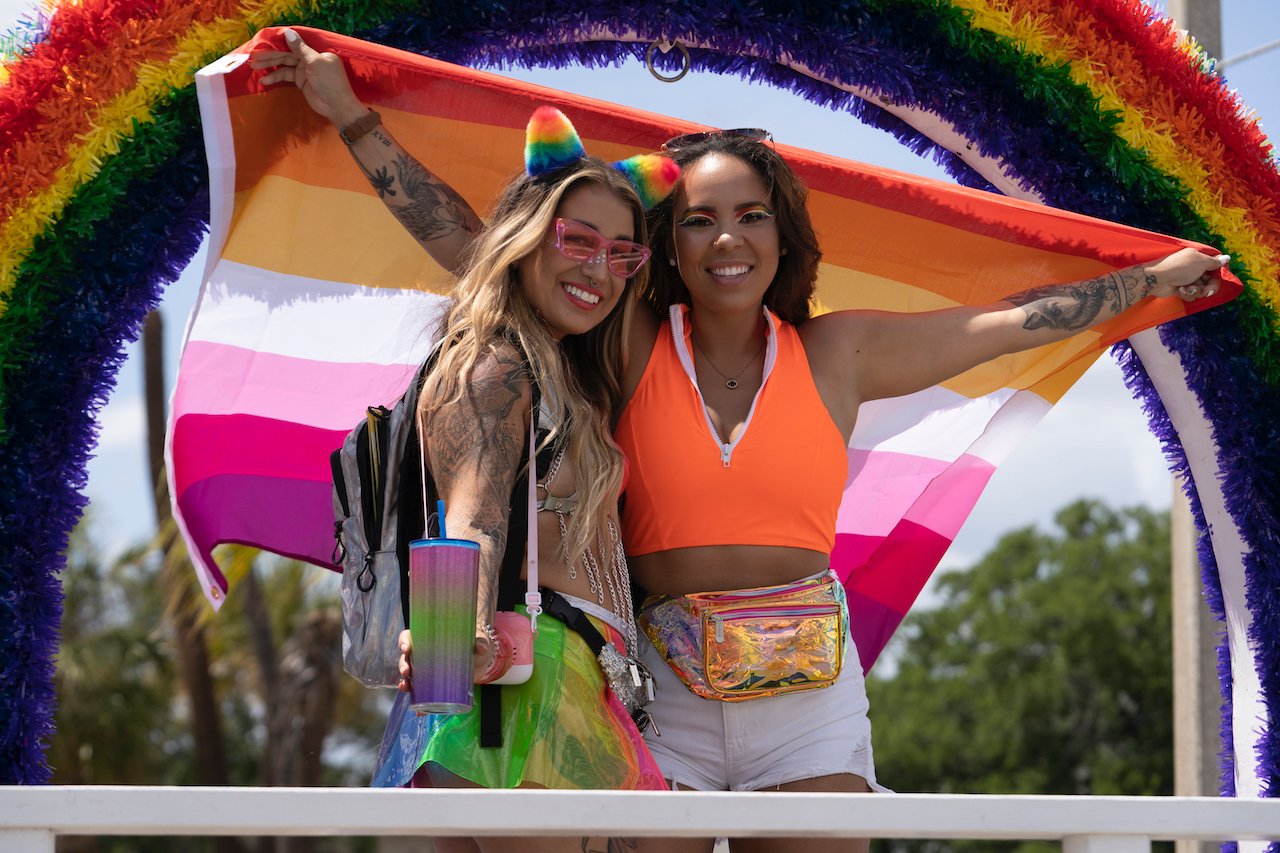 The show follows a group of friends that have already existed for years. But how did they all meet?
"I started out meeting the majority of them at a gay club called Honey Pot," Posner told Showbiz Cheat Sheet. "I was one of the bartenders there. And then, from there it kind of grew. We were all in the same circles going to the same events. Kind of just generally living a very similar lifestyle."
She later added, "So me and Mack [McKenzie] have actually been best friends for about seven years. She was one of my first friends when I ever moved to Florida, and then also in the show, you will see me and Olivia [Mullins] have a kind of very, very close friendship too."
Amazon Prime Video is releasing a show about them now. The Real L Word is the only show that came before it also following a group of lesbian friends. Posner answered if she watched it and if it affected her decision to film.
"That is what made me hesitant," she admitted. "Like if producers would have told me, 'Yes, we're trying to be like The Real L Word.' I would have been like, 'Nope, can't live up to that stigma. Don't know if I wanna do it.'"
But the artist did decide to do it to share her story and her art. Some of the cast members previously dated each other. But is that also the case for Posner?
Has Melanie Posner dated any 'Tampa Baes' cast members?
Tampa Baes teased that some of the cast members have dated each other. Posner answered if she has a romantic history with any of the stars.
"Nope, no, no, no sexual endeavors with me and any of the cast members. So still no," she said. The muralist later explained why.
"I definitely 1000 percent have a certain type," she said. "Yeah, I don't, I don't really mix business with pleasure. So if I'm really close friends and someone like, I don't really go down that avenue."
Filming can change the dynamics in friend groups. Posner admitted she noticed a change in some of the cast members while filming.
"People really wanted to be on their best behavior," the artist said. "I think some of the girls didn't really want the world to see who they really were. So, yeah, I think some people were incredibly authentic and themselves the entire time. I think some people were very hesitant to be themselves with the cameras around."
Who is her favorite character on 'The L Word'
Tampa Baes might be a successor to The Real L Word. But we can't forget how The L Word inspired that show. Posner answered who is her favorite character from the scripted show.
"I feel like Shane (Katherine Moennig) was just so dreamy, that bad boy mentality kind of thing," she said. "Unfortunately, it's something that I really love. Yeah, Shane would definitely be my favorite."
Who is her least favorite? "Yeah, I'm gonna say Tina (Laurel Holloman)," Posner said. The Tampa Baes cast didn't talk about which L Word character they would be. But the artist revealed who she often gets compared to.
"I have been told that I am a mixture between Jenny (Mia Kirshner)…and Bette (Jennifer Beals)." That's probably not surprising because Bette works in the art world.
Soon viewers can make their own comparisons by watching the show. Tampa Baes will be available on Amazon Prime Video on Friday, Nov. 5.