'Tampa Baes' Review: Lesbian 'Real Housewives' Is Here With Dating Drama and Family Dinners
'Tampa Baes' brings lesbian drama and touching stories to Amazon Prime Video.
There is a new release on Amazon Prime Video that filling a gap in reality TV. Tampa Baes follows a group of lesbian friends in Tampa Bay. The new reality show gives drama that feels familiar while breaking barriers. Here is our non-spoiler review.
Why 'Tampa Baes' is comparable to 'Real Housewives'
Tampa Baes follows the proven reality show formula of following an already existing friend group. This means we're dropped into relationships between girlfriends that have already existed for years and feuds that have a history almost just as long.
This formula has worked for the Real Housewives for many seasons because natural chemistry between friends and lovers is important for a show to work. Tampa Baes has this along with the pettiness of fighting over friends at parties, which gives viewers someone to root for and root against. Of course, there are also parties with elaborate themes and costumes to match as the setting for drama. We also get a distinct city, and the season starts off with the cast showing pride in it, which is similar to the start of every Real Housewives show.
But the comparison between the shows ends there. The cast members don't live lavish lives like Kyle Richards. They're students, nurses, and more which makes them relatable. There are many people in the LGBTQ community, who will find at least one person who resonates with them. 
Viewers will see different types of journeys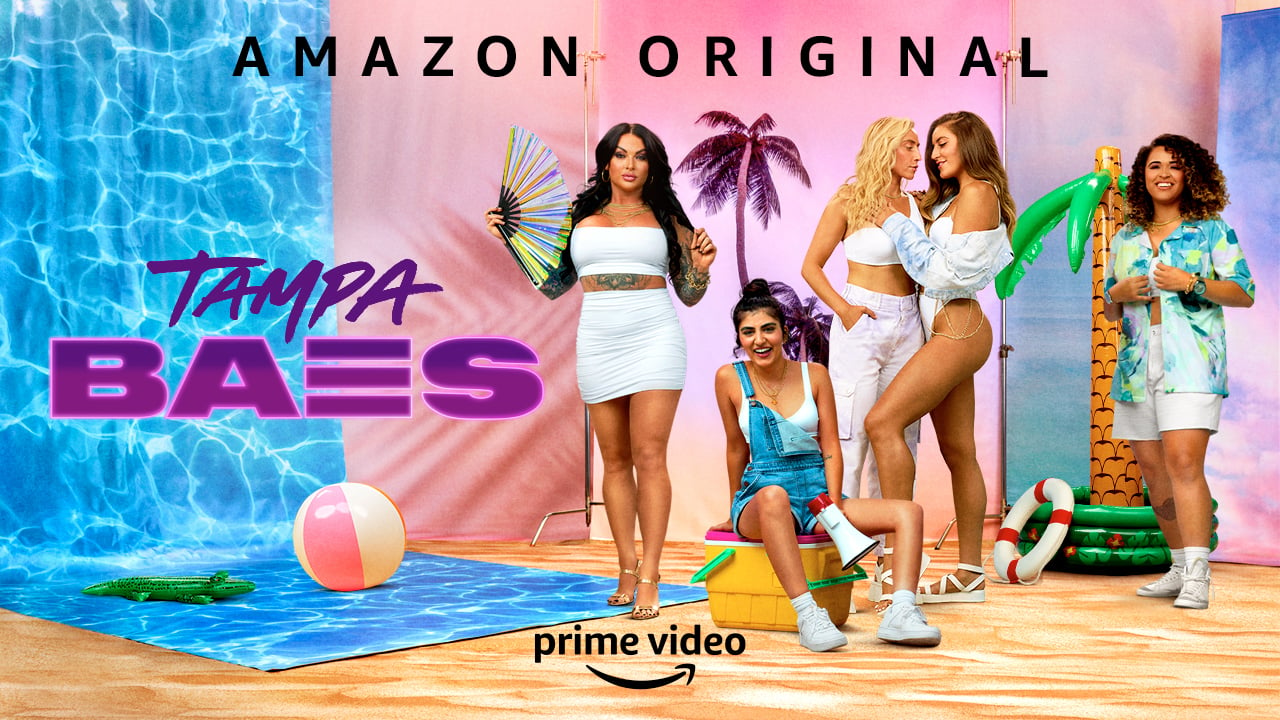 First of all, there are 12 cast members, so this is partially just a numbers game. At first, it's hard to grasp who is who and how everyone is connected. But by the fifth episode, it does feel like a cohesive story. This is honestly late in the game and made me wish there were more episodes. But it might not make much of a difference to those who binge the whole season.
Secondly, almost everyone has their moment to show a moving part of their story. That might be when they came out to their parents or their religious trauma. The reality show depicts different types of journeys, which reflects the diversity of experiences in the community.
One sweet aspect of the show is that there are multiple family dinners. These dinners are hosted by actual family members of the cast and sometimes include numerous cast members. This ties with the show's theme of family and chosen family.
Addressing colorism and casting
I can't talk about diversity in the show without addressing the major conversation around Tampa Baes. When the trailer dropped, many people in the LGBTQ community were upset. That's because, at first glance, the whole cast pretty much looks the same.
Tampa's population is over 43 percent white, 21 percent Black, 20 percent white Hispanic, and 4 percent Asian, according to Data USA. Many feel like the cast didn't correctly reflect this, specifically the Black population.
While watching, I was very aware the only dark-skinned person in the show was a dancer at a party entertaining the cast. This leaves a lot of room for improvement and should lead to a bigger conversation about casting these shows.
I was happy with the diversity I did see. There were conversations with Latino, American Indian, and Persian parents about their family history and coming out. In the end, I hope Tampa Baes is just a stepping stone for lesbians in reality television, and we'll get even more diversity in the future. That improvement for representation should be on this show, but mostly I think this should be the only lesbian reality show available. Hopefully, we get more cities and more stars similar to the Real Housewives empire.