'RHOC': Andy Cohen Hints Tamra Judge Return to 'Real Housewives'
Tamra Judge quit The Real Housewives of Orange County after 12 years. The fitness guru confirmed she would not be coming back for season 15 of the Bravo show. Andy Cohen might be feeling a little guilty over her firing and is now hinting fans have not seen the last of Judge.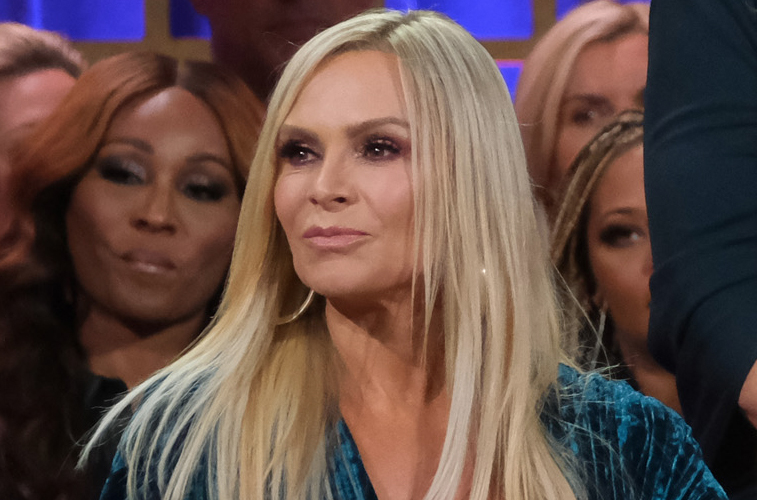 Tamra Judge quits and unfollows her 'RHOC' co-stars
Judge shocked the Housewives world when she announced she was leaving RHOC. News of her departure came a day after Vicki Gunvalson also released a statement she was exiting the show.
"It's been a wild ride, and after all these years, I'm looking forward to life away from the cameras," Judge told People in an interview. "I was offered a chance to come back to the show in a limited role, but would prefer to walk away on my own terms."
The realtor turned down an offer to make an appearance on three episodes of the new season. She did not take the news well and unfollowed her co-stars as a reaction. Judge knew that once word got out she was leaving, everyone would be commenting.
"Because I knew it was going to be a sh**storm, I didn't want to read about it. I didn't want to see it so I unfollowed everybody. It was just my instinct," Judge told Cohen during an impromptu Instagram Live interview. "Now I'm good and I've accepted it."
Andy Cohen leaves the door open
During the previous interview, Cohen revealed that Judge would always be part of the Bravo family. He said that it's like the mob and she wouldn't be able to get out. The RHOC producer also mentioned he had been in talks with Judge for appearances but did not specify where.
In an interview on Radio Andy, Cohen said that he would love to have Judge back on the show.
"I'm hoping, and this is not lip service, that she will come back in some form, either this season or in the next couple," Cohen said. "Because I just feel like she is someone that I am always interested in, I always want to check in with her on. She has been an incredible Housewife, she really has. She's been dramatic, she's vulnerable… she has been great."
Furthermore, Cohen echoed that same sentiment in an interview with Entertainment Tonight, hinting fans have not seen end last of Judge on RHOC.
"She's been such an incredible part of the show for 12 years, that my only thing that I'll say about her is, you have not seen the last of Tamra on the Housewives of Orange County," Cohen told ET. "Tamra, we love you. We're not totally done."
Andy Cohen reacts to 'RHOC' shake-up
During the same interview with ET, Cohen acknowledged the major changes coming to RHOC.
"Yeah, we shook things up a little bit last week, it was a dramatic weekend in Orange County," Cohen says. "It always is, but last weekend especially. I did a kinda surprising post-exit interview with Tamra on my Instagram Live the other night, which was really meta and crazy. And I have to say, Tamra, she's so real and she always keeps it real, and she's sitting there with me, like, 'You fired me!'"
Season 15 of The Real Housewives of Orange County will return in the summer on Bravo.