Tamra Judge From 'RHOC' Says Ramona Singer Fears Being Fired From 'RHONY' Next
Tamra Judge from 'RHOC' is revealing that Ramona Singer from 'RHONY' called her after she announced she quit. Singer might fear she will be fired next.
Tamra Judge confirmed she wouldn't be coming back to The Real Housewives of Orange County after 12 years. The fitness guru had initially thought she was good for another season but her world turned upside down when her contract wasn't renewed. In a conversation with Andy Cohen on Instagram Live, Judge revealed which housewife called her fearing she would be next.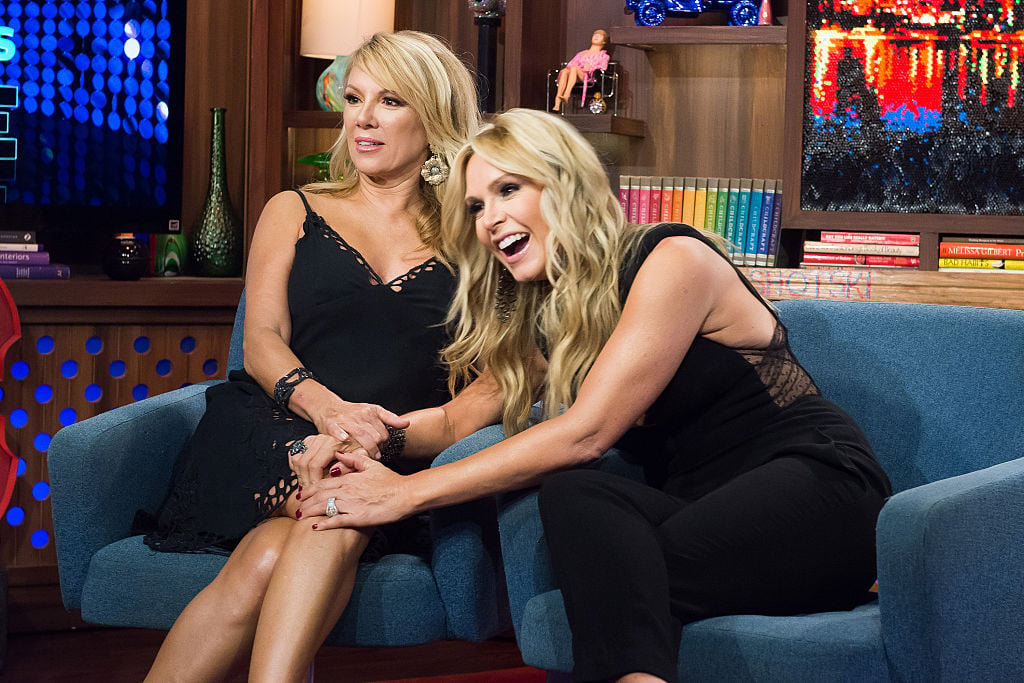 In the candid interview, Judge said that RHONY's Ramona Singer called her after news broke she was leaving.
"Well of course… all the OGs are shaking in their boots thinking they're going to get fired too," Judge said. "You know Ramona called me twice. She was just like, 'I love you. You're good. Best wishes, I can't believe this is happening.'"
The fear amongst the Housewives is real and Singer is coming up on the 12th season of RHONY, which makes her believe she's next.
Tamra Judge clears the air with Andy Cohen
Shortly after Judge's announcement she was leaving RHOC, fans found out she had unfollowed many of her co-stars including Cohen. The Bravo producer was broadcasting on Instagram when he saw that Judge joined and sent her a request to join. Cohen then took the opportunity to clear the air with Judge.
"I heard today you unfollowed everybody, including me," Cohen asked.
"No, I actually did that when I got the news," Judge replied.
The former housewife goes on to explain she was camping when she got the news. She was in the belief that she was going to get picked up for another reason. When she got reception back on her phone, the production office told her to call them.
"Because I knew it was going to be a sh**storm, I didn't want to read about it. I didn't want to see it so I unfollowed everybody. It was just my instinct," Judge explained. "Now I'm good and I've accepted it."
In a previous interview, Judge debunked all the rumors that she was mad at Cohen.
"I love Andy [and] I will always have a close friendship with him," Judge told Champion Daily about what she thinks of Cohen. "I enjoyed my 12 years on Bravo but I knew it was coming to an end. I'm not mad about Bravo's decision but I am sad to lose a family that I love so dearly."
Tamra Judge turned down a part-time role
Judge was offered a part-time role on RHOC for season 15 but ultimately turned it down. Cohen confirmed this was the case on Radio Andy.
"We had offered her three episodes to come back and kind of wrap out her story. … That is true," Cohen said. "She didn't want to do that. Look, she's been on the show for 12 years. We wanted to give her a send-off."
However, Cohen is hopeful that Judge will make an appearance on RHOC in the future to catch-up with her life.
"I'm hoping, and this is not lip service, that she will come back in some form, either this season or in the next couple," Cohen said. "Because I just feel like she is someone that I am always interested in, I always want to check in with her on. She has been an incredible Housewife, she really has. She's been dramatic, she's vulnerable… she has been great."