Tamra Judge Shades Former 'RHOC' Co-Star Emily Simpson, Calls Her 'Dead Weight'
Tamra Judge may have left The Real Housewives of Orange County, but that is not stopping her from throwing shade. The fitness enthusiast recently talked about her former co-stars and didn't say many nice things about Emily Simpson. Judge is never afraid to voice her opinion, and during a recent interview she let it all out.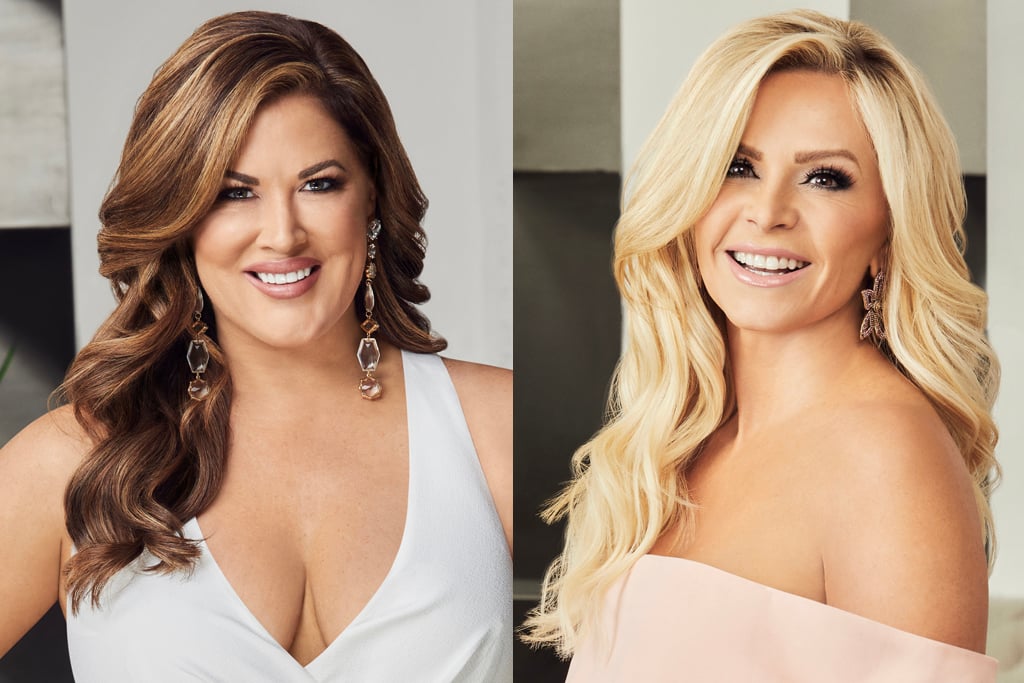 What did Tamra Judge say about Emily Simpson?
Judge is making the podcast rounds, and this time she stopped to talk to David Yontef on Behind the Velvet Rope. The former Bravo star says RHOC has not been able to get the casting right on the show. Judge was on the reality series for 12 seasons and has seen housewives come and go.
She had nice things to say about Gina Kirschenheiter and gave her props for being a good addition, but she wasn't as kind to Simpson or Kelly Dodd
"I love Gina to death, but Gina's a New Yorker," Judge said. "Emily just doesn't belong on the show, doesn't fit in. Kelly… I don't even know what to say about her right now."
"I think Emily [is] dead weight on the cast," she continued. "Two years, usually your first year you get a break, but I don't know. I think Gina speaks her mind; she'll be honest and speak her mind. She's not gonna play these little games, and she's not afraid of anybody. Emily was always really nice to our face, but then she'd get in her confessionals and say things. It's like, well, wait a minute. … A good housewife says it to your face, not just behind a camera."
Judge doesn't want her commentary to reflect on Simpson as a person, and she clarified that she's talking about how she comes across the TV.
"I just don't think there's a whole lot of interesting stuff going on there," she explained. "That doesn't mean she's a bad person at all. I just feel like some people are made to be on TV, and some people are not, you know? Sometimes saying like 'She's not good for reality' might mean she's just a little too normal."
Tamra Judge thinks she's fit for 'RHONY'
With Judge out of a job, she postulated herself for RHONY, the Housewives franchise based in New York City. The Cut Fitness owner said she would love to join the cast and shake things up.
"I think I'd want to go to the [Real Housewives of New York City]," Judge said in a recent episode of the podcast Behind the Velvet Rope with David Yontef. "Leah [McSweeney] is on there now, and I feel like we could have a lot of fun. I told her, 'I am obsessed with you.'"
The ladies of the Big Apple have been going strong for 12 seasons; however, Judge feels like there's a need for a change.
"NYC needs a shakeup. That's why I stopped watching, and that's why I was so happy when they brought Leah in," she added. "I think it needs a little bit of a change in cast; it's time."