Tamra Judge Viciously Called Noella Bergener the 'Village Idiot' on 'What What Happens Live'
Despite not being a cast member, Tamra Judge has managed to stay relevant during this season of 'The Real Housewives of Orange County.' And she's coming for newbie Noella Bergener with a recent comment.
Tamra Judge is royalty inside the Real Housewives universe. The former Real Housewives of Orange County star's loud opinions and no-holds-barred attitude helped elevate the show in the early years. Now two years removed from the series, Judge still isn't afraid to make waves. This time, she's aiming her remarks at the mercurial new cast member Noella Bergener. 
Noella Bergener's journey to 'The Real Housewives of Orange County'
Noella Bergener joined Real Housewives of Orange County in the series' 16th season. The California native is a former model who represented luxury brands like Chanel. A mother of two, Noella married an injury lawyer named James Bergener in June 2020.
The marriage lasted just one year, and they separated in August 2021. Recent episodes focused on the turbulent romance. Noella was reportedly caught off guard when James sent divorce papers overseas from Puerto Rico. The 36-year-old told Andy Cohen about the trying time on Watch What Happens Live. 
"I still have no idea why he left. He still hasn't given me an explanation. He still says he loves me, so that's been confusing to me. But on my part, I understand now that I really lost myself, and I stopped my self-love and my self-care some time ago. So I'm working through building that up. But yeah, if I was the woman I am today, I probably would not have stayed in this marriage as long as I did."
Noella was a fan of the Real Housewives universe long before joining the cast. Perhaps, this is why she felt right at home when she joined the group. She immediately sparked a scandal when castmate Heather Dubrow accused her of giving porn to her daughter, Max. Bergener denied the claims, saying that Dubrow fabricated the story to make her look bad. 
Tamra Judge did not mince words about Noella Bergener
The Real Housewives of Orange County is one of the original series of the franchise. While Judge and other castmates' past and present helped make it what it is today, the show received an overhaul in recent years. With rumors that Judge could resume her role in season 16, perhaps her recent statement was a veiled attempt at starting drama before she rejoins. She previously told Heather Dubrow that Noella wouldn't last long on the show in a public Instagram post. 
Judge did not end there. On a recent episode of Watch What Happens Live with Cohen, she unleashed a one-sentence takedown in a clip later posted on Instagram. Judge has been a fan favorite throughout the series' run. The now-54-year-old joined the franchise early on but left the show in recent years. However, just because she left Orange County doesn't mean she was gone for good. 
Cohen asked Judge what she thought of the current crop of housewives. Of course, anyone who knows the show knows Judge doesn't hold back on cast members she dislikes. After showering praise on several former castmates, Cohen asked her what she thought of Noella. "Every village needs an idiot," she said.
Cohen looked shocked. Judge has never shared the screen with Noella, so it's hard to know exactly what she meant. The comment showed why Judge remains in the headlines. Thanks to her podcast and commentary on other Housewives shows, she continues to be a part of the franchise.
What's next for Judge?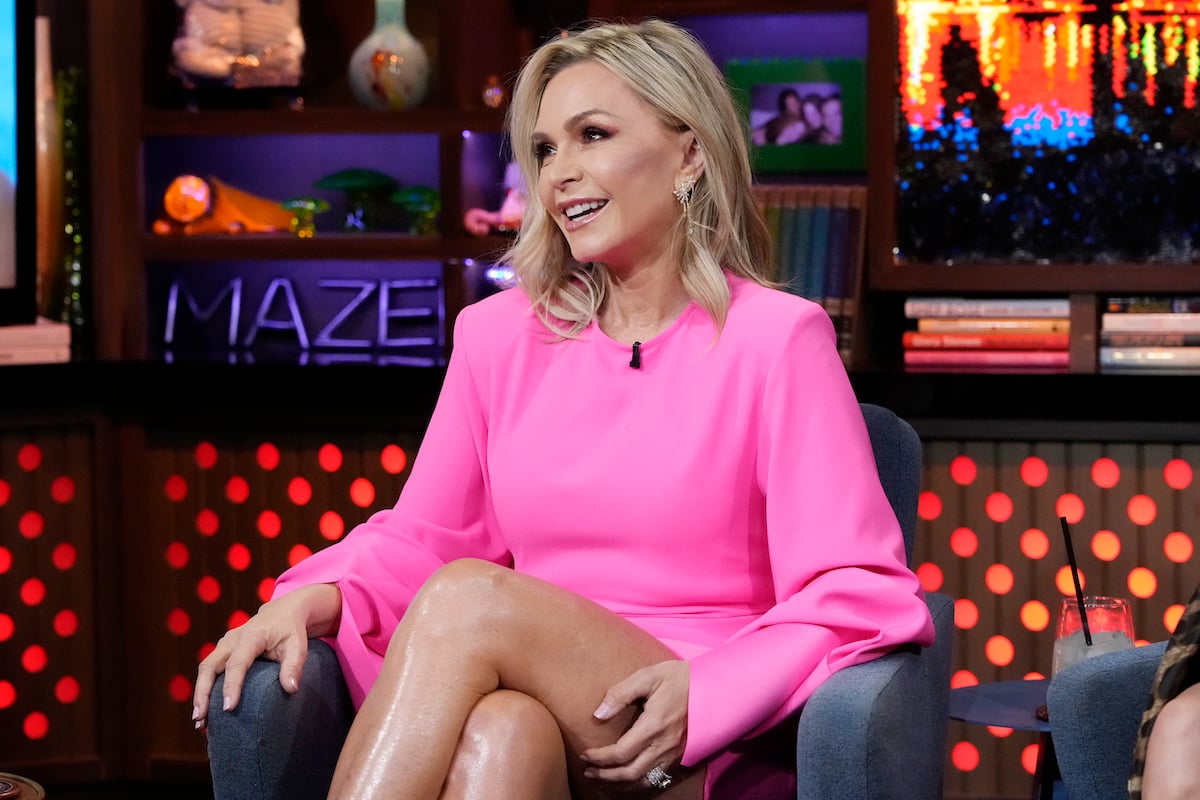 Judge's time with the franchise isn't over either. She will appear on season 2 of Real Housewives Ultimate Road Trip alongside her good friend, Vicki Gunvalson. 
With young cast members joining seasoned veterans and former stars still causing drama, The Real Housewives of Orange County remains a hit. Judge has not appeared in recent seasons. But many fans assume she'll return. The Glendale, California, native is still a part of the narrative.
Fans will have to wait and see what happens, but if Judge returns to the show — whether as a full-time cast member or "friend of" — it's sure to keep everyone on their toes.