Tamra Judge Worries Her Jeff Lewis Appearance Killed Chances of 'RHOC' Return
Tamra Judge worried her latest appearance on 'Jeff Lewis Live' may have squashed her chances to return to 'RHOC.'
Tamra Judge seems to regret her latest appearance on Jeff Lewis's SiriusXM radio show – and wonders if comments she made ruined any chance she had to return to The Real Housewives of Orange County.
Even though Judge is a frequent guest on Jeff Lewis Live, she sounded like she was filled with regret after her latest appearance. On her Two T's in a Pod podcast, Judge said (more than once) that the conversation may have destroyed any chance she had to return to RHOC.
Tamra Judge said it wasn't a good look when Jeff Lewis invited Kelly Dodd to call in
During her Jeff Lewis Live SiriusXM appearance, Judge said that Heather Dubrow may be the person preventing her from returning to RHOC. Executive producer Andy Cohen previously told Lewis on his show that he didn't think Judge could return to RHOC because her podcast went "behind the scenes."
During her Jeff Lewis appearance, Judge suggested that Cohen was "being fed a line of bulls***." And "I feel like somebody's been in his ear telling him that that's what we do" implying Dubrow was behind it.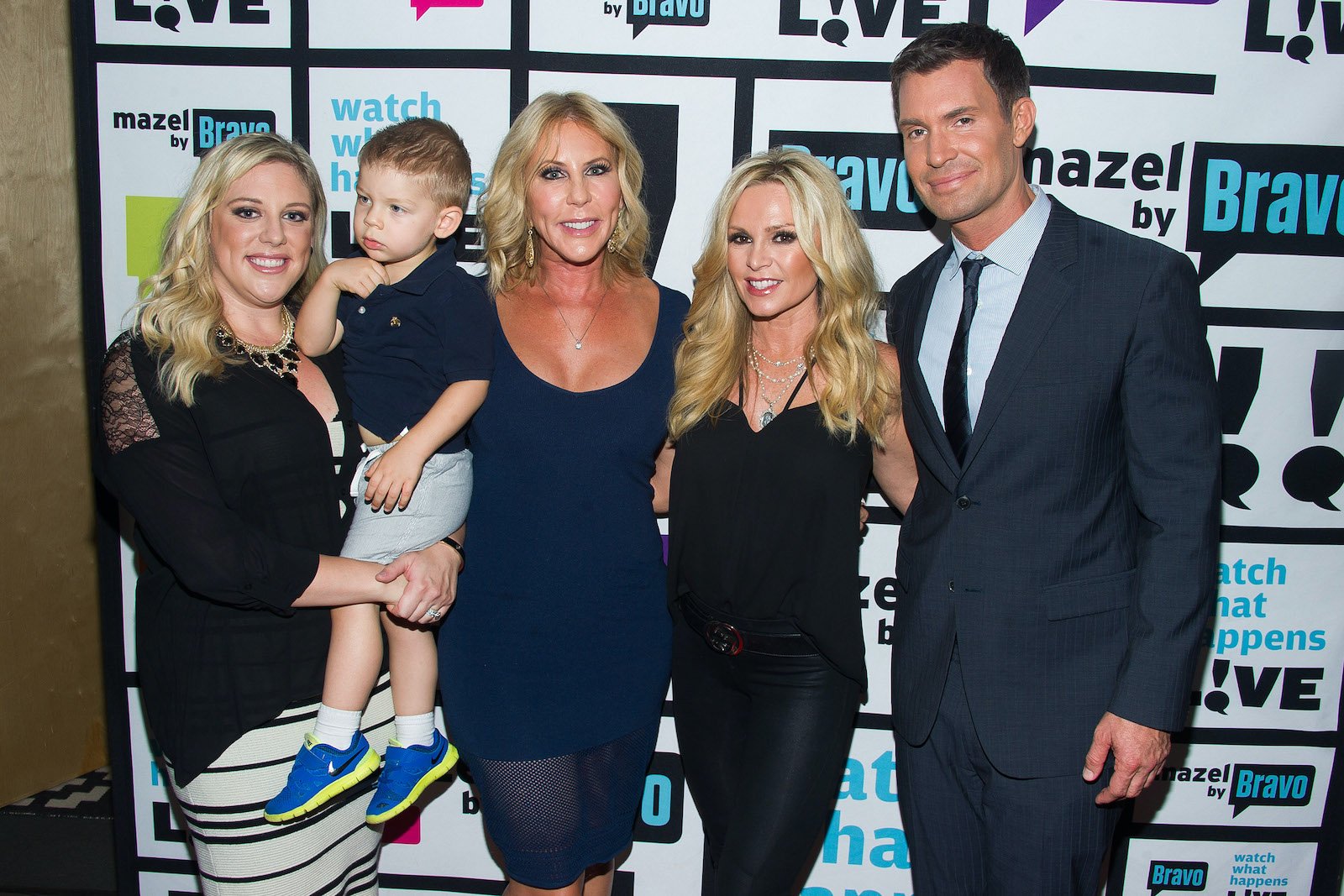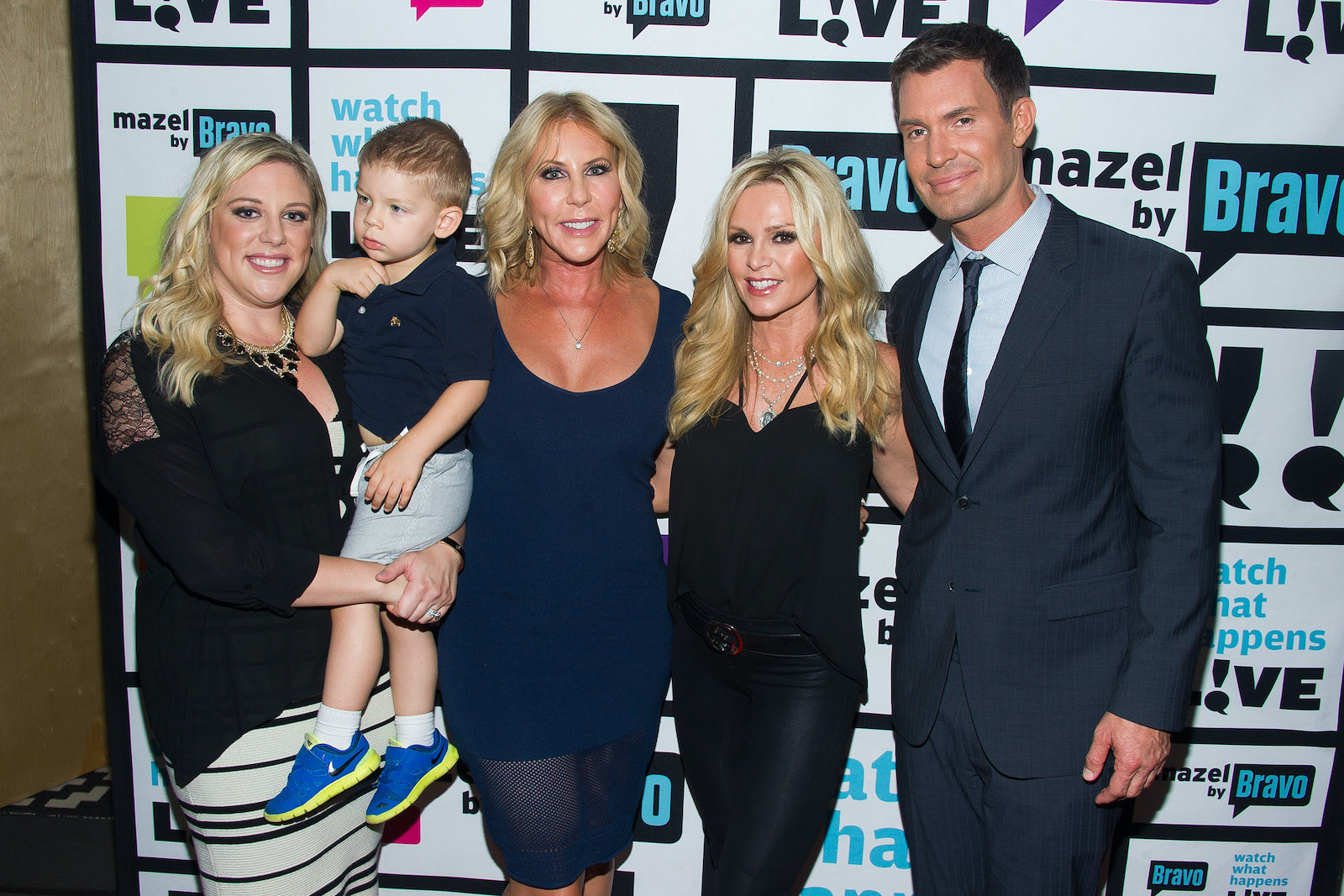 In retrospect, Judge seems to regret saying anything at all. She recalled that a "special caller" during the appearance didn't help either. "We have a special caller and it's Kelly Dodd," Judge said to co-host Teddi Mellencamp. Both Dodd and Lewis have a beef with Dubrow.
During her call into the show, Dodd said Dubrow pushed an RHOC producer against a wall, sharing that the producer has confirmed it.
"And I'm looking at Jeff like, 'You really don't want me to ever come back to Bravo, do you?' And Kelly went in hard. 'Tamra's being politically correct.' And Kelly just went off," Judge recalled.
Tamra said Jeff Lewis didn't totally blindside her though
Judge basically wanted to disappear, she recalled. "I cannot participate in this conversation," she said. "So I did not want to engage. I felt totally uncomfortable all the time looking at Jeff. Like, 'Jeff, you never want me to go back to the show.' He's like, 'You didn't say anything.' And I said, 'Just participating in this conversation is not a good look.'"
Mellencamp said when it comes to their podcast, there are a lot of Housewives, including Dubrow, who has a podcast. "I mean like lots and lots of Housewives podcasts and of course, you're going to get your takes on your experience, but you know, it is what it is," Mellencamp said.
Judge added that Lewis doesn't typically give her a recap, so she wasn't totally blindsided when Dodd called in. But at the same time, she wasn't thrilled. "He never gives me a recap," Judge said. "So I know what to expect when I go on to Jeff Lewis. And I just there was a moment where I just was sitting and I go, 'Andy if you're listening, I'm not behind this [laughs].'"
Is Tamra Judge doing damage control?
Judge later shared a photo compilation with Dubrow. The photos were taken at Judge's wedding. "Thanks @HeatherDubrow for sending me these amazing pictures. Such good memories," she tweeted. But fans weren't exactly buying that Judge and Dubrow were in a good place.
Some fans asked why Judge was sharing the photos after she "trashed" Dubrow on Jeff Lewis Live. "We are friends! After she left the show, we remained friendly but rarely saw each other. That's what I meant. I never said we weren't friends," Judge replied to a few comments. And added, "Actually, I never hated her. At all. Far from that. I was hurt and confused. Big difference."