Tamra Judge's 1 Regret on 'RHOC' Was the Bathtub Scene: 'Eddie Had About 5 Shots of Tequila'
Real Housewives of Orange County is known for its drama — after all, that's why fans tune in. With the controversial exit of Tamra Judge, however, the show lost a heavy dose of what made it so interesting. During her time on the show, Judge was involved in lots of headline-grabbing moments, and fans might expect her to have some serious regrets over some of those moments caught on camera. 
For Judge, however, the show was all about lessons and growth. That mindset has kept her from having many regrets about her time on the series. There is, however, one scene she wishes hadn't happened.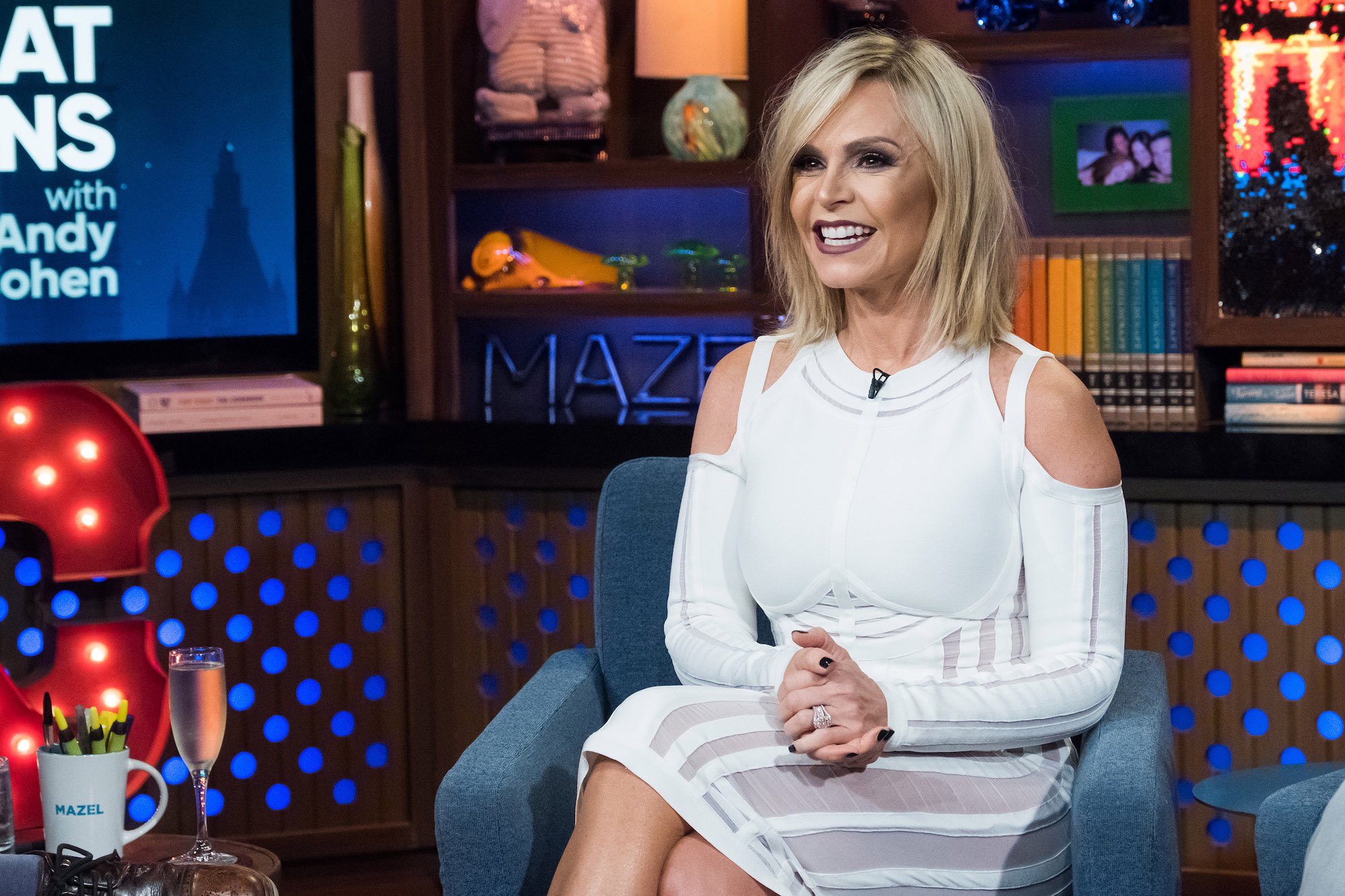 Tamra Judge was a major part of 'RHOC'
Real Housewives of Orange County is astonishingly nearing its 16th season. Tamra Judge was a part of the cast for most of the series' run. She joined in Season 3 and continued through Season 14 before making a dramatic and controversial exit prior to the most recently aired season. Now rumors are swirling that Judge could be returning for Season 16 — despite her lingering feud with current cast member Kelly Dodd. 
When it was announced that Judge would be leaving the show — along with Vicki Gunvalson — the internet ran wild with speculation over the cause. Was Judge leaving because younger wives were going to displace her and demote her to "guest"? Why would Judge choose to leave the show after a decade in the spotlight? 
Eventually, it was revealed that her departure wasn't a choice at all. As ScreenRant reports, Judge eventually confirmed that she was, indeed, fired from the series. "All the other OGs are shaking in their boots thinking that they'll get fired too!" Judge revealed after breaking the news. 
Tamra Judge had many wild moments on 'RHOC'
During her many years on the show, Judge had lots of opportunities to make headlines, but they weren't always ones that cast her in the best light. She was known for her particularly nasty feuds that seemed to ensnare many co-stars. Her famous fights include one with Emily Simpson and, of course, her bitter battle with Kelly Dodd. 
While one might think that Judge now wish she had avoided some of her less-than-poised moments on the screen, she opened up to Danny Pellegrino on the podcast Everything Iconic and explained that she has no such regrets. Pellegrino pushed Judge to tell more about her experiences with Dodd, and Judge delivered. She revealed that Dodd was often "aggressive" to production and would "scream and yell" when she wasn't getting her way. Still, as Pellegrino pushed her to talk about her regrets, she told him she tries to learn from her mistakes rather than live with regrets. 
Tamra Judge does regret one scene with now-husband Eddie Judge
While Judge does not have much use for regrets, she does admit that there is one scene that was very embarrassing. It's the infamous bathtub scene with Tamra and her now-husband Eddie Judge. "Eddie was so fricking nervous about filming. It was the first he was filming. Kept feeding him alcohol and alcohol and alcohol. He was so out of it. He was wasted, and he doesn't even really drink. So that was like, 'Oh shit.' That was an, 'Oh, shit,' moment. And I'm like, 'Oh god,'" Judge told Pellegrino. 
The scene starts with Judge lighting candles and pouring bubble bath into the tub — setting the stage for a romantic moment with her beau. Eddie walks in to see her naked in the tub, and he eventually makes his way into the tub for a steamy makeout session. The scene is edited with super cuts of Judge explaining how much she loves Eddie as she calls him her "soul mate." The scene was supposed to be romantic, but he was actually so "out of it" because of the alcohol that it left Judge feeling embarrassed.