Tamra Judge's 'RHOC' Salary Revealed Amid Rumors She Was Fired Before Season 15
Following a drama-filled season 14 of the Real Housewives of Orange County, a new report revealed that Tamra Judge is among the highest-paid cast members of Bravo's hit reality show. Judge tied Shannon Beador as the highest earner this season. The salary news comes amid rumors that Judge was fired before filming for season 15 gets underway — along with the rest of the season 14 cast.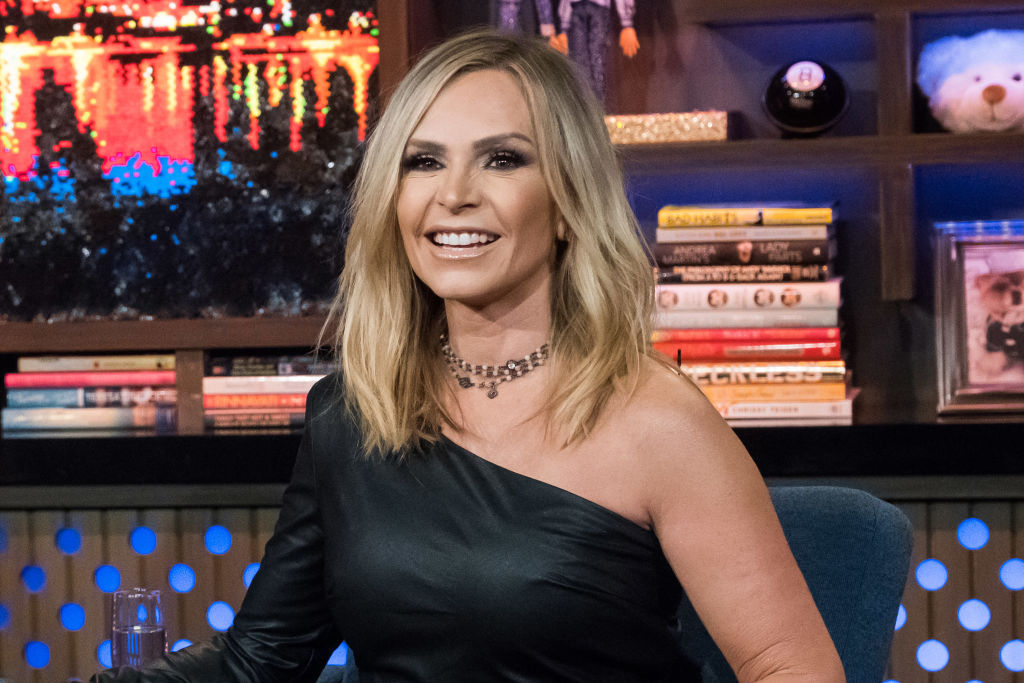 Here's what everyone on 'RHOC' made in season 14
The cast members of the RHOC earned hefty salaries for season 14. At the bottom of the list was newcomer Gina Kirschenheiter, who pulled down $100,000 for appearing on the show.
Vicki Gunvalson, who was demoted after season 13, only took home $20,000 for every episode she appeared in. That still put Gunvalson ahead of Kirschenheiter, though her total earnings were less than $500,000.
According to All About The Real Housewives, Tamra Judge and Shannon Beador had the highest salaries at $900,000 apiece. Apart from Gunvalson, the two were the longest standing cast members in season 14.
While Judge was paid handsomely for appearing in front of the cameras, sources claim that some major casting changes are afoot for season 15 of RHOC — and nobody is safe from the chopping block.
Although the reunion just wrapped, the network may be making some big decisions in the coming days.
Bravo to make big casting decisions
Now that season 14 is officially over, fans are eager to find out which of their favorite RHOC stars will be back for another season. Bravo has yet to say anything official on the casting front for season 15, but an insider claims that some big changes are in the pipeline.
The source says that Bravo will be sending out renewal letters in the first week of January. Producers are reportedly considering firing the entire cast – even veterans like Tamra Judge and Shannon Beador – mostly because they do not want the drama to get stale and boring.
"Bravo execs are considering firing everyone. They don't want the show to be boring. They're making the decision now and are going to let the ladies know in a few days," a source shared.
While we wait for official news, Gunvalson appears to be the first cast member who might get the ax. The OG of the OC was demoted last season and recently declared that she will not return unless she gets her orange back.
The insider claims that Bravo is unsure about bringing Gunvalson back full-time, which would lead to an exit for her in season 15. Which conflicts with previous reports that Bravo gave in to Gunvalson's ultimatum.
Tamra Judge sparks exit rumors
While we wait for some official casting news, Judge recently sparked rumors that she is leaving the series.
The RHOC star deleted her orange emoji from her Instagram profile this week. Fans took this as a sign that Judge had cut ties with Bravo and was moving on.
"Where'd the orange go?" one fan commented, while another added, "There's speculation that you're leaving Housewives bc apparently you removed it from your Insta bio … hope this isn't true, love you on the show!"
Tamra Judge drummed up a lot of drama in season 14 and seemingly butted heads with Kelly Dodd at every turn. At one point, Judge helped spread a salacious rumor that Dodd had participated in a sex train (an allegation Dodd denied).
Dodd fired back by revealing that Judge had started gossip about Shannon Beador gaining weight. Although Judge's recent social media activity scared fans, she quickly attempted to clear the air.
Tamra Judge responds to the exit talk
Following the response from her worried followers, Judge revealed that she has not left the series and cautioned people against needless speculation.
"People look too deeply into things," Tamra responded.
Tamra Judge later put back the orange emoji on her page, so all seems to be well — at least for now.
The drama comes after Bravo host Andy Cohen revealed that the network was thinking about making some big casting changes for the upcoming season. Cohen did not reveal much about what's ahead, but he did say that there are plenty of people lining up for a spot on the show.
A source claims that the cast of RHOC got worried after hearing about Cohen's casting comments. Most of the women believe they will be invited back, but there is some uncertainty about what Bravo has planned.
Unfortunately, Bravo has not revealed anything about season 15 of the Real Housewives of Orange County. If the network is thinking about making a quick decision, it is possible that we will learn the fate of Tamra Judge, Vicki Gunvalson, Shannon Beador, as well as the newbies, in the coming days and weeks.