Tan France Drinks 6-7 Cups of This 'Gorgeous Coffee'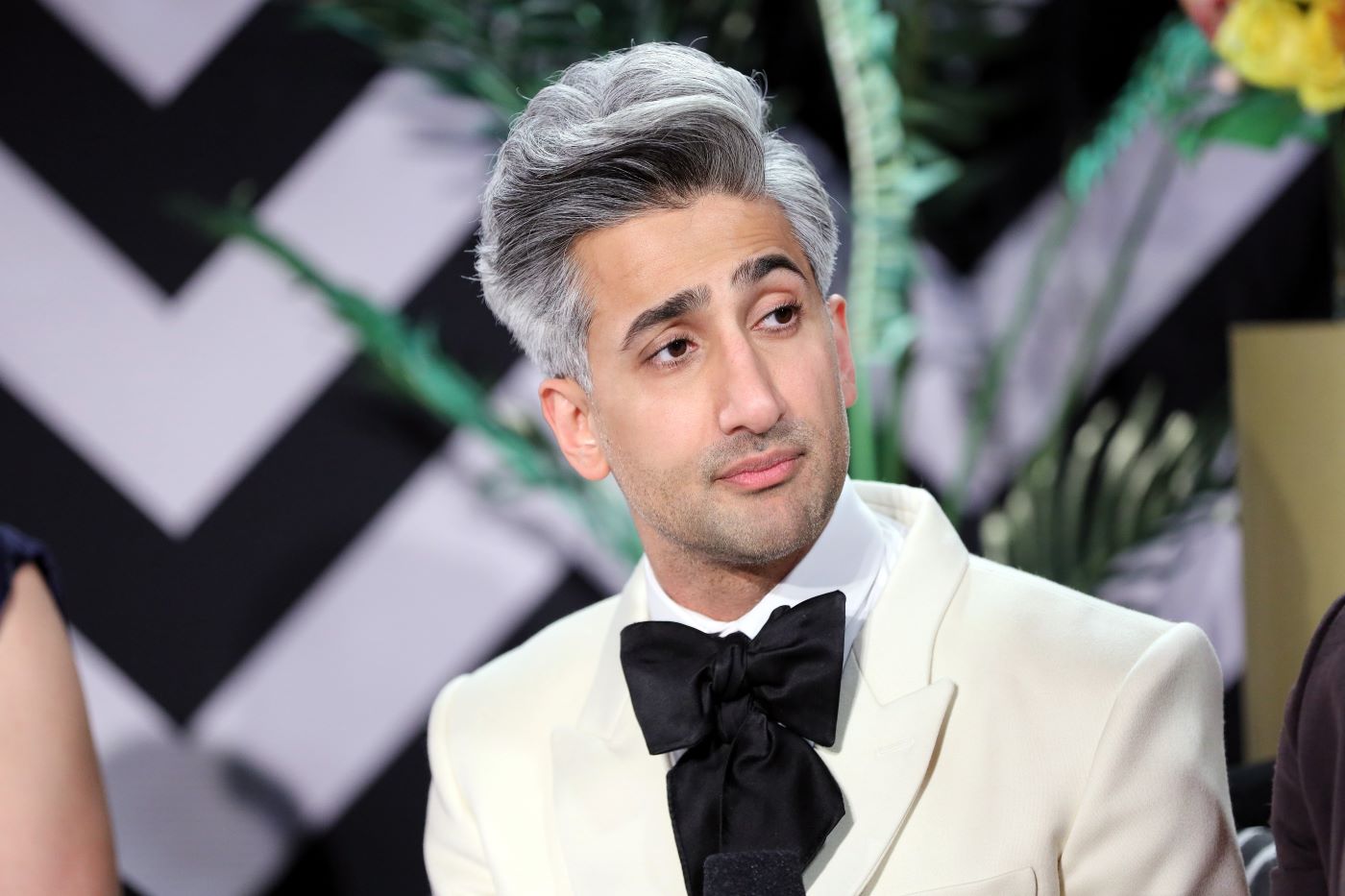 Tanveer Wasim, better known as Tan France, is the lovable stylist on the Netflix original series Queer Eye. Fans can't get enough of his good looks, charming personality, and unbeatable lifestyle advice.
The fashion expert recently became part of the "Stir It Up" marketing campaign for Starbucks, referring to his favorite brew as "gorgeous coffee." France admits drinking six or seven cups of it a day.
Who is Tan France?
Part of the illustrious "Fab Five" on Queer Eye, France moved from England to the United States in 2008 to pursue a fashion career.
Raised by strict Muslim Pakistani parents, the 38-year-old has founded several women's clothing lines. In 2018, his infamous role on Queer Eye launched his career as a television personality.
According to IMDb, France has appeared in several successful television series, such as Dressing Funny, Next in Fashion, and Heads Will Roll. The personable stylist has been a guest host on NBC's Today and even made an appearance in Taylor Swift's music video, "You Need to Calm Down."
Discussing his partnership with Starbucks, France told The Strategist:
To make myself sound better, I should probably say I only drink coffee a couple times a day. But the truth is I drink about six or seven cups, minimum. To be fair, I have increased my intake over the last few years because my schedule is kind of packed, and coffee gives me the boost I need. I don't drink soda or anything like that, coffee is my thing. I'm a big fan of Starbucks medium-roast coffee, and the Premium Instant variety is so much more convenient, especially when I'm home. It tastes exactly like the medium roast you get at a Starbucks store. It's honestly gorgeous coffee.
How to get your own cup of 'gorgeous coffee'
France has partnered with Starbucks to promote their line of instant coffee. The Seattle-based coffee company says the high-quality beans are "ethically sourced" and the same ones used in Starbucks cafes throughout the world.
Made with 100 percent arabica coffee, the Premium Instant coffee line is available in medium roast, which is France's favorite blend. Starbucks describes it as a "perfectly balanced Latin American coffee with creamy notes of milk chocolate and nuts." A dark roast with "sweet, toasted flavor" is also available, along with a blonde roast that is "bright and complex."
A 3.17-ounce canister makes up to 40 cups and has a suggested retail price of $9.99. It is available online at Amazon for $13 and can also be found in most major grocery store chains.
The Starbucks 'Stir It Up' Campaign
Starbucks recently announced, "As part of the campaign, Tan is sharing his tips and tricks to add a little 'wow' to your daily routine – starting with infusing some exceptional taste into your morning with all-new Starbucks® Premium Instant coffee."
Some of his top tips include changing your morning alarm ringtone, wearing some comfy loungewear around the house, and making space on your kitchen counter for a work-from-home coffee station.
A huge fan of the instant coffee line, France says, "the only thing you need to enjoy it is the smallest coffee maker in the world: a spoon."
The fashionista, who is expecting his first child this summer, told Distractify, "the new Starbucks® Premium Instant coffee has changed his routine because it only takes a minute to prepare." France explained, "It gets me back many minutes, so now I have a few minutes to dance around to Bollywood music when I'm getting ready, which is always nice."