What Tanner Novlan is Doing Since Leaving 'The Bold and the Beautiful'
Tanner Novlan's exit on 'The Bold and the Beautiful' surprised the actor and fans — so what is Novlan doing now that his time on the popular soap has come to an end?
The Bold and The Beautiful never falls short when providing twists and turns. Although fans were sure that a major twist would happen, nothing prepared them for the shocking revelation that Dr. John Finnegan would be the casualty of Sheila Carter's schemes.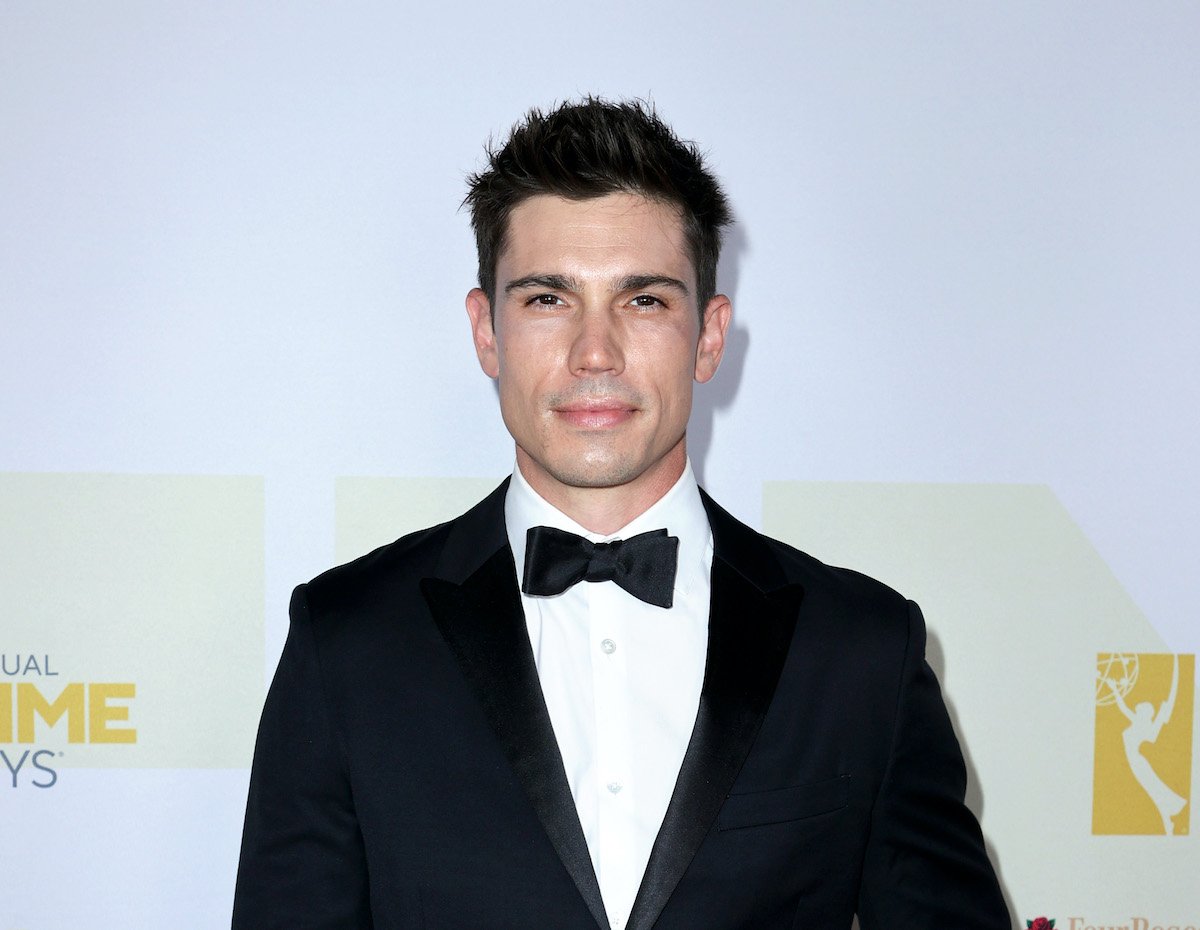 Actor Tanner Novlan spoke about the events saying it was unexpected but has since moved on. So, what has Novlan been up to since leaving The Bold and The Beautiful? Find out.
Tanner Novlan is set to star in 'Puckheads'
Novlan joined the cast of The Bold and The Beautiful in 2020, playing Dr. John Finnegan, aka Finn. At the time, fans were wary of his character's intentions and thought he was up to something malicious. They, however, gave him the benefit of the doubt, and as it turns out, he had a crush on Steffy Forrester.
The two started going out, and fans ate it up since Finn had proven he was in it for the long haul. Steffy has for the longest time been embroiled in a love triangle with her on-again-off-again partner Liam Spencer who keeps bouncing back and forth between her and her step-sister Hope Logan.
Fans loved Finn because he showed his commitment toward Steffy, and when they got married, it looked like Steffy had finally gotten her happily ever after. However, that wasn't meant to be as Finn's estranged mother, Sheila, came into the scene and ended up killing Finn in her efforts to insert herself into his life.
According to The List, Novlan didn't see his firing coming. He has nonetheless remained pragmatic about the situation. He said in an interview that the show's executive producer called him and explained where his character was headed. Novlan said he understood that "anything can happen at any time" in a soap opera.
It hasn't been long, and Novlan's talents are already engaged somewhere else. The actor is set to appear in a comedy-drama called Puckheads, which details the shift in power dynamics of a professional hockey player who has to turn in his hockey stick to become an assistant coach after a knee injury. Novlan is set to star as Mike Murphy.
Tanner Novlan's personal life is thriving
Novlan got engaged in May 2015 to B&B alum Kayla Ewell. Novlan and Ewell tied the knot a few months later, on September 12, 2015, and in May 2019, they announced they were expecting their first child.
The couple welcomed their first child, Poppy Marie, on July 16, 2019. Novlan recently told PEOPLE that he and Ewell had a second baby on the way, a son. The actor revealed that they expect to welcome their son in August 2022.
Novlan's role on Puckheads may mirror his real life, as he's stated in interviews that he plays hockey once or twice a week with a group called Bad Boys Skate. The group is composed of hockey enthusiasts who play for fun.
What is Tanner Novlan up to?
Novlan started acting in 2009 when he appeared in the horror film Maneater. He made his TV debut in season 6 of the Fox series Bones. He has also had guest roles in Parenthood, Modern Family, and Letterkenny. Novlan made a name for himself after appearing in a Liberty Mutual commercial playing the Struggling Actor.
The appearance helped him land more roles, including a recurring role in The CW'S Roswell, New Mexico. Novlan has also done print campaigns for huge brands like Tommy Hilfiger and Guess. There's not much information about Novlan's career pursuits as of yet aside from his confirmed involvement in Puckheads.