Tarek El Moussa Comments on Ex Christina Haack's Engagement to Joshua Hall
Tarek El Moussa reacts to news of his ex-wife and 'Flip or Flop' co-host Christina Haack's engagement to Joshua Hall as he prepares for his own nuptials to Heather Rae Young.
Christina on the Coast star Christina Haack just announced her engagement to realtor Joshua Hall. Her ex-husband and Flip or Flop co-host Tarek El Moussa, who will also be tying the knot very soon, heard the news and had nothing but well wishes for his former spouse.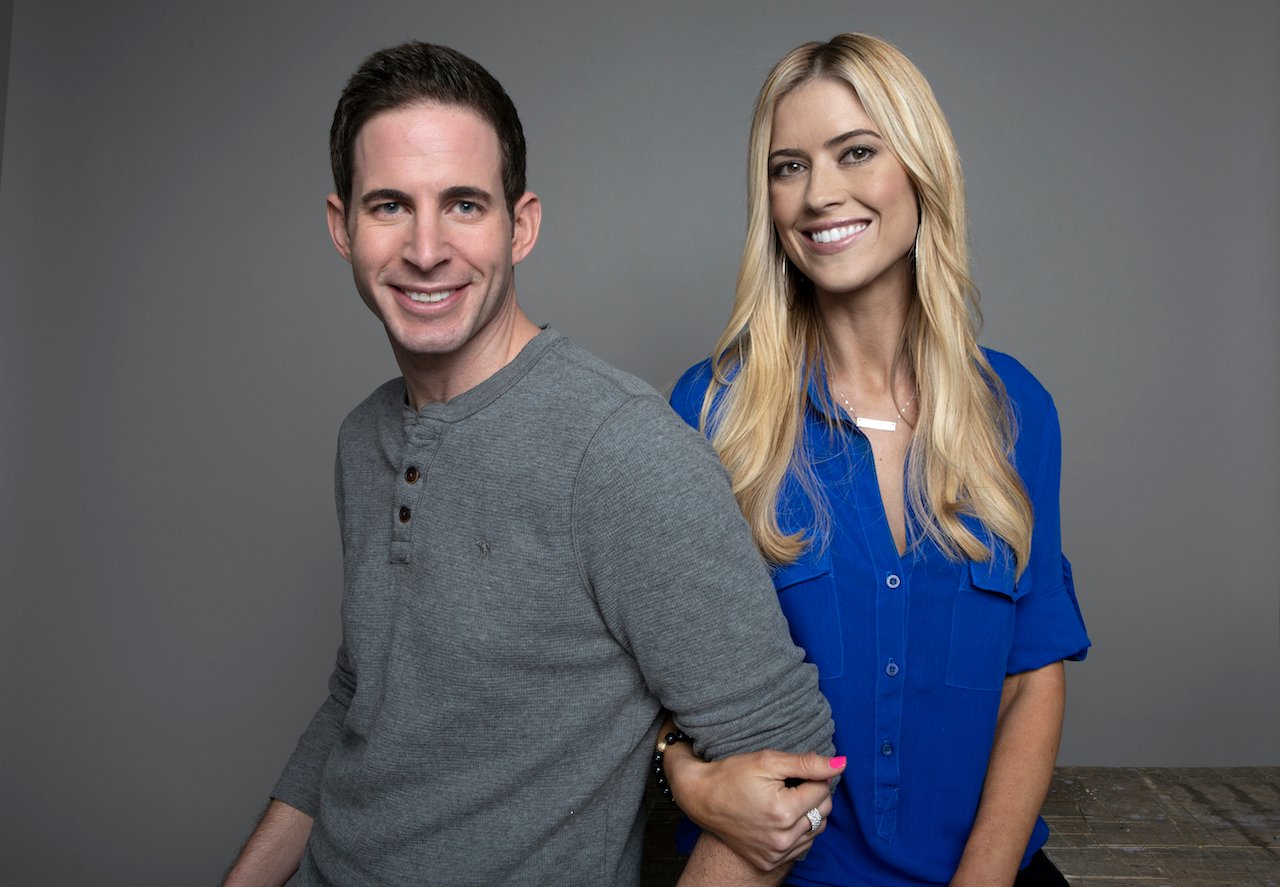 Tarek El Moussa extends 'congratulations' to the happy couple
Haack shared news on Monday of her plans to head down the aisle with Hall. The HGTV star revealed her new relationship in July and has been posting steadily of their romance. El Moussa and Haack remain business partners and co-hosts of Flip or Flop despite separating in 2016 and divorcing in early 2018. He gave his best wishes to the newly engaged couple upon hearing the news.
"We ​​just saw, but congratulations!" El Moussa told People, according to Yahoo! Entertainment.
El Moussa is planning his own nuptials to realtor Heather Rae Young, who also applauded the pair's announcement.
"Wow, awesome!" Young remarked. "We just want nothing but happiness for [Christina and Josh] and nothing but happiness for the kids… We're looking forward to the next chapter of everyone's lives."
Christina Haack shared engagement news on Instagram
Haack posted of her engagement to Hall on Instagram with several pictures with Hall and an emoji-filled caption of a heart, lock, key and engagement ring. Hall's name and a ring emoji have now taken residence in her Instagram bio. Hall reportedly proposed to Haack with a 5-carat radiant-cut diamond and platinum ring estimated at $200,000.
Fans of Haack may be a bit surprised at the whirlwind romance since she recently finalized her divorce from second husband Ant Anstead. Some of her followers commented on the timing.
"Again. So soon. Again," one posted. "That was fast," another wrote. "Wow…a ring? Slow it down and date in all seasons for awhile," a fan remarked.
Others shared their happiness for the reality star. "Engaged or not, they're happy. I don't blame her for one second from moving on: life is short," a follower posted." I'm so happy you have found love again! I wish you & Josh a lifetime of happiness together!… She looks gorgeous and happy: good for her and I wish that for everyone," another wrote. "If it takes 10 boys to get to the man who will make you happy… then good for you for not settling," one commented.
Tarek El Moussa focuses on his kids
El Moussa and Haack have maintained a solid working relationship since their divorce, though news of an on-set dispute recently made headlines. El Moussa was clearly upset by their falling out and wants to move past any turmoil. Haack and El Moussa share two kids – daughter Taylor, 10, and son Brayden, 6 – and he places them as a priority.
"I know one day our kids are going to be older and I want them to know that we still care about each other and we still support each other," El Moussa explained, according to Us Weekly. "It's really important to me."
HGTV fans are sure to be eagerly awaiting both upcoming wedding dates for the Flip or Flop hosts!