Tarek El Moussa Dedicates Sweet Post to Heather Rae as 'Flip or Flop' and 'Selling Sunset' Star Go on Vacation
Tarek El Moussa shared a sweet post on Instagram dedicated to his wife Heather Rae and fans are gushing over the couples' love.
Tarek El Moussa and Heather Rae are spending some time together and traveling to Mexico. As the couple made their trip to a sunny beach, El Moussa dedicated a sweet post to his loving wife that fans are loving.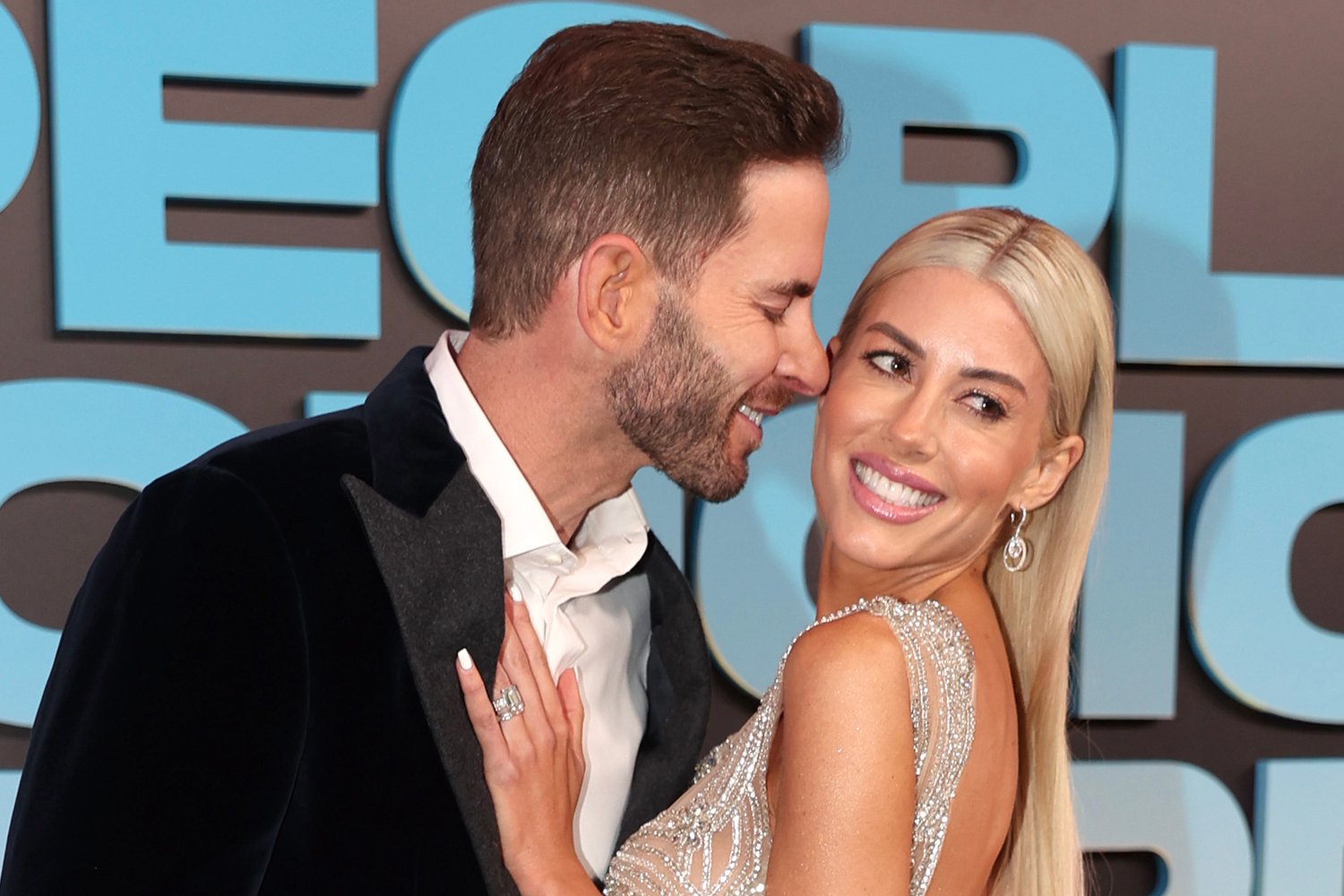 What did Tarek El Moussa say about his wife?
With some free time on his hands, Tarek took to social media to express all the love he has for his wife. The Flip or Flop and Selling Sunset star tied the knot in 2021 and have been spending a lot of time together enjoying their marriage. On their way to a getaway in Cabo San Lucas, Mexico, Tarek shared a photo of himself and Heather all dressed up for a nice evening out.
"Most of the time @heatherraeyoung and I have such a fast-paced life, always on the go… filming, traveling, with the kids," Tarek posted on Instagram. "We are so blessed to have so many opportunities and live this crazy life!! I was just looking through some old pics of us while on the flight, so figured I'd share a quick throwback!!"
The HGTV personality continued, "I have to say, whenever we get a chance to get dressed up and spend the night together, even for an appearance we have so much fun, I mean how could I not… just look at her."
It's obvious that Tarek is very much in love with his wife and he ended his post with the following words: "But really, it really makes a difference… when you find your person, soul mate, and best friend all in one it makes everyday feel like the best day ever!! Today we're off to Mexico!"
Tarek El Moussa's fans react to the loving post dedicated to his wife
After Tarek shared that loving post to Heather, it wasn't long before fans weighed in on the couple and shared their thoughts.
"I'm obsessed with you guys," a fan replied.
"You both are such beautiful people. It's a pleasure to see you ecstatically happy Tarek! You deserve the best because you are the best!" a follower noted.
"Have Fun in my beloved Mexico," an Instagram user said.
"I feel the same way about my fiancé. We've been together for over 3 years and still every day together is better than the day before. Sharing life with someone that I love so much has been an amazing experience," another fan added.
"Watched you since episode 1 and to see the evolution of your life it's great to see your happiness! Blessings to your family!" another follower mentioned.
"You guys are the cutest…our couple goals," another Instagram user commented.
Tarek El Moussa reflects on his time on 'Flip or Flop'
Tarek recently confirmed that Flip or Flop was ending after 10 seasons on HGTV. The real estate agent starred on the show alongside his ex-wife Christina Haack. When Tarek confirmed the news that the show would wrap after season 10, he reflected on his time doing the show.
"You guys have been with us through it all—you watched me beat cancer, you've watched the babies grow up into the most amazing little humans, and everything in between but I'm not going anywhere and I can promise that you are going to love what comes next!" he posted on Instagram.
Flip or Flop airs its series finale on Thursday, Mar. 17 on HGTV.