Tarek El Moussa Reveals Which of His Kids Is Most Likely to Follow His Career Path
HGTV star Tarek El Moussa is a father to two children. He reveals which of his kids seems the most likely to follow his career path in the future.
TV personality Tarek El Moussa rose to fame as a co-host of the popular HGTV series Flip or Flop. Since 2020, he has also been hosting the show Flipping 101 With Tarek El Moussa.
When not filming, El Moussa is a father to young kids. He recently shared which child of his is the most likely to follow his career path in TV and real estate.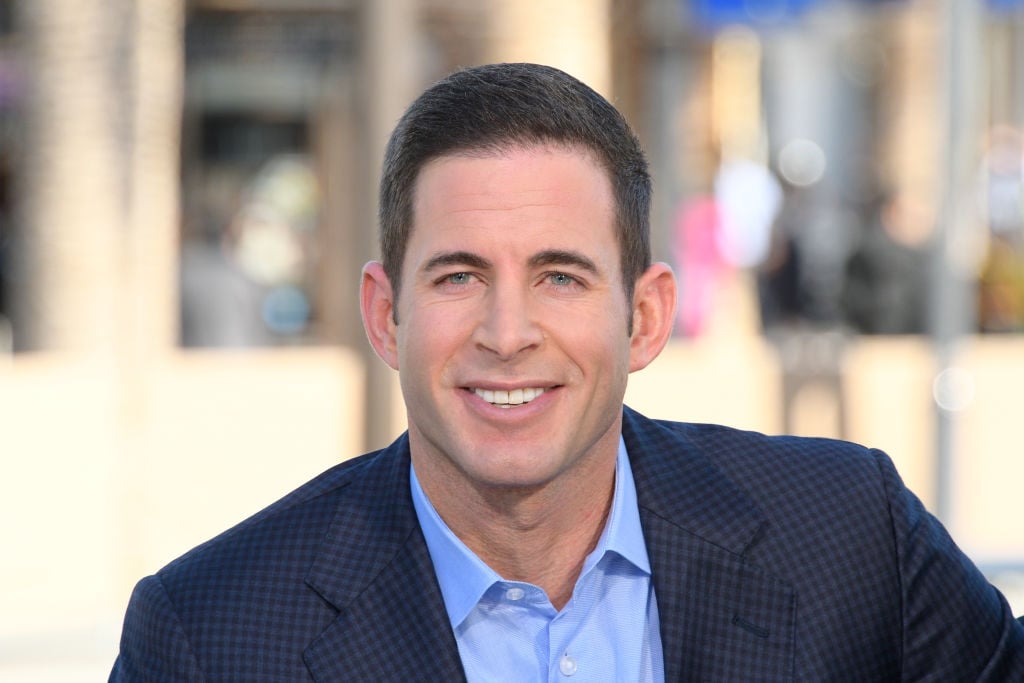 How many children does Tarek El Moussa have?
El Moussa was married to his Flip or Flop co-host, Christina Haack, from 2009 to 2018. They have two children together: Taylor (born 2010) and Brayden (born 2015).
After El Moussa and Haack divorced, El Moussa began dating Selling Sunset star Heather Rae Young. The couple will soon marry, and many fans wonder if they will add more children to the mix. 
Young, who is a "bonus mom" to Taylor and Brayden, wrote on Instagram in June 2021, "I never knew how much love I had to give until I came into these babies lives and as of now I can't see myself wanting to add another into the family. The kind of family we have is special and my heart is so full already that I really don't feel the need for more." 
Tarek El Moussa reveals which kid is most likely to follow his career path
Taylor and Brayden are growing up, and soon they will embark on careers of their own. El Moussa revealed he could see 10-year-old following his career path in the future.
"She has an eye for design, and she just has the biggest personality," El Moussa told Us Weekly. "So I do believe she'll end up in the same space — TV, real estate design."
Despite this, El Moussa's kids are not consuming reality TV shows very much at the moment. He shared with the news outlet that he and Young do try to limit the kids' screen time.
"We're doing a little bit research to find out what's fair," El Moussa said. "I'm actually in the process of getting [social media accounts] for them, but they're only able to access them on Daddy's phone. So I'll have full control."
How Tarek El Moussa is co-parenting with Christina Haack
El Moussa and Haack are living separate lives, though the pair has been able to co-parent their children together.
Young told Life & Style in November 2020 of how she and El Moussa coordinate things with Haack, "It's going great. Everything is going great. Everything is for the kids. We have really good communication. The kids are in school so it's just coordinating pick-ups and drop-offs so it's been really good spending a lot more quality time with the kids."
However, El Moussa and Young have boundaries in place, and they do not get involved in Haack's life.
"We support her when it comes to coparenting and communicating but that's about it," Young explained "We don't mix our lives with her's. We're supportive for the kids and that's really it."