Tarek El Moussa Says Filming 'Selling Sunset' Was a 'Little Bit Different' but He Just Rolled With It
Tarek El Moussa said 'Selling Sunset' was definitely different to film than it was his HGTV shows. But he rolled with it and had fun.
Tarek El Moussa from HGTV shows like Flip or Flop and Flipping 101 said filming Selling Sunset with wife Heather Rae Young was a little different than what he is used to. But he had no problem rolling with the drama on the show.
"You know I just rolled with it," he told Showbiz Cheat Sheet about his experience with the drama-fueled series. "It is what it is. That filming experience was definitely a little bit different than what I'm used to. But you know, I was just hanging out with some friends and we were at a party. That's the way I looked at it. I had a great time."
Heather Rae Young compared her husband's shows to 'Selling Sunset'
Young said El Moussa's series is very different than the Selling Sunset environment. "On his show it's more hosting, he's in charge he's teaching people how to flip houses," she told ET Canada. "On my show, it's kind of a free for all. It's reality, so the cameras are on and we're just living our lives and whatever you say could be out there."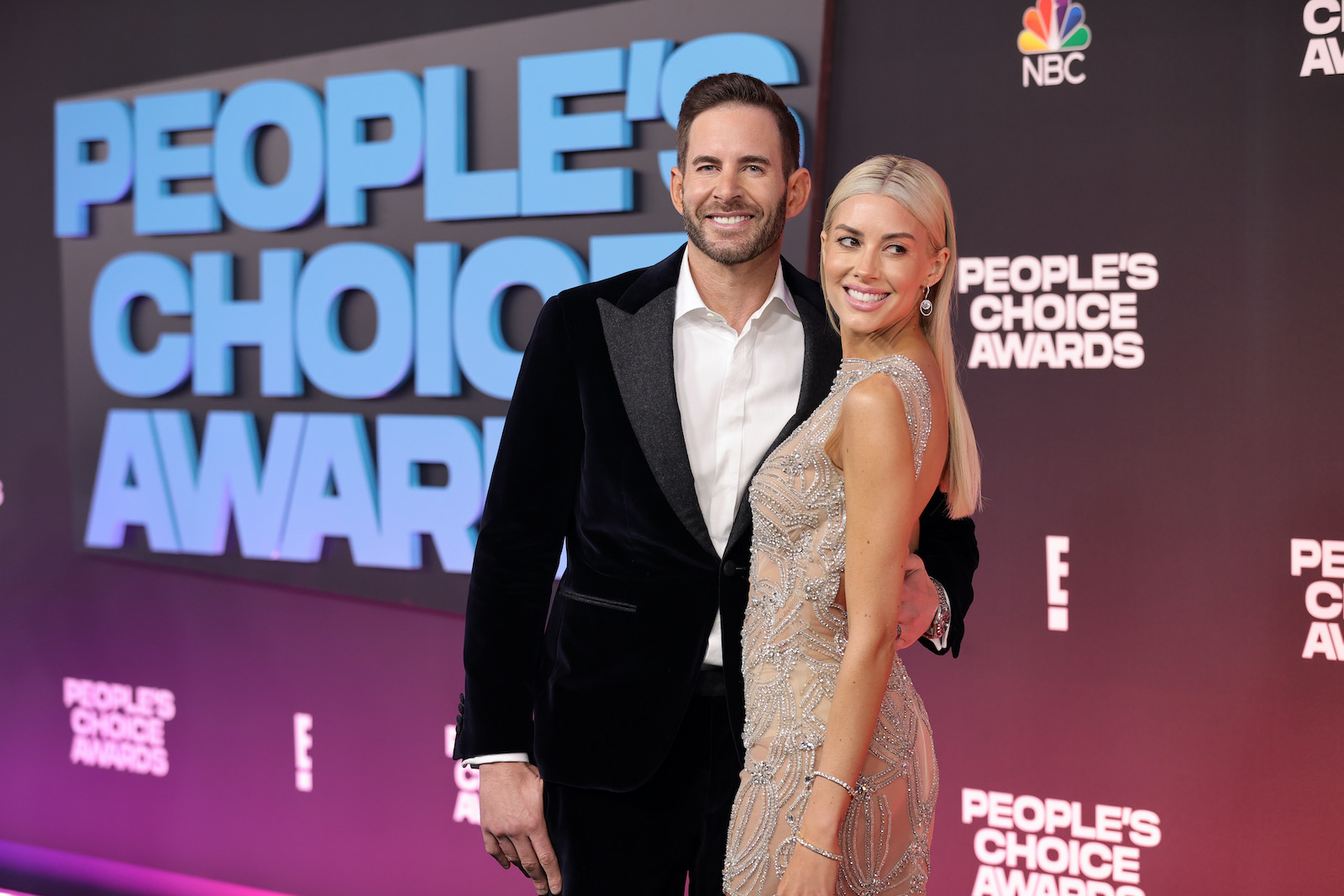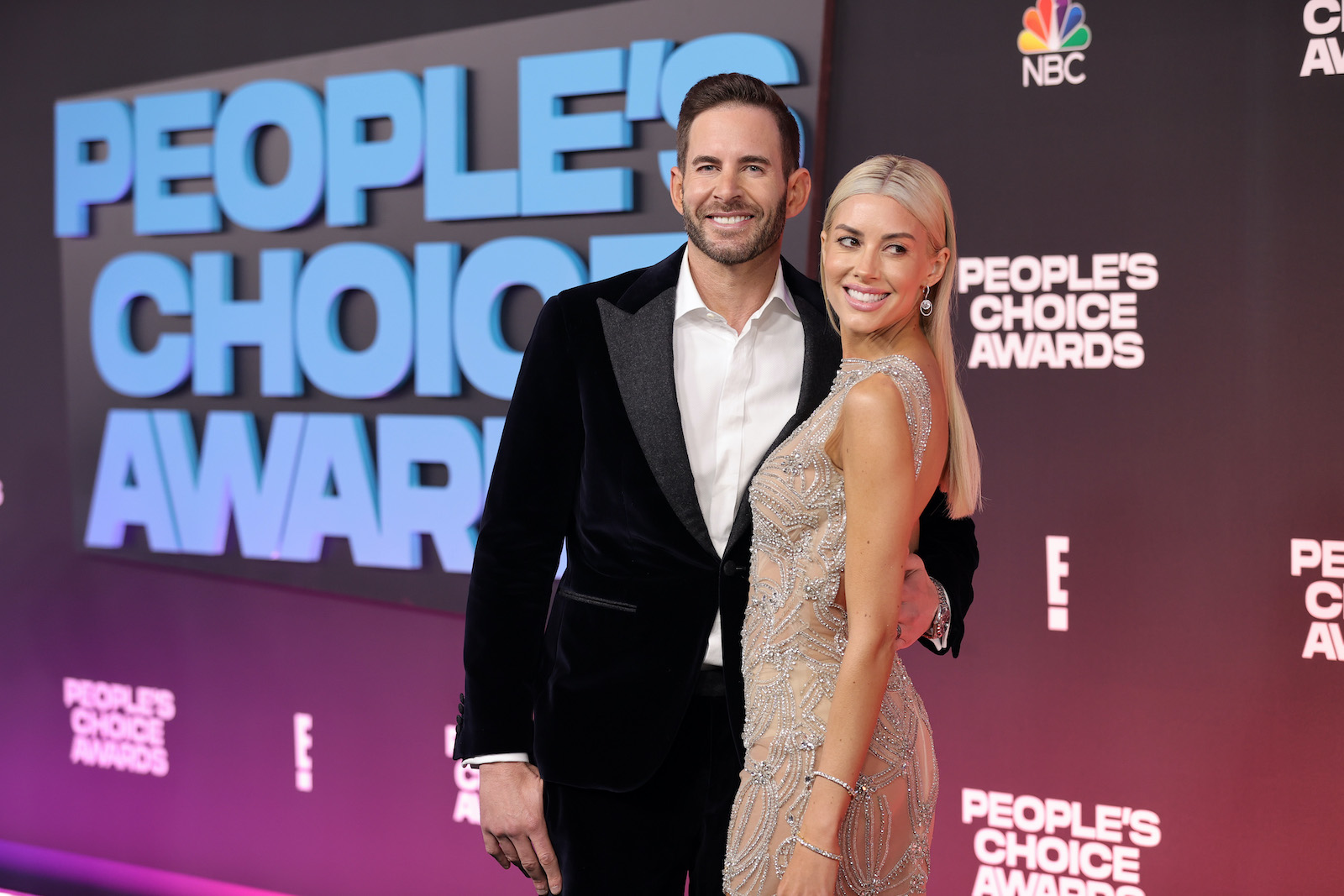 Adding, "I think people get to see more into our real relationship and get to see a different side of Tarek that they don't get to see on HGTV," she said. "We obviously have our opinions about things and I'm like, 'You don't need to be involved with this,' but he's obviously going to support me 100% no matter what."
El Moussa told Showbiz Cheat Sheet Selling Sunset viewers will possibly see more of him next season, especially now that he and Young are married. "You might see a little bit more," he said. "I'm not quite sure because I'm so busy filming my show. But every now and then I might make a little pop in."
He was in the middle of the drama during the 'Selling Sunset' Season 4 finale
El Moussa got an eyeful during the last episode of Selling Sunset Season 4. He attended a party with Young who became annoyed with Christine Quinn who arrived late and then ignored Young when she finally tried to sit down with her to talk.
"I actually left and decided to come back because I knew she was going to show up in about 10 minutes," she told ET. "But I was already an hour past when I was supposed to leave. And they're like, 'She's coming in 10 minutes,' and I said, 'OK. You know what? I just want to talk to her before I leave on this vacation.' And she showed up and she brushed me off."
"She disregarded the fact that we were all waiting for her, I was waiting for her specifically," she added. "She completely brushed me off and she's like, 'I'm good. I'm good.' And I'm like, 'If you're good, I'm good, too.' She wanted to mend a friendship with me, and the relationship. She showed me she didn't care. So I'm good. I'm going on my vacation with my future husband, at the time, and so a lot had led up to that frustration. It wasn't like I just had a freak-out and left."
What parts of the couple's wedding will be shown on Season 5?
Young and El Moussa's wedding was featured during an HGTV special, Tarek & Heather the Big I Do. And while the series covered everything from the engagement to the "I do's," Young told Showbiz Cheat Sheet some aspects will hopefully be shown on Selling Sunset Season 5.
"You get to see my bridal shower in season 5," she said. "And you see other little moments of me talking about the wedding and little moments of the wedding," she said. "I'm not quite sure what made it and what didn't? I haven't seen any of season 5. There is a shopping scene of me and Chrishell [Stause] where we're shopping for something special for Tarek. And I'm not sure I don't know what makes it and what doesn't."