Tarek El Moussa Shares the Pic When He Pops the Question to Heather Rae Young
'Flip or Flop' star Tarek El Moussa posts the moment he asks Heather Rae Young to marry him.
Flip or Flop co-host Tarek El Moussa and Selling Sunset star Heather Rae Young are headed to the altar. Recently announcing their engagement, El Moussa recently took to Instagram to show his followers the magic moment of when he proposed.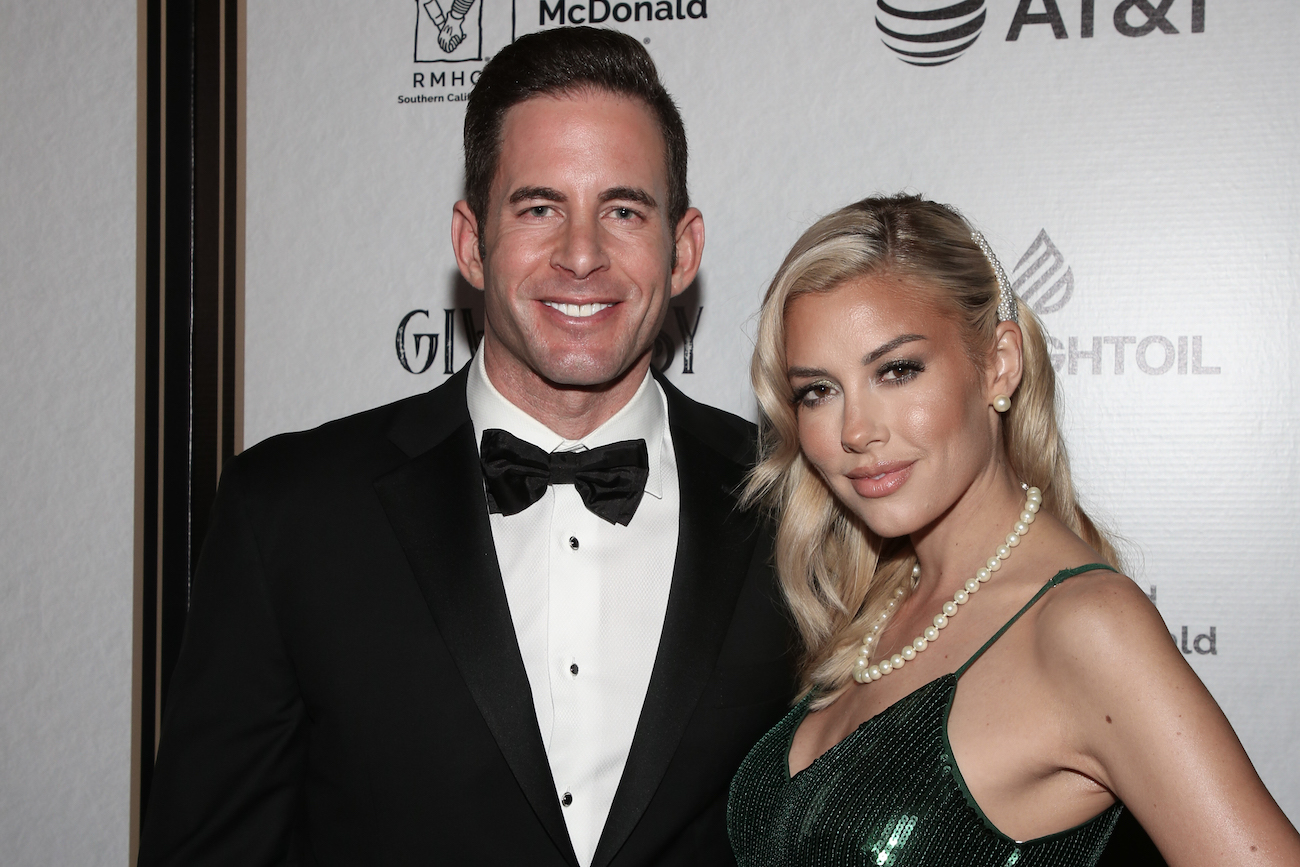 Heather Rae Young dropped more than hints
While the couple quarantined together amid the coronavirus crisis, Young was clearly ready to take the next step with El Moussa.
"I can't wait to marry Tarek El Moussa – I can't wait to be engaged to him," she told E! News in May 2020. "It's something that when we talk about it, it's real. I know that it's going to happen, but I don't like to push either and I don't like to bring it up all the time … [or] put pressure because he knows I'm 100% the one, but I think it'll happen. Hopefully sooner than later, but I just don't know when."
During lockdown, Young stays busy keeping house and spending quality time with El Moussa's two children, Taylor and Brayden, from his previous marriage to Christina Anstead.
"For me, I've been really busy with the kids. I'm cleaning a lot more … cooking a lot more," Young shared. "I'm going out for walks … taking the kids on little bike rides so my shift has kind of been toward being a stay-at-home wife and step-mom and Tarek is still working a lot more than I am." 
'Selling Sunset' star celebrates on Instagram
Young is sharing her joy on social media and is positively ecstatic over their upcoming nuptials.
"When we took this picture Little did I know the next day you would get down on one knee and ask me to be your wife!" Young wrote on Instagram following El Moussa's proposal. "I promise details of the whole engagement and weekend are coming SOON and pictures of my insanely gorgeous ring 💍💍."
Another photo posted by Young shows El Moussa putting the engagement ring on her finger after popping the question, along with a caption that got straight to the point.
"The Future Mrs. Tarek El Moussa!!!! she wrote.
Tarek El Moussa proposes
Also consistent in sharing updates on social media, El Moussa posted the pic of himself getting into proposal position to pop the question to Young.
"This is the exact moment I got down on one knee and asked @heatherraeyoung to be my wife!" he captioned the beach photo on Instagram. "You just never know where life is going to take you. If you told me 13 months ago I would be engaged today I would have called you crazy."

The HGTV star hadn't expected to tie the knot again so soon, but is undeniably thrilled with the turn of events in his life.
"You just can't predict what's going to happen. One moment you are sitting there and the next your life is completely different," El Moussa wrote, adding praise for his fiancé's bond with his children. "The second I saw @heatherraeyoung I knew my life would never be the same. She's not only become my best friend but she's also incredible to Tay and Bray."
The reality star concluded his post with a teaser for his followers:
"Now…who wants to see the RING??:)"