Tawny Kitaen Revealed She Dated Harvey Weinstein in 1 of Her Final Interviews Ever
In one of her last interviews ever, actor Tawny Kitaen said she dated disgraced filmmaker, Harvey Weinstein, sharing that while he was a gentleman, she was relieved the relationship never went any further.
Kitaen was also in the middle of writing a book about her life story. She feared someone else would write about her based on "sound clips that aren't true." Only weeks before her death, Kitaen talked at length on the Behind the Velvet Rope with David Yontef, which is when she mused about everything from Sharon Osbourne and Whitesnake to getting involved in Botched, plus her romance with Jerry Seinfeld. But the relationship she had with Weinstein was something not many people knew and she planned to write about it someday.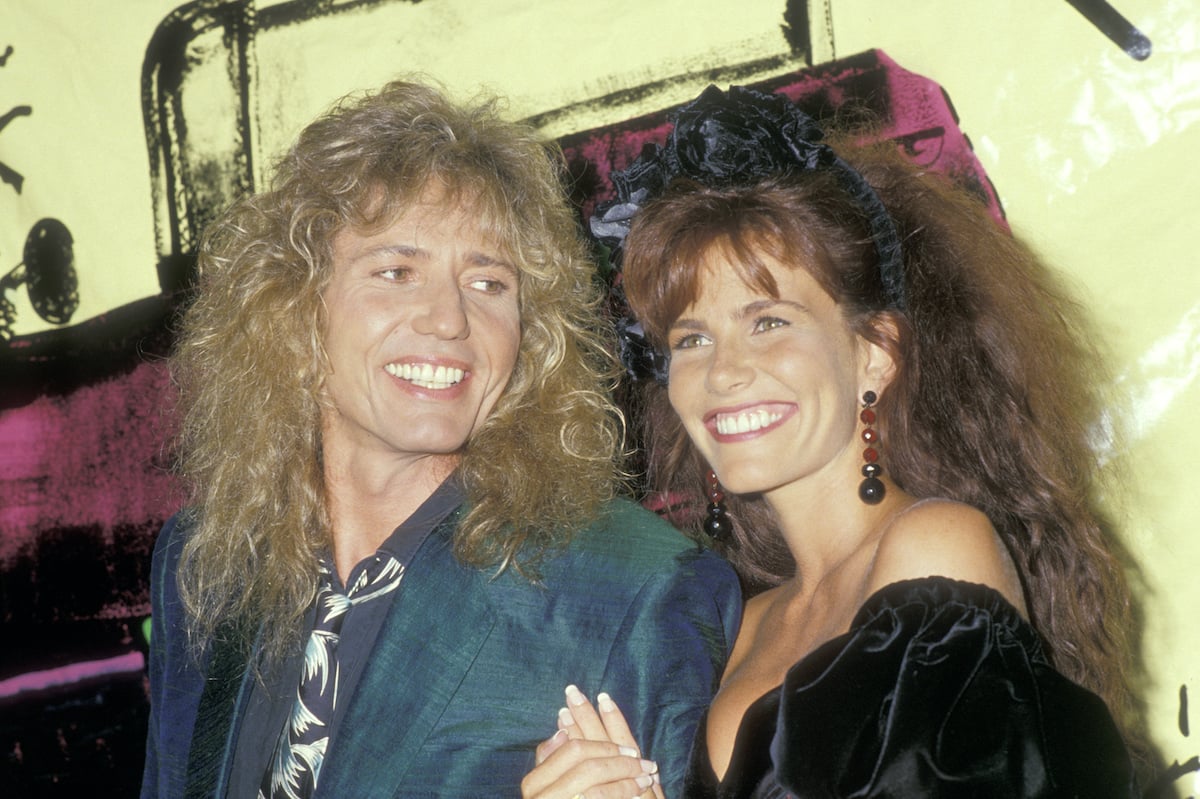 Tawny Kitaen shares what it was like to date Harvey Weinstein
Kitaen was saving the Weinstein story for her book but decided to share her experience on the podcast. "OK, I'll tell you this," she said. "I was saving it for my book, but I'll give you a bit of this. So there was a guy who was chasing after me. Really wanted to date me and was very persistent. And I dated him for a little while and nothing ever happened. He was a complete gentleman, went out to dinner every night. He would drop me off at my house."
"I got pneumonia," she continued. Adding, "I had to go to Cedar Sinai for a week. I loved the escargot from Wolfgang Puck's. So every night this guy would go to Wolfgang Puck's and pick up escargot and deliver it to me and sit with me in my room and chat. And it was Harvey Weinstein."
RELATED: 'Law & Order: SVU' Star Mariska Hargitay Responds to Harvey Weinstein Guilty Verdict
Weinstein, who was convicted of sexual assault against several women, was a perfect gentleman when he was with her, Kitaen said. "With me, he was," Kitaen recalled.
"He didn't treat me in that horrific way," she said. "And I'm sure that there are other girls that he wanted to have serious relationships [with] that he didn't treat like that. And so I didn't experience that other side of him. I never even saw it. So imagine my shock. When I heard that this was his M.O. with girls and not having that experience with him. I was completely blown away, completely blown away and disgusted."
Podcast host David Yontef recalls Tawny Kitaen being full of life
Kitaen died on May 7 at age 59. The cause of death has not been determined but fans were shocked and it took host David Yontef by surprise. "Just two weeks ago, I had the pleasure of sitting down with Tawny Kitaen in what I am only to assume is one of her last interviews ever. Tawny was full of life, generous pleasant," Yontef shared with Showbiz Cheat Sheet ahead of the Kitaen podcast interview release.
RELATED: Tom Hanks Movies He Liked Making the Most
"We talked for almost two hours," he continued. "She followed up afterward in a series of texts. [And] she asked me to hopefully connect with her daughter in New York who was close by to where I live." Yontef said he could see how Kitaen also "lit up when she talked about her children, she was just so pleasant."
The Tawny Kitaen interview on the Behind the Velvet Rope with David Yontef starts streaming on Tuesday, May 11.