'Taxi': Tony Danza Isn't 'Proud' of How He Provoked Andy Kaufman on Set
Tony Danza and Andy Kaufman starred on Taxi for four seasons. But Danza's first impression of Kaufman led him to do something on set he isn't proud of.
Tony Danza and Andy Kaufman worked together on Taxi for four seasons. But the TV stars didn't always see eye-to-eye. Kaufman's unique style irked Danza early on, and he isn't proud of how he tried to provoke the eclectic comic on set.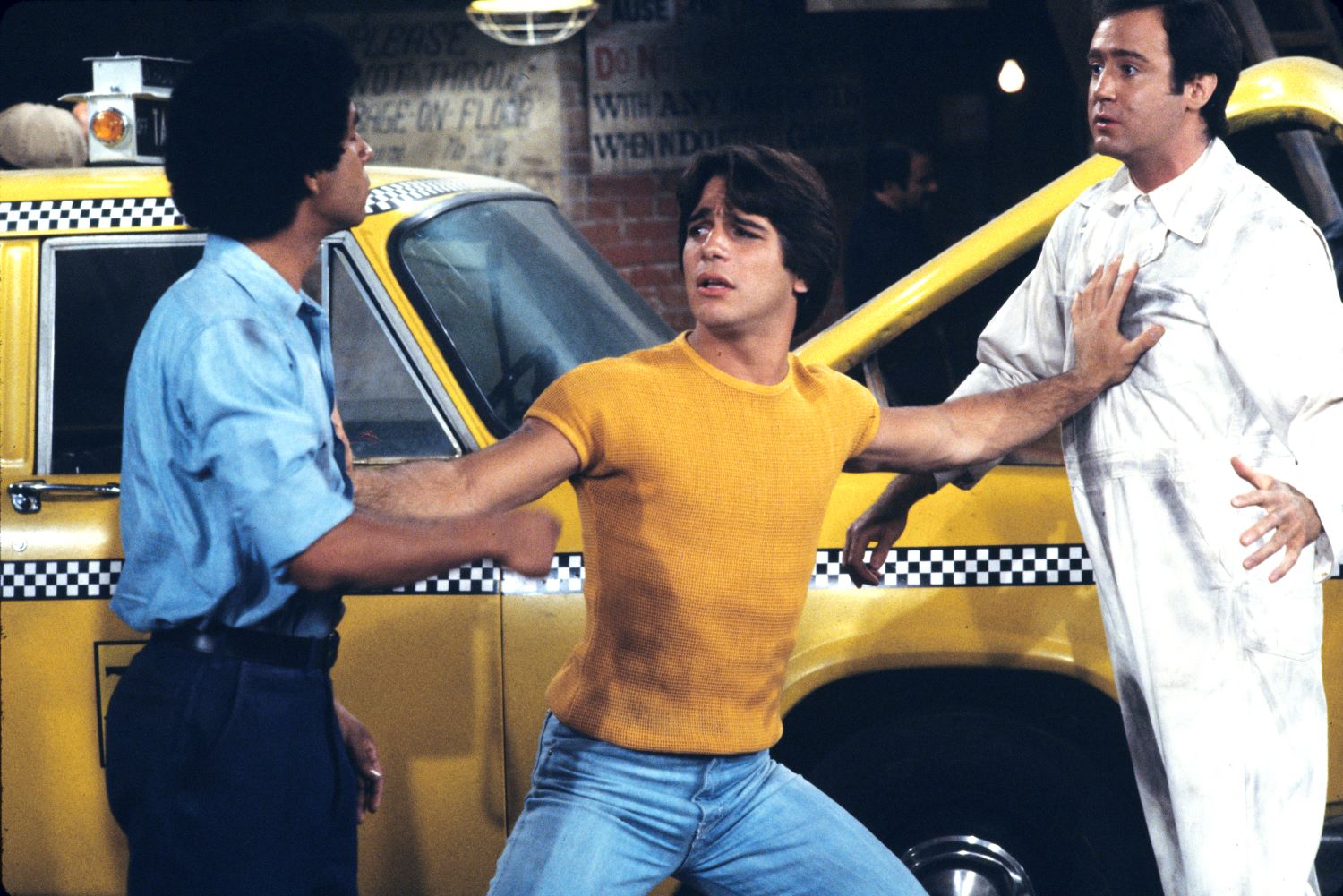 'Taxi' launched Tony Danza's acting career
Taxi was one of Danza's first major acting roles. His boxing background landed him the part of Tony Banta, a boxer who drives a cab while trying to salvage his career.  
Danza appeared on Taxi for all five seasons, from 1978 to 1983. His performance on the sitcom earned him a Golden Globe nomination for Best Supporting Actor. After Taxi, Danza went on to  play Tony Micelli on Who's the Boss?, opposite Alyssa Milano and Judith Light.
The Brooklyn-native has since been on several popular TV shows. He's been featured on episodes of All My Children, Broad City, and The Good Cop.
'Taxi' was also Andy Kaufman's first recurring TV role
Taxi featured several notable stars, including Danny DeVito, Carol Kane, and Judd Hirsch. But none was as intriguing and fascinating as Kaufman. After seeing the comedian's Foreign Man bit — which he performed at comedy clubs and on Saturday Night Live — Taxi showrunners created Latka Gravas's role and asked Kaufman to star on the show.
Kaufman was initially reluctant to work on the sitcom, but his manager, George Shapiro, convinced him it was a good career move. In the first season of Taxi, Latka was just a foreign mechanic who often spoke in his garbled language. But Kaufman grew tired of the bits. So writers gave his character a multiple personality disorder, allowing the actor to explore and create other styles and accents. 
For his performance on Taxi, Kaufman was nominated for two Golden Globes for Best Supporting Actor — one in 1979 and the other in 1981.
Tony Danza regrets provoking Andy Kaufman on set
When Danza started working with Kaufman on Taxi, he wasn't familiar with the comedian's eclectic style. And an interview with the Television Academy Foundation, he noted that his first impression of Kaufman wasn't the best.
"At first, I didn't get along with Andy," Danza revealed. "I was a team player, and this guy's meditating in his car — He doesn't come to rehearsal."
Danza said that Kaufman had a stand-in that would attend rehearsals all week. And when the actor would make it to the final run-through, he never missed a line. This behavior irked Danza, who couldn't understand why the crew was so accommodating to Kaufman. "I thought he was disruptive, and I didn't understand why they catered to him." 
To bring his issues with Kaufman to the forefront, Danza decided to mess with him on set. During a rehearsal, Danza picked up a fire extinguisher and emptied it on Kaufman.
"I'll tell you something I did I'm not proud of," Danza recalled. "But I was trying to provoke him
so that we could get it out in the open and say, 'What you're doing is disruptive' — and by the way, I was just being an idiot."
"I took a fire extinguisher, it was just a water fire extinguisher, so it wasn't like chemicals, and I shot him with it," he continued. "And I figured he'd get mad. And he just stood there, and I emptied it.  Then I was so frustrated because he didn't do anything."
Soon after, Danza apologized to Kaufman. And after seeing the comedian in his element at one of his shows, Danza realized how talented he was. The two ended up becoming good friends, with Danza serving as a referee in Kaufmans' wrestling matches.