Taye Diggs Almost Didn't Get The Part in 'How Stella Got Her Groove Back' – Who Else Wanted the Role?
Taye Diggs may be a leading man in Hollywood now but that wasn't always the case. The actor struggled to transition from the stage to movies. It wasn't until starring in How Stella Got Her Groove Back alongside Angela Bassett that he became a household name. But Diggs had to compete with other top contenders, including a childhood friend of his who soon became one of the most notable male models in the world: Tyson Beckford.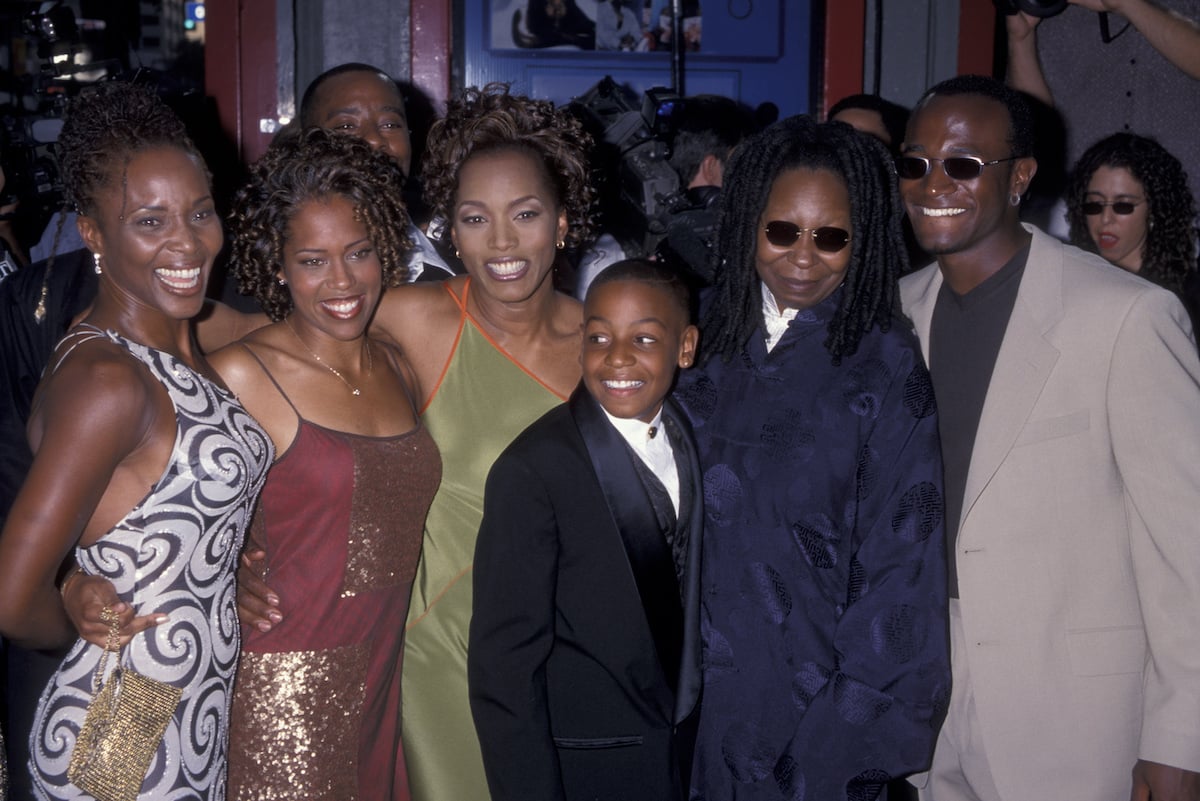 Tyson Beckford wanted the role in 'How Stella Got Her Groove Back'
After graduating from high school, Beckford knew he wanted to be a star but was unsure which entertainment avenue he wanted to take. Initially, he was part of a breakdancing crew.
"My mom was insistent that I go to college but I had a separate plan to do the entertainment thing, you know acting and I could rap a little bit and back then I could dance because I grew up doing breakdancing so, in those times when you went back to the Bronx, everyone was talking about, 'Yo they are doing a movie, Crush Groove' – so it was just exciting at that time," he tells Vlad TV in a recent interview. "For me, I just wanted to be in that limelight because I noticed that the gangster s— wasn't going to last long."
Related: Tyson Beckford Tells Story About His Past as a 'Model Gangster'
Simultaneously, his close friend Diggs was also trying out his luck as an actor. The two grew up together in New York and competed in talent shows and theatre productions together. Ironically, they'd both go after the same film role later on.
"Me and Ty (Diggs) also went in on Stella's Gotta Get Her Groove Back so that was very big back then so he got the role and he really did it big back then so I was proud of him and sometimes when we see each other, we still talk about it," he gushes. 
The role became Taye Diggs' breakout role as a movie star
How Stella Got Her Groove Back was released in 1998 and starred Diggs as Winston, a 20-year-old Jamaican native who captures the heart of Stella (Bassett), a 40-year-old American businesswoman on vacation. Throughout the film, Winston helps Stella reclaim her life and her sexy while trying to suppress her feelings for someone 20 years her junior.
Related: 'The Best Man' Was Released 20 Years Ago and Exceeded Expectations
The film became Diggs' movie debut. He'd previously been a star on the New York City Broadway scene, in productions including RENT. Stella grossed nearly $40 million at the box office, opening at No. 2. Critics had mixed reviews of the film. But, audiences loved the Terry McMillian film adaptation of her popular novel of the same name. It was a semi-autobiographical account of McMillian falling in love with a younger suitor. 
Variety praised Digg's performance in the film, noting in a 1998 review: "In his feature film debut, Diggs is appropriately alluring and steady as Stella's young lover."
Diggs went on to star as a lead in other popular films, including The Best Man, The Wood, Brown Sugar, and more.