Taylor Hawkins Thought It Was Weird Liking Nirvana Because Dave Grohl Was in the Band
Taylor Hawkins thought it was weird liking Nirvana because Dave Grohl was in the band. Then, his son started liking the grunge band.
Taylor Hawkins was a huge Nirvana fan, so becoming bandmates with Dave Grohl in Foo Fighters was intimidating. When Hawkins joined the band, he began to think it was weird to like Nirvana and their music because Grohl was once in the band. The topic was off-limits.
Thankfully, that weirdness rubbed off. Hawkins later enjoyed Nirvana with his son.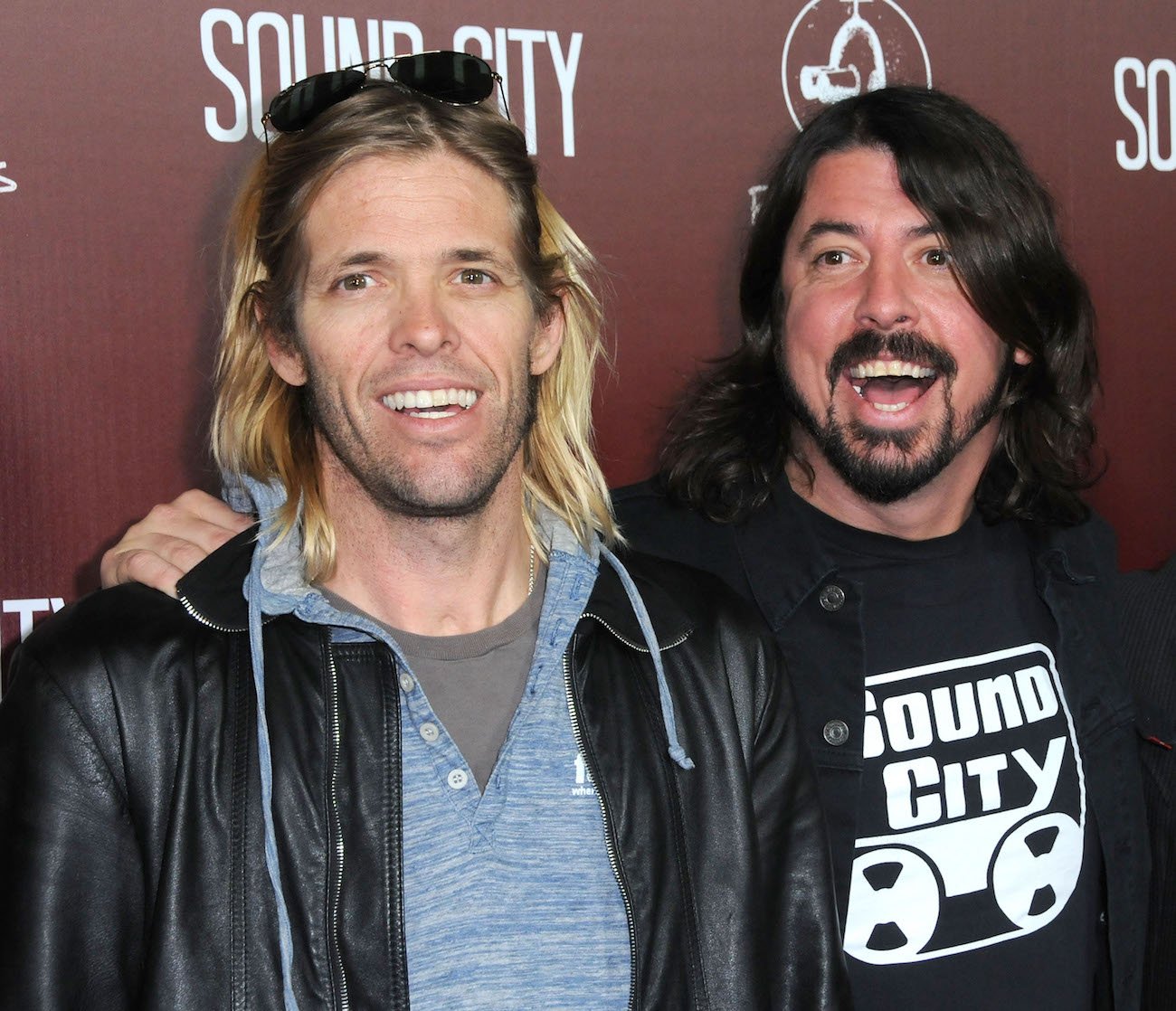 Taylor Hawkins thought it was weird liking Nirvana because his Foo Fighters bandmate, Dave Grohl, was in the band
In 2021, Hawkins spoke to Rolling Stone about Grohl's first band, Nirvana. He said his son is a fan, but he felt weird liking the famous grunge band because his bandmate was a part of it.
"My son loves Nirvana now," Hawkins said. "I didn't ever see Nirvana. I'm so f***ing bummed. I texted Dave. He didn't text me back, of course. But I said, like, 'Now I can love Nirvana again. I couldn't because you were in the band and that's weird.'
"It's like watching your parents have sex. You know what I mean? 'That's your life. I'm not going to talk about your life before I knew you.' It's kind of weird. I mean, he knows I respect that. I do think they were the Beatles of alternative rock, without a doubt. And now I can watch those videos with my son and we can be like, 'God, they were so f***ing badass.'"
The drummer said watching Nirvana's video for 'Smells Like Teen Spirit' was like watching The Beatles play on 'The Ed Sullivan Show'
In an interview on Matt Wilkinson's Beats 1 Radio show (per NME), Hawkins compared watching Nirvana's music video for "Smells Like Teen Spirit" to watching The Beatles on The Ed Sullivan Show. It was a profound moment.
"We sat there and waited on MTV, like you used to do back in the day and watch videos…here it is! I was just like 'F***!' It was literally that same moment that all those kids in America had when The Beatles played on Ed Sullivan," Hawkins said.
"Like literally, I remember where I was and the colour of the light outside changed…I don't know if they knew what they were doing when they made 'Nevermind' but they made a perfect, pristine and yet still reckless and amazing record.
"And then, their answer to that was to make an even less pristine and even more guttural thing. But the guy [Kurt] just couldn't help but write perfectly beautiful, amazing melodies, haunting lyrics and the band was pretty good too!"
Hawkins loved Nirvana and was intimidated when he met Grohl
Since Hawkins was a huge Nirvana fan, he was intimidated meeting Grohl. He told the Guardian all about it during an interview in 2005.
"Nirvana were my favourite band in the world at that time," Hawkins said, "and I was convinced Dave would think I was a dork. But he came up and introduced himself to me, and was really complimentary, just a really nice cat.
"Everybody tells us we're like brothers, but we're actually very different – but we had a similar energy, not to sound like a f***ing hippy."
The way Grohl explains it, Hawkins had no reason to be intimidated. He once said Hawkins came into this life like an F5 tornado. When Foo Fighters needed a drummer, Grohl knew who he wanted to get. He didn't care about Hawkins' skills. All Grohl knew was that he wanted to travel the world with him.
"Taylor and I are like brothers," Grohl said. "The two of us are best friends. You only find so many best friends in a lifetime. Taylor and I wound up being separated at birth."
Now, Grohl has lost a bandmate in Nirvana and Foo Fighters.