Celebrity / Movies / Net worth
Taylor Lautner Has an Enormous Net Worth Thanks To the 'Twilight' Movies
Taylor Lautner never has to work another day in his life after starring as Jacob Black in the Twilight films. But what is the actor's net worth today?
With the arrival of Stephenie Meyer's latest book in the Twilight Saga, "Midnight Sun", more fans than ever have Taylor Lautner on the brain. Lautner played werewolf, Jacob Black in Twilight and its subsequent sequels, New Moon, Eclipse, Breaking Dawn – Part 1, and Breaking Dawn – Part 2. The films made Lautner and his fellow co-stars, Kristen Stewart and Robert Pattinson, household names. The movies also made Lautner an exorbitant amount of money. But just what is the actor's net worth today?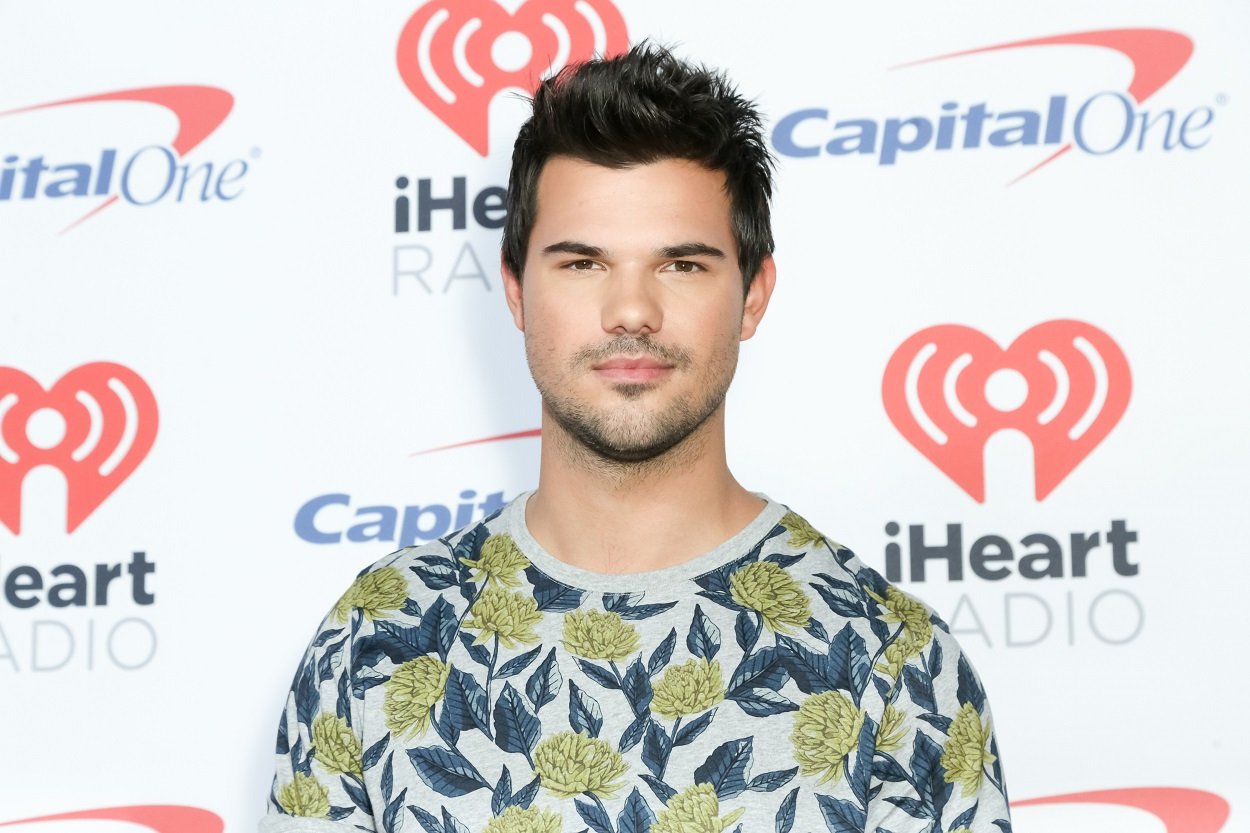 Prior to being cast in Twilight, Lautner padded his resume with a few TV shows and movies. His most notable role prior to Jacob was Sharkboy in The Adventures of Sharkboy and Lavagirl. When he auditioned for Jacob, Stewart (who had already been cast as Bella Swan) advocated for him and Pattinson to get chosen because she felt an instant connection with them and enjoyed watching them work.
Taylor Lautner was almost recast in the 'Twilight' films
Of course, Lautner really started increasing his net worth in the last four Twilight Saga films. But, Lautner almost didn't get the opportunity to play Jacob past the first film. The powers that be were seriously considering recasting the role of Jacob because of the significant physical changes that the character went through. But, rather than lose out on the role, Lautner decided to do months of extensive weight training in order to put on the necessary muscle for the part.
Fans were certainly impressed by Lautner's dedication and his willingness to train so hard to keep his part. But fans weren't the only ones who were impressed by Lautner's commitment. MTV reported that Stewart spoke out in a Summit interview about her fellow castmate and how committed he was to keeping his part.
Kristen Stewart on her co-star's physical transformation
"He's stepped up in a way — out of anyone that has anything to do with this movie — it's the most impressive transformation," Stewart shared about her co-star, Lautner. "Which is funny, because he's supposed to undergo a transformation in the movie anyway. But he did it in his real life, and it's so cool to see that. And to be part of it a little bit too, just to be around it — he's growing into a really good guy. And he's really good in the movie. He's so strong," the Twilight star revealed.
What did Lautner do post 'Twilight'?
After Lautner secured his role in the subsequent Twilight films, he developed an incredible fan base. Thanks to his popularity, he was able to secure extremely high salaries for films like Abduction. However, when Lautner's post-Twilight projects didn't perform exceptionally well in the box office, he wasn't able to continue securing such enormous salaries. Still, the Scream Queens actor continued working on projects until 2016. Since then, he seems to be enjoying life outside the spotlight.
What is Lautner's net worth in 2020?
But, even though Lautner hasn't been acting in recent years, his enormous net worth means he never has to work another day in his life. According to Celebrity Net Worth, Lautner is currently worth a whopping $40 million, with the majority of that being amassed for his involvement in the Twilight franchise. Only time will tell if Lautner will consent to reprise his role in the franchise should Midnight Sun become a film. But, it's clear that he certainly doesn't need the money.