Taylor Momsen Revealed She Didn't Open a Laptop for 8 Years
Having grown up in the entertainment industry, Taylor Momsen is no stranger to life in the spotlight. Starring in classic films like How the Grinch Stole Christmas and hit shows like Gossip Girl, Momsen earned celebrity status at a young age. Today, however, she is best known for the music that she makes with her band, The Pretty Reckless. And even though the rock band is successful, it's been ages since Momsen has been featured in the tabloids for her personal life. Instead, the "Follow Me Down" singer leads a notoriously private life. In fact, she has further distanced herself from the media by limiting her access to it. The songwriter even managed to avoid opening a laptop for eight whole years.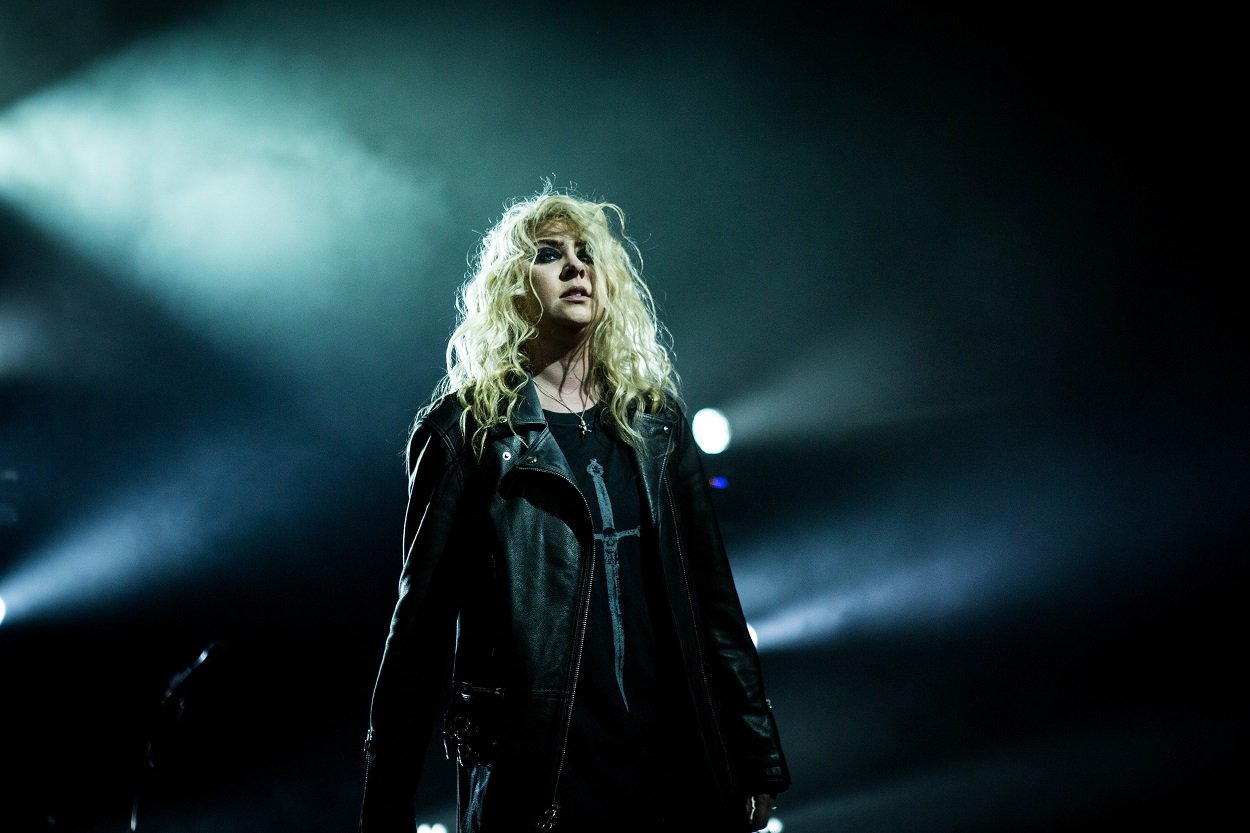 Thanks to the coronavirus (COVID-19) pandemic, Momsen had to forgo her aversion to using the computer. As she was quarantined, she had to conduct some of her interviews on the popular platform, Zoom. But even in quarantine, Momsen's usage of a computer was pretty sparing. In an interview with NYLON, the Gossip Girl alum confessed that going ages without using her computer, naturally, didn't make her the most digitally savvy person. "I'm so technologically challenged that I'm impressed I did this," she revealed.
Taylor Momsen didn't use a laptop for ages
In her interview, Momsen also revealed that prior to 2020, she hadn't even opened a laptop for eight years. But why did the songwriter make such a bold and unusual choice? According to "My Medicine" singer, distancing herself from the fame side of her career was the healthiest choice for her. By limiting the amount of access she had to press and the media, she was able to have more control over her personal narrative. "I just think it's unhealthy, especially when you do so many interviews back to back and you inevitably start to repeat yourself," Momsen revealed. "I don't necessarily want to read everyone's take on my personal story all the time."
Momsen has also put physical distance between herself and the fame that she accrued at a young age. Rather than planting roots in Los Angeles, the Mecca of the entertainment industry, Momsen splits her time between New York and Maine. According to the former actor, she lives "in the middle of fu*king nowhere" and thus maintains a sense of peace and privacy. Though interest in her personal life certainly is a side effect of her success, Momsen doesn't indulge the fame side of her career.
Why the 'Gossip Girl' alum has no interest in fame
I keep myself out of that side of things as much as possible," Momsen shared. "To me, fame and success are two very different things. I think that people confuse them a lot. Fame, to me, is something that you have to always kick over your shoulder. It's a necessary evil, but fame does not equal success. Success is creating something that you are genuinely proud of, and whether it's commercially successful or not does not equal success either. Success, to me, is simply when I make something that I love, and I'm proud of. I can sit at home by myself and go, 'I'm proud of that. I feel good about myself.'" While Momsen may have lost out on playing the starring role of Hannah Montana in her youth, it's clear that in her adult life, she's found a way to have the "best of both worlds."