Taylor Nolan Apologized for Her Offensive Tweets but Many 'Bachelor' Fans Want Her to 'Try Again'
Bachelor Nation has been riddled with drama for the last few weeks, but now it's Taylor Nolan who is at the center of the conversation. Nolan, who competed on Nick Viall's season of The Bachelor, is a psychotherapist and a sexologist. She also frequently speaks out about lots of happenings in the Bachelor world. Most recently, Nolan has been throwing her support behind Rachel Lindsay, calling out the racism in Bachelor Nation, and organizing to get Chris Harrison removed from the franchise. Now, however, Nolan's old tweets have landed her in hot water.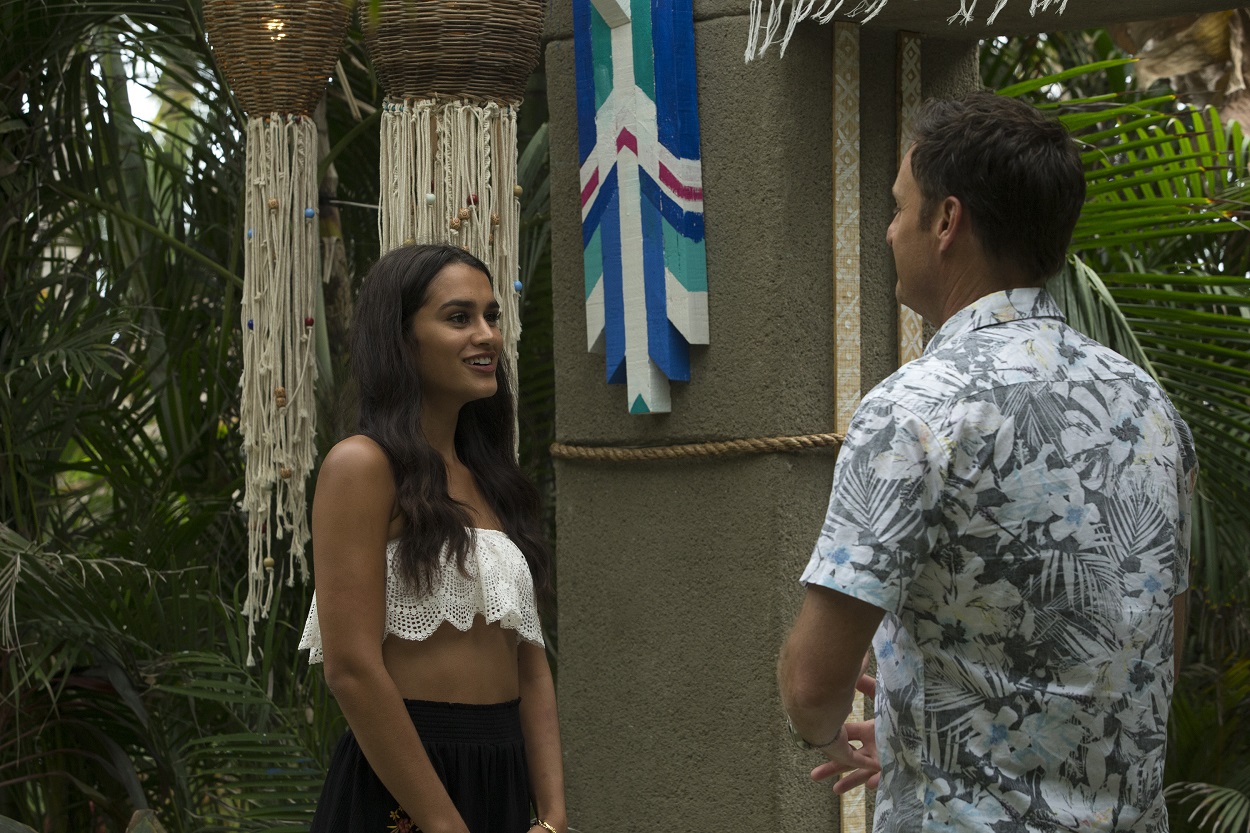 Taylor Nolan's old tweets were recently exposed on Reddit
On February 28, 2021, Nolan's old tweets were exposed on Reddit, some of which dated back to 2010. The tweets managed to offend a great number of people and were tagged for being racist, ableist, fatphobic, homophobic, and more. Nolan also utilized the r-word, made offensive jokes about sexual assault, shamed survivors, and even suggested suicide as "treatment" for those diagnosed with a personality disorder.
Naturally, fans were deeply offended by Nolan's tweets, particularly since she had been so vocal about calling out others and holding people accountable for their past actions. Nolan has since addressed the tweets by way of videos and a written statement and has plans to further address them in an upcoming podcast episode.
'The Bachelor' alum apologized for her offensive remarks
"I didn't need anyone to call those things out to me to know they were wrong, I've been doing that work on my own for the last ten years and its the same work I do today and the same work I will continue doing for the rest of my life," Nolan wrote in part if a longer statement addressing her tweets. "To my fellow BIPOC community and the other folks who I harmed in those tweets, I see you, I hope you see me, we are in this together and I'm sorry I didn't always stand with you. I'm sorry I centered my whiteness and the whiteness around me. I'm sorry I wasn't better then, but I am here now and will always be."
RELATED: 'The Bachelor': A Fan Had a Genius Idea About Who Could Replace Chris Harrison
Related post url: 
Though Nolan has apologized, many in the Bachelor world feel that her apologies leave a lot to be desired. Tons of people feel that Nolan failed to take true accountability for the tweets and instead made herself out to be a victim. Others feel that she offered far too many excuses in her apology for it to come across as genuine. Some people feel that Nolan's apology lacked specificity and she didn't specifically address the various ways she'd erred.
Some 'Bachelor' fans on Instagram find Nolan's apology deeply problematic
"An apology should not include excuses and should be directed to all who you offended through your past remarks," one Instagram user wrote in the comments of Nolan's apology video. "Imagine centering yourself after hurting so many groups of people. It might've been 2011 but TODAY you are centering yourself," another person penned.
"'I knew the tweets were there. No one called me out.' Okay so maybe I missed it, but when did you address these tweets previously?" another person questioned Nolan. "And if no one called you out, why are you now suddenly addressing them even though you said you knew they were there and haven't addressed them before?"
Will the therapist issue a better apology?
Other fans of The Bachelor felt that Nolan's first attempt at an apology was so bad that she should simply have another pass at it. "Might want to delete and try a second apology, just sayin'," one person advised Nolan after reading her apology. "Girl if I were you I would take this apology down and try again! Omg," another person added. "I'm sad to say I don't think this helped you much…" yet another person declared.
Only time will tell if Nolan will eventually issue another apology for her tweets that people will find more acceptable. Considering how many people she managed to offend in her old tweets, it may be in her best interest that she takes another pass at expressing her remorse.