Taylor Swift Addresses Kanye West Phone Call Leak: Throws a Little Shade, Then Focuses on What's Important
Taylor Swift had a little something to say about the Kanye West phone call leak, calling him out but also calling fans to action.
Taylor Swift finally broke her silence about the full phone call recording with Kanye West that leaked online and told a totally different story from the edited version everyone had already heard. Swift's comment about it was brief, but she got in an adequate dig, and once she had everyone's attention, she shifted the focus to asking for help with coronavirus (COVID-19) relief.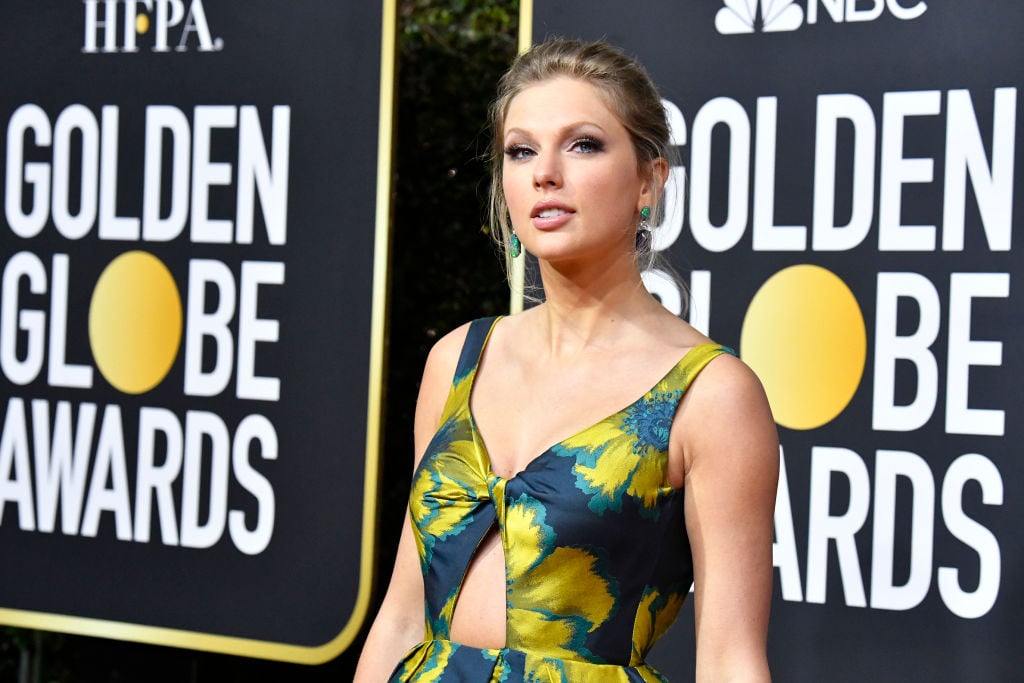 Swift and West's phone call leaked
The full Swift and West phone call leaked online, giving more context around the conversation they had about his song "Famous." When the edited call first landed online, it sounded like Swift gave her approval for the song lyrics that he discussed with her, but the full call didn't quite play out the same way.
The transcript for the 25-minute phone call provides the context as West didn't read her the "I made that b*tch famous" line at all. Swift told him, "I thought it was going to be like, 'That stupid, dumb b*tch', but it's not."
When he told her he considered the line, "I made her famous," she responded, "Well, what am I going to do about it?"
Swift responded and made a request
In response, Swift gave some subtle hints that she was happy that everyone finally got the full story — not with a full comment about the leak but rather by liking some Tumblr posts about it.
Now, she's letting everyone know how she feels about it, having a little playful fun and throwing quick shade before using her comment as an opportunity to drum up donations to organizations for relief aid during the pandemic. So clever.
In her Instagram Stories, she addressed the call first. "Instead of answering those who are asking how I feel about the video footage that leaked, proving that I was telling the truth the whole time about that call (you know, the one that was illegally recorded, that somebody edited and manipulated in order to frame me and put me, my family, and fans through hell for 4 years)…," she wrote.
Swift continued: "SWIPE UP to see what really matters," with a link to the COVID-19 Response Fund, coordinated by the World Health Organization, the United Nations Foundation, and the Swiss Philanthropy Foundation.
Swift wrote: "The World Health Organization and Feeding America are some of the organizations I've been donating to. If you have the ability to, please join me in donating during this crisis."
Kim Kardashian West reacted
Kim Kardashian West didn't comment on the leaked call either, but did give a hint at her thoughts on the matter, liking a Twitter post that spoke volumes. A Twitter user posted a pic of Kardashian West and wrote: "The video showed nothing new. We all knew that. I'm so confused right now."
Meanwhile, a Twitter movement to cancel West started, with comments including: "Wait so you're telling me that Taylor Swift was innocent all along and Kanye West is a piece of trash? #KanyeWestIsOverParty."