Is Taylor Swift's Age Why Her Relationship With Joe Alwyn Is Different?
Most people get wiser with age, and Taylor Swift seems to be one of them. After several very public relationships and breakups — most notably with Tom Hiddleston — she seems to be taking a much more mature approach to her love life. She's doing everything she can to keep her relationship with Joe Alwyn private.
Here's what you need to know about the couple, and how Taylor Swift's age may be a factor in making their relationship work.
Taylor Swift is keeping her relationship Joe Alwyn private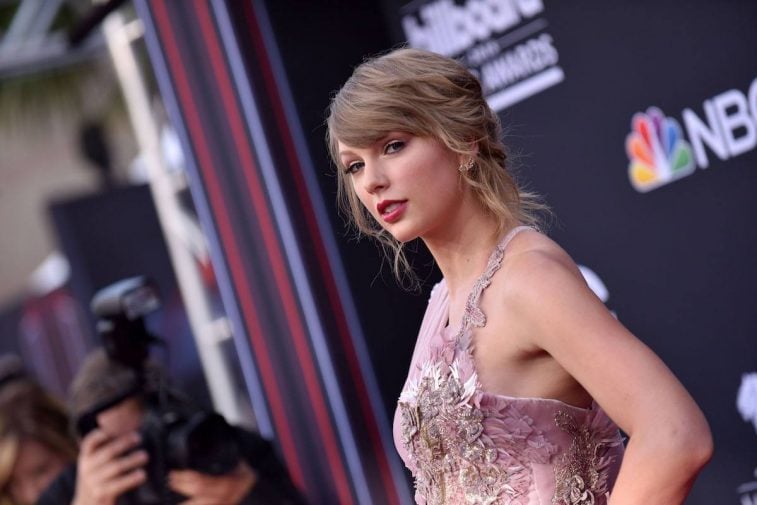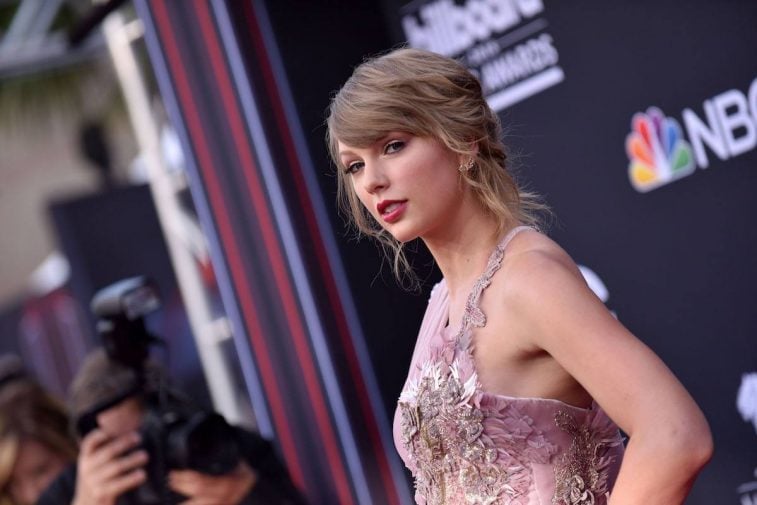 E! News reports that in contrast with two of her most recent celebrity relationships — with Tom Hiddleston and Calvin Harris, plus brief but highly publicized romances with Harry Styles and John Mayer — Taylor Swift is keeping her relationship with Joe Alwyn private. The publication reported mid-2017 that Swift was traveling back and forth between England, where Alwyn lives, and Nashville, her home base. And it was only recently that the couple even made a public outing where they were spotted holding hands.
The couple has traveled to New York together, but have kept the time they spend together as discreet as possible. That represents a departure from Swift's modus operandi. Vogue reports that "When it comes to real estate, pop culture references, or years-long feuds, subtlety, in other words, has apparently never been Swift's strong suit." A source told E! News at the time that Swift was strategic about her relationship with Alwyn.
"She got buried in media being on top of her life during the last relationship, so she tried everything in her power to not have that happen again," the source said. "She doesn't want the photos, the hysteria, the speculation. When she's ready, she'll talk about it. Don't expect this to play out like her other relationships. She's taking it seriously and keeping her private life separate."
Alwyn doesn't want to talk about the relationship, either
As E! News notes, Joe Alwyn talked to British Vogue about his relationship with Taylor Swift — but only after the couple had dated for almost two years, since the beginning of 2017. "I'm aware people want to know about that side of things," Alwyn told the publication. "I think we have been successfully very private and that has now sunk in for people. . . but I really prefer to talk about work."
When Swift travels to the United Kingdom, she reportedly goes by private jet or lands in a private airfield, skipping airport terminals, and having airline employees assist in checking her passport on the tarmac instead of going through customs. When she lands in the U.K., she gets driven to Alwyn's flat in a "fairly nondescript blacked-out car."
Us Weekly spoke to a source that said, "Joe has really showed her a different lifestyle and the value of privacy." The source also added, "Taylor is so much happier without her personal life in the open. She credits Joe for that and realizes how much better off she is."
Taylor Swift's age might be one reason why she's keeping this relationship private
Taylor Swift was born on December 13, 1989, and she'll turn 29 before the end of 2018. Joe Alwyn was born on February 21, 1991, which means that he's 27. They're both pretty young, in the grand scheme of things. But Swift's age might be one reason why she's taking a more mature approach to her relationships, and to her relationship with Joe Alwyn specifically.
Quartz reports that "as we age, our relationship style tends to change, for the better." Psychologists found that "age seems to significantly impact the level of anxiety and avoidance people feel about relationships." As people grow older, they feel more secure in their relationships. Plus, they also report lower levels of anxiety about their relationships. "As we age, we tend to more deeply invest in the roles of partnership — and that changes our interpersonal behaviors and personalities."
Of course, people's personalities don't change completely as they age. And things that Taylor Swift has always done — like writing songs about her love interests — likely won't change even as she approaches her thirties. Entertainment Weekly reports that on Reputation, Swift invokes Alwyn "over and over again as a refuge and a savior, the only person she can trust in a world where 'All the liars are calling me one/ Nobody's heard from me for months.'" She may be retreating from the limelight a little, but she's still Taylor Swift.
Read more: Why Justin Bieber's Age Isn't Stopping Him From Marrying Hailey Baldwin
Check out The Cheat Sheet on Facebook!