Taylor Swift and TikTok Star Jayden Bartels Had the Cutest Exchange on Twitter
With the help of YouTube and TikTok, Jayden Bartels has suddenly become a star in the last few years. At only 15 years old, she's making herself known as an actress, singer, songwriter, and dancer. One of the exciting opportunities that Bartels has recently been given was appearing in a Taylor Swift music video.  When …
With the help of YouTube and TikTok, Jayden Bartels has suddenly become a star in the last few years. At only 15 years old, she's making herself known as an actress, singer, songwriter, and dancer. One of the exciting opportunities that Bartels has recently been given was appearing in a Taylor Swift music video. 
When the video was dropped, the young star hit social media to gush about how much she loved being a part of it. To top off her happiness, Swift responded with a comment that made Bartels' day. 
Jayden Bartels' climb to fame
For someone so young, Bartels has been around a while. As a child, she was represented as a model and a dancer. She appeared in a number of commercials and she was even seen in an episode of Dance Moms in 2016. 
That same year she found the platform that would make her famous, musical.ly. She posted a music video that went viral, making her an overnight sensation. Musical.ly has since merged with TikTok, where Bartels has an astonishing 7.5 million followers.
Bartels' social media savvy has been a big factor in her meteoric rise. She is a prolific producer of content, making videos of her music, dancing, heart-to-heart talks, and even pranks. As well as her legendary TikTok following she has attracted 3 million Instagram followers and 700,000 subscribers on YouTube.
Taylor Swift wanted this kind of talent for her new video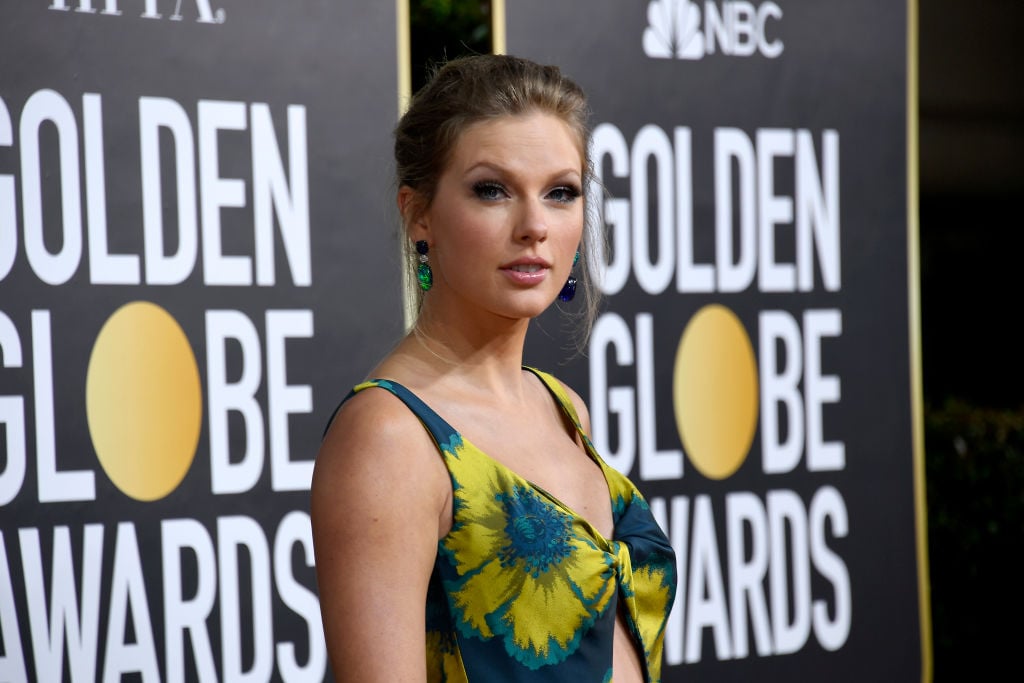 Swift directed the music video for her new song "The Man," and it was the first time she'd ever tried her hand at directing. This made the project even more important to her, and she put a lot of thought into how she wanted to approach it. 
As she had with many of her previous videos, she wanted to include cameos from famous people. While many of the people she chose were well-established stars, such as Katy Perry, Swift also wanted to include people who would reach a younger audience. She reached out to three young artists who had made a name for themselves on platforms such as TikTok: Loren Gray, Dominic Toliver, and Jayden Bartels.
With these social media phenoms' involvement in the project, it drew attention from the younger crowd. On top of that, their help in promoting the video on the social media sites that made them famous boosted it even more. Swift's directorial debut and bold new song were a hit. 
The two stars connected on Twitter
The day the video was released, Bartels posted a picture of her and Swift from when they were filming. It's hard to recognize Swift because she was wearing her makeup from the video, which transformed her into a very convincing looking man. Bartels was enthusiastic and grateful as she remembered the experience, saying that it was one of her best days. 
She didn't seem to expect Swift to respond, but the singer surprised her. Swift left a comment on the post, saying, "Every time I see you in the video I just GRIN because you were so good and so awesome to be around. Thank you SO much for being a part of it!!!"
Swift hasn't always had an easy time getting along with other celebrities. Her feuds with Katy Perry and Kanye West are an example of some of the trouble she's run into in the past. But it seems that she's not letting old drama stop her from encouraging the next generation of stars. If her heartwarming exchange with Bartels is any indication, Swift is focused on the future, and she's bringing young artists along with her.