Taylor Swift Announces 'Lover' Enhanced Album — Here's What That Means
OK, Swifties, take a deep breath. Are you ready for this? Taylor Swift has yet another announcement ahead of the Lover album release on Aug. 23, 2019. There's been so much going on, but it seems like she's happy to spoil her fans. Here's a look at what's in store for us now.
Swift has released four tracks from Lover so far
Fans already have a taste for Lover, and they're obviously excited for more. First, we were given "Me!" featuring Brandon Urie of Panic! At the Disco — a bright, shining pop song perfect to kick off this new era. Then came "You Need to Calm Down," which is Swift's latest tongue-in-cheek nod to the haters, this time against all of the homophobes on social media and beyond.
The last couple of weeks have been full of even more TSwift goodness. First, there was "The Archer," a synth-heavy, cinematic single that feels like yet another love letter to boyfriend Joe Alwyn. But then came the most romantic track of them all: "Lover," which is about to be the first dance slow song at every 2020 wedding.
She has been counting down in typical Taylor style
We now know all 18 tracks off of Lover, as well as their placement on the album (numbers are always important when it comes to a Swifty Easter egg hunt). And as the 23rd draws very, very close, Swift has continued to share with us, along with a signature countdown.
Beginning with her favorite number, 13, Swift counted down to the Lover release date (the palm trees were a cute touch, as a nod back when fans were scouring her social media for clues prior to "Me!"). Her latest is a fence with five holes in it, and which she notes in the caption, also as a call back to earlier this year. 
Swift's latest Lover announcement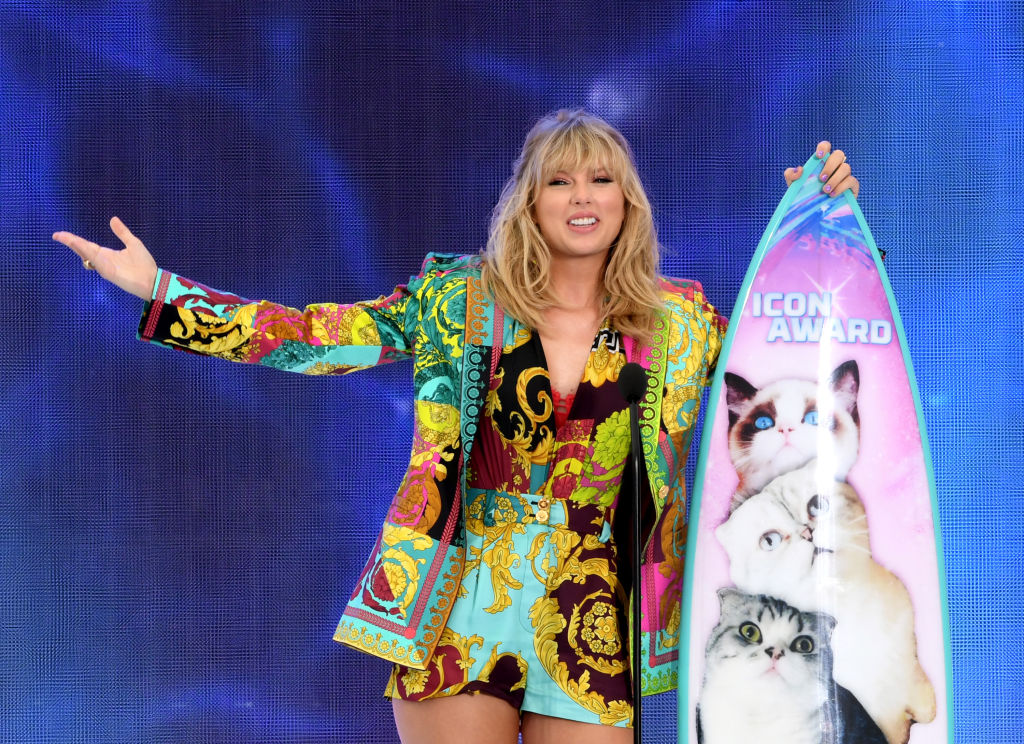 Taking to her Instagram stories on Aug. 20, 2019, Swift said the following: "Hey guys, it's Taylor. Welcome to the Lover enhanced album playlist. Every day until the release of my new album, Lover, I'll be sharing unreleased lyrics that nobody's seen before. So keep checking back."
She includes a link there to the Spotify playlist. So far, the playlist simply features the welcome video (the same as in her stories) and the first set of lyrics, in an eight-second clip. The playlist also includes plenty of her favorite songs, including "Easy Silence" by the Dixie Chicks. Finally, the previously released Lover tracks are all there.
Why is Lover different from Swift's previous albums?
Lover is Swift's seventh studio album. But it's also a notable first. After parting ways with Big Machine Records back in 2018, Swift signed a new deal with Universal Music Group under Republic Records. And now, unlike before, she owns the rights to her master recordings.
You'll recall when Swift posted on Tumblr, calling out Scooter Braun? Which turned into a whole thing involving Justin Bieber and myriad other celebrities on social media? Yeah, this is what that was about. But moving forward, Swift will own everything she makes, which makes Lover very special to her.