Taylor Swift Announces Release Date Of Her New Single 'Lover'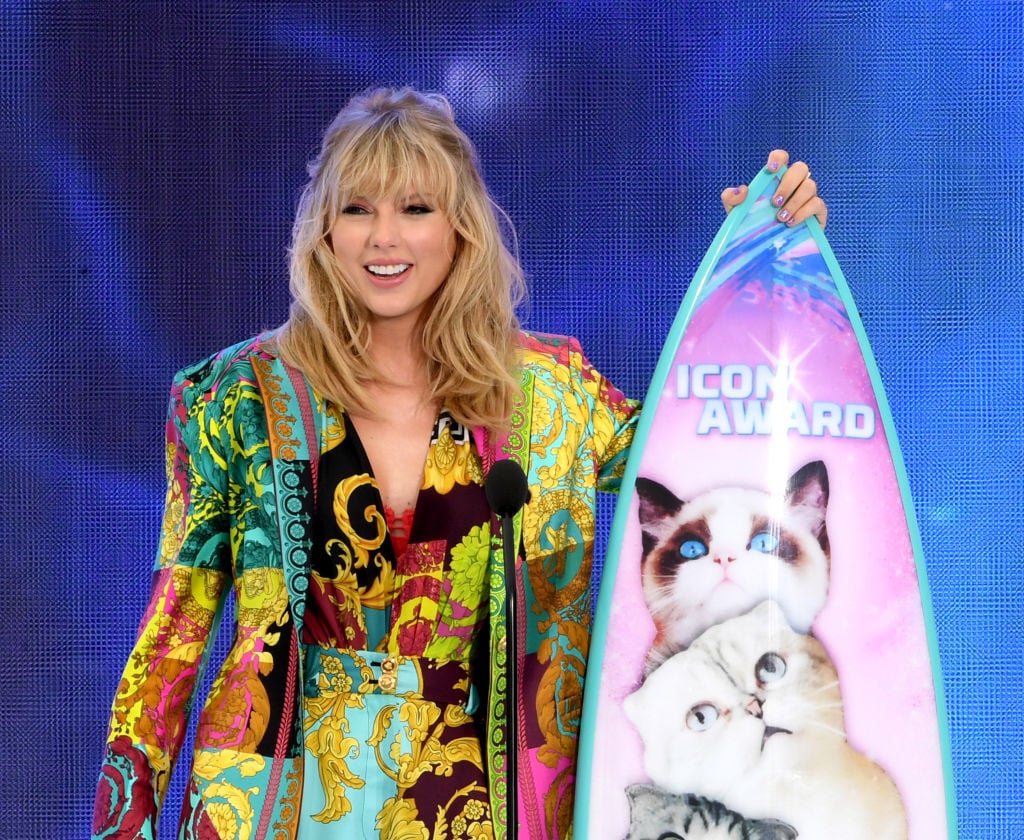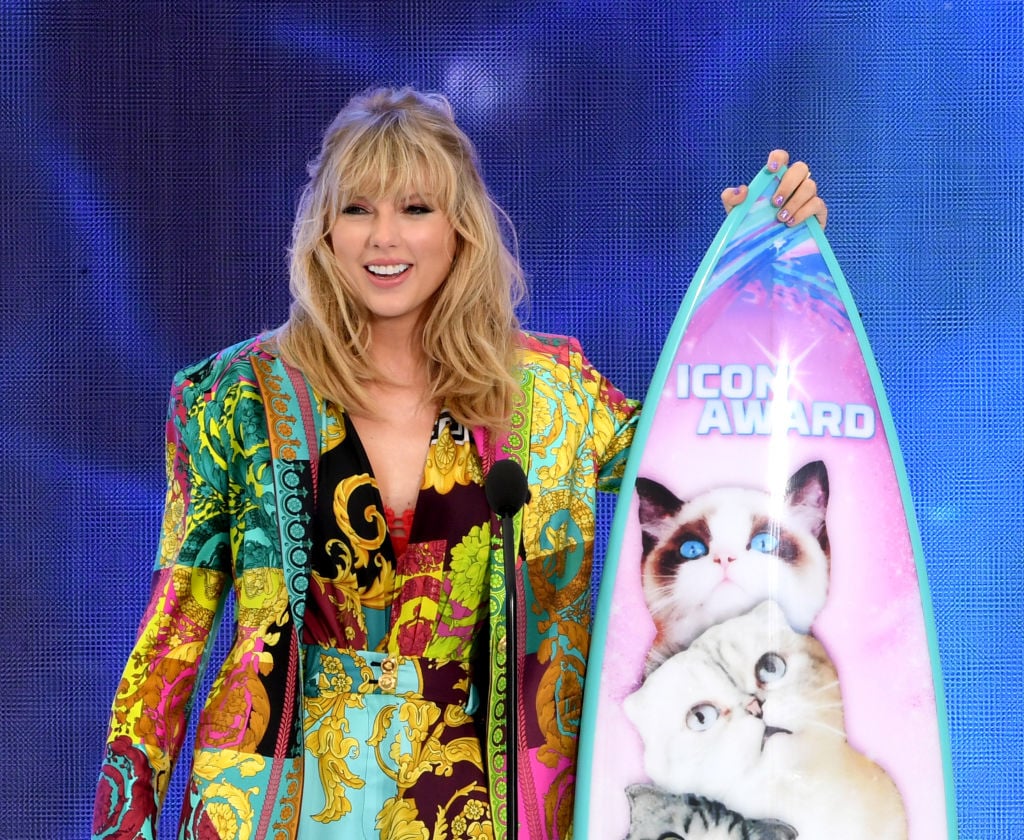 The 2019 Teen Choice Awards was a special occasion for Taylor Swift and her fans. At the event, Swift accepted the Icon Award and announced the release date for her next single. The title track for her upcoming album, Lover, will be released on Aug. 16. Swift previously held Secret Sessions to give select fans an exclusive listen of the album. With less than two weeks to go until the album's release, "Lover" will help tide Swifties over as they count down the days.
'Lover' is the fourth single released before the album
"Me!" was the first single Swift released from her upcoming album. The song featured Brendon Urie from Panic! at the Disco and was released on April 26, 2019. Swift released the second single, "You Need to Calm Down" on June 14. A music video for the song came out June 17 and featured several guest appearances from members of the LGBTQ community including RuPaul, Adam Rippon, Laverne Cox, and the cast of Queer Eye. Swift released "The Archer" on July 23.
"Lover" is co-produced by Jack Antonoff who frequently collaborates with Swift. Swift posted lyrics from the upcoming song on her Instagram account, and her fans are barely able to contain their excitement.
"Ugh and she said that this one has one of her favourite bridges and her bridges are usually the highlight oh man I'm so excited I wish I was falling in love rn," wrote one fan on Reddit.
"Based on the Vogue lyrics alone, I'M READY," wrote another.
Taylor Swift encouraged her fans to make mistakes
The release date of "Lover" was not the only exciting part in Swift's acceptance speech. While accepting the award, Swift encouraged her fans to make mistakes.
"If anybody's a teen out there, I think one thing I wish I would have known when I was a teen was mistakes are inevitable," she said. "I think sometimes you think if you try hard enough to make every decision perfectly, you think you can possibly ace life and never make any mistakes. But it's normal to make mistakes, and I just want you to know if you're out there and you're being really hard on yourself for something that's happened, or messing up or feeling embarrassed, it's normal."
Swift's speech seemed inspired by her own real life experience. In addition to making mistakes, Swift also encouraged her fans to advocate for themselves.
"We live in a crazy world, and we're living in an insane time, so please be kind to yourselves and stand up for yourself. Please," she said.
Swift also advocated for equal pay during her speech
Alex Morgan from the U.S. women's national soccer team presented Swift with the Icon Award. During her speech, Swift thanked Morgan and her teammates for advocating for equal pay. She also encouraged her fans to support the team.
"First, I want to talk about Alex Morgan. The fact that she's here presenting this to me is such an honor. Not only winning the World Cup with her amazing teammates, but while they were winning the World Cup, they were also taking a historic stand in terms of gender equality, gender pay gap," she said. "Please, please, please support her and her teammates, because this isn't over yet. It's not resolved. Get online. Talk about it."
Swift received the Icon Award for her success as a musician and her dedication to creating a positive change. Her speech showed why she received the award as she balanced updating fans on her new music and using her platform to make a statement.