Taylor Swift Fans Are Convinced She's Giving Them a Huge Birthday Gift
Taylor Swift might be turning 30 tomorrow, December 13, 2019, but Swifties are convinced that they will be the ones receiving the ultimate birthday gift. Any fan of Swift knows that the Fearless artist is fond of leaving easter eggs for her fans to find. Swift left clues for her fans to unveil her most recent album, Lover. Prior to releasing the name of her seventh album, she hid the name of it in the music video for the album's debut single "ME!"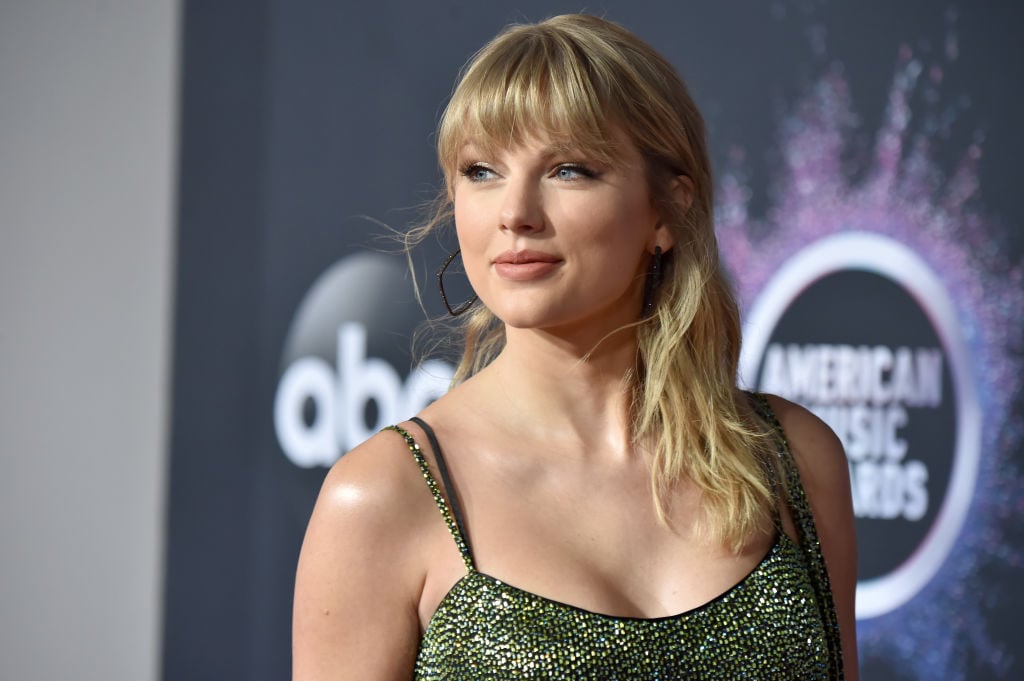 But, Swift's easter egg hiding skills are far more complex than that. Back in 2017, Swift's long-time best friend, Selena Gomez, revealed the name of Lover's first single on Swift's 28th birthday, years before the album even released. Now Swifties are convinced that the "You Belong With Me" singer has been dropping easter eggs in preparation to release something big on her 30th birthday.
Taylor Swift dropped countless easter eggs for Lover
It's no secret how much the songstress loves the number 13 because that's the day on which she was born. Lover was actually released on August 23 (or 8/23) because the numbers add up to 13, so it wouldn't be out of the ordinary that Swift was planning to release something new on her birthday. Diehard fans of the Grammy award winner have been analyzing her recent social media posts and they are now convinced that Swift will be dropping her next single (and possibly a video) on her birthday.
The Grammy winner has continuously referenced one of her songs
But just what song do Swifties think she's planning to drop? If you comb through some of Swift's most recent posts to Instagram, Tumblr, and Twitter, you might notice that she's been using the number four in quite a few instances. "All I want 4 Christmas is to be that voice you hear faintly in the distance in the mall engulfed in jingly jingle bells," Swift tweeted shortly after releasing her new Christmas song and music video "Christmas Tree Farm." If you look at the tracklist for Lover, you'll realize that "The Man" is the fourth song on the album. Thus Swifties are convinced she will be releasing it as her next single, if not on her birthday, at some point in the near future.
Will Swift drop a new single and music video on her birthday
Swift added fuel to the rumor mill when she posted photos from her recent Billboard shoot which named her Woman of the Decade to her social media profiles. In the caption for the final pic (and likely the last picture she'll post in her 20's) she once again referenced "The Man." "When you're pretttttty sure that if you were a man, you'd be the man 💅," the "Starlight" singer shared.
Swift gets candid with Billboard about The Man
Swift has been candid about how much the song "The Man" has meant to her. She has also stated openly a multitude of times that she's wanted to write the song for years but had to wait until she got it right. In her Billboard interview, she shared an in-depth look about her inspiration for the catchy tune. "It was a song that I wrote from my personal experience, but also from a general experience that I've heard from women in all parts of our industry. And I think that, the more we can talk about it in a song like that, the better off we'll be in a place to call it out when it's happening," the Red artist wrote.
Swift continued on to share about the double standards set for women. "So many of these things are ingrained in even women, these perceptions, and it's really about re-training your own brain to be less critical of women when we are not criticizing men for the same things. So many things that men do, you know, can be phoned-in that cannot be phoned-in for us. We have to really — God, we have to curate and cater everything, but we have to make it look like an accident. Because if we make a mistake, that's our fault, but if we strategize so that we won't make a mistake, we're calculating," Swift added.
Only time will tell if the talented songwriter really will make "The Man" her next single. We're sure Swifties are waiting on bated breath for the clock to strike midnight.