Celebrity / Movies / Music
Are Taylor Swift and Joe Alwyn Engaged? The Proof That Has Fans Convinced
Taylor Swift's new documentary, Miss Americana, hit Netflix and select theatres today and fans are eager to see Swift in a new light. The film, which covers a myriad of topics, premiered at Sundance Film Festival on January 23, 2020, but now the mainstream world has access to it as well. Of course, many Swifties …
Taylor Swift's new documentary, Miss Americana, hit Netflix and select theatres today and fans are eager to see Swift in a new light. The film, which covers a myriad of topics, premiered at Sundance Film Festival on January 23, 2020, but now the mainstream world has access to it as well. Of course, many Swifties have already managed to see the film and are now analyzing each and every portion of it. From politics to how Swift has been perceived in the media, there's a lot of ground to cover. But, what most fans are talking about after seeing the film is Swift's relationship with actor, Joe Alwyn.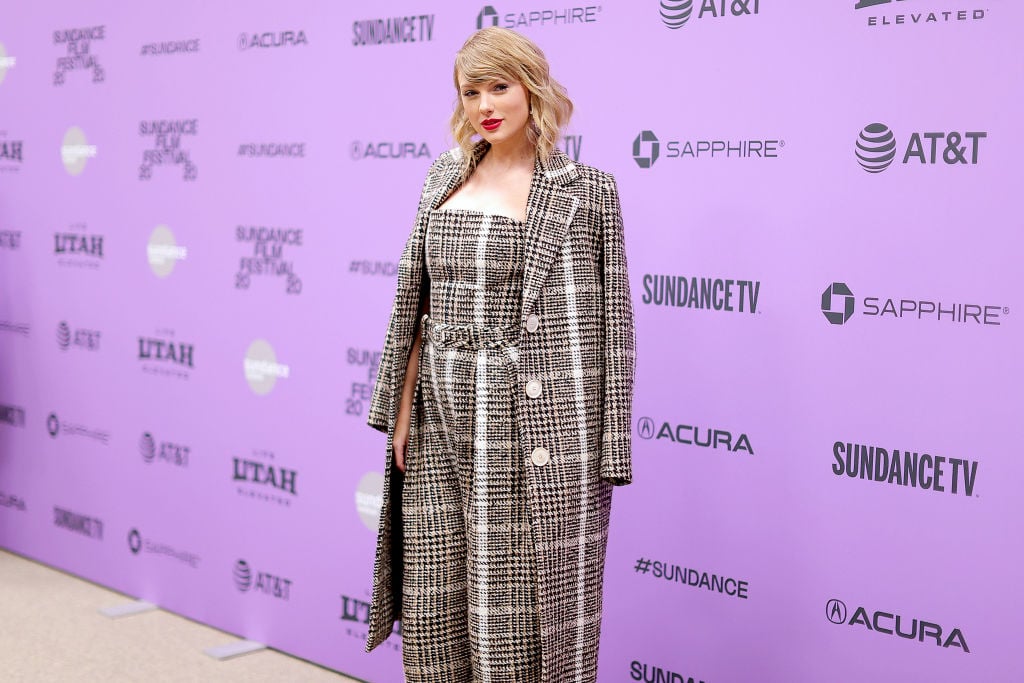 Taylor Swift's new Netflix documentary, Miss Americana
Taking to her Instagram page on January 31, 2020, Swift shared her excitement for fans to see the documentary. As someone who has become increasingly private in the past several years, putting this much of her personal life on display for fans and critics alike to analyze and critique was a bit daunting for her. "So it's finally out! #MissAmericana is on @netflixfilm and I'm really excited for you to see it. I want to thank @lanawilson for her endless curiosity and for wanting to make this film. It's pretty wild to be sharing this much of my life because it's pretty scary to be vulnerable! (understatement of the century) But I'm also so grateful to the critics and journalists who have so thoughtfully watched and reflected on the film,🙏🌯🐱🎒🎶 " the 30-year-old shared.
The songstress and her boyfriend are incredibly tight-lipped
One thing that the documentary didn't dive too deep into is Swift's relationship with Alwyn. The couple have both been candid about the fact that they have no intention to publicize any part of their relationship. Typically, both of them have managed to effectively squash any questions about the other. Swift has even shared that her relationship was "not up for discussion." However, she does discuss it a bit in the film by coyly making reference to it. When discussing the year she hid from the public eye (when she was allegedly hiding out with Alywn in London for large chunks of time) she shared that she found joy with herself, her life, and her partner.
Swift sparks engagement rumors after sporting a giant diamond ring
"Even though it was really horrible, I was happy. But I wasn't happy in the way I was trained to be happy. It was happiness without anyone else's input. We were just…happy," the "All Too Well" singer shared. And that happiness might have pushed Swift's relationship to the next level, because a part of the documentary hints that Swift might just be engaged to Alwyn. During the scene where Swift is talking about finally breaking her silence about politics and declaring "I want to be on the right side of history," she lifts up her hands to emphasize her point. Hawk-eye fans were quick to spot the massive diamond ring that she is sporting on her left ring finger.
Did the Cats actress drop hints in Lover
Of course, the documentary isn't the first time that Swift sparked engagement rumors. After releasing Lover, Swifties noted that Swift made several nods to engagement and marriage. In her song "Paper Rings" she declares "I like shiny things, but I'd marry you with paper rings," which may have hinted that Alwyn had already popped the question with the aforementioned ring. Furthermore, in the title track "Lover" she puts a twist on classic wedding vows with her lyrics. "Ladies and gentlemen, will you please stand? With every guitar string scar on my hand, I take this magnetic force of a man to be my lover," she belts out.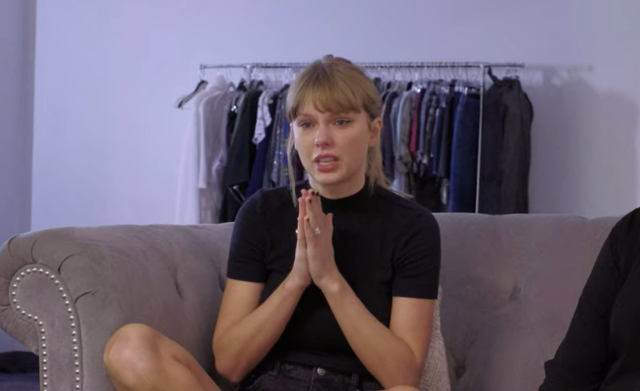 Is Swift engaged to Joe Alwyn
Of course, Swift might just be wearing a ring for the fun of it. But, as someone who has openly admitted to pulling from her personal life and experiences for songwriting, we're certainly not ruling an engagement, or even a secret wedding, out. But, with Swift and Alwyn's commitment to secrecy, even if they are engaged, we're not likely to hear about it from them anytime soon.