Taylor Swift Broke Another Billboard 200 Chart Record for 2020 With 'Folklore'
Acclaimed musician Taylor Swift breaks records all the time. Discover which Billboard 200 chart distinctions she's earned for 'Folklore.'
Singer-songwriter Taylor Swift continues to top herself year after year. Her hit 2020 album, Folklore, has been critically and commercially successful, despite being a deviation from the norm for the artist. Here's a look at some of the records it's broken, and its latest feat on the Billboard 200 chart.
Taylor Swift's 2020 album 'Folklore'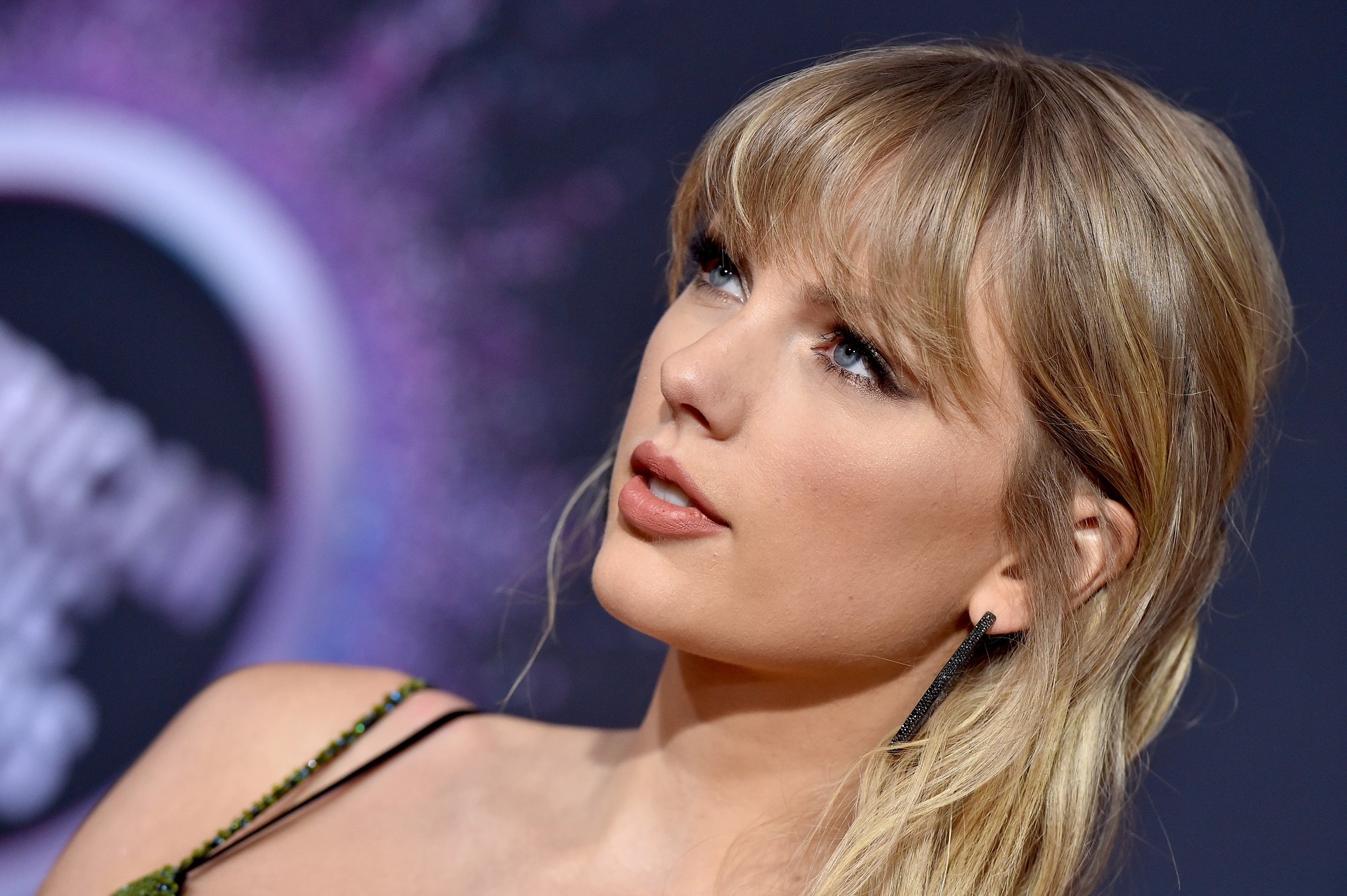 In the past, Swift has released her albums on what's considered a regular basis for major artists in the music industry: Typically, every two years. (She first broke this pattern when she spent an extra year on her 2017 album, Reputation.) But she surprised fans when she dropped Folklore in July 2020, less than one year after Lover.
"Most of the things I had planned this summer didn't end up happening, but there is something I hadn't planned on that DID happen," she wrote on Instagram ahead of the drop. "Tonight at midnight I'll be releasing my entire brand new album of songs I've poured all of my whims, dreams, fears, and musings into."
It debuted at No. 1 on the Billboard 200
"Before this year I probably would've overthought when to release this music at the 'perfect' time, but the times we're living in keep reminding me that nothing is guaranteed," Swift continued in the post. "My gut is telling me that if you make something you love, you should just put it out into the world."
Despite being atypical for the singer, Folklore, which features a more alternative rock sound that her previous work, brought massive sales and streams. Not only did her first single, "Cardigan," debut at No. 1 on the Billboard Hot 100, but the album topped the Billboard 200 chart, making history.
'Folklore' has earned many Billboard 200 distinctions
Folklore remained at the top of the Billboard 200 throughout August. With its fifth week at No. 1, the album tied with Lil Baby's My Turn, which hit this mark in July 2020. However, Folklore is unique in that it spent five consecutive weeks in that spot, which hasn't been done since Drake's 2018 album Scorpion.
On the chart dated September 12, Swift earned the most weeks at No. 1 for any artist in 2020 for Folklore. In addition, she tied yet another Billboard 200 record. Combined with her other albums, this marked 46 total weeks at No. 1 on the chart, making her only the second female artist to have met that mark (Whitney Houston is the other).
How have Swift's other albums fared on the chart?
Speaking of Swift's previous albums, Folklore is unique in another way: It has spent the most consecutive weeks at No. 1. But her other albums have also fared well. Apart from her self-titled debut, all seven of her albums have debuted at No. 1 on the Billboard 200. And all of those remained in the top 10 for their first five weeks.
Speak Now spent its first two weeks on top of the chart, while Red, 1989, and Reputation all stayed at No. 1 for their first three weeks. Lover had a slow decrease, dropping down to No. 2 in its second week. Swift also has one of the longest-charting albums with 1989, which has spent nearly 300 weeks on the Billboard 200.