Taylor Swift Calls Joe Alwyn 'Family' When Talking About Writing 'Really Special' Song 'Lover'
Taylor Swift fans believe the musician is singing about Joe Alwyn on her hit song 'Lover.' Here's what the song says about their relationship.
Singer-songwriter Taylor Swift writes about all kinds of love, from her teenage heartbreak to her family. Though she and actor Joe Alwyn rarely speak about their relationship publicly, the artist has composed many songs about it. Reflecting on her single "Lover" in 2020, Swift seemingly deemed Alwyn her chosen family.
Taylor Swift debuted her album 'Lover' in 2019
Following the darker Reputation, Swift shifted to a pastel esthetic as she entered the era of her seventh studio album, Lover. In early 2019, the artist started to tease what was to come, beginning with her lead single, "Me!" Her first with Republic Records, Lover debuted in August 2019.
"This album is very much a celebration of love, in all its complexity, coziness, and chaos," Swift wrote on social media. "It's the first album of mine that I've ever owned, and I couldn't be more proud." Though her relationship with Alwyn earned a few songs on Reputation, Lover brought many more.
The title track earned a Grammy nomination
In addition to the success of the album as a whole, Swift has received praise for many of its songs. The third official single off Lover was its title track, which earned a dreamy music video released the same month as the album. "Lover" charted on the Billboard Hot 100, peaking at No. 10.
The single also earned a Grammy nomination for Song of the Year. Though Swift didn't win any of the three awards she was up for (including Best Pop Vocal album for Lover and Best Pop Solo Performance for "You Need to Calm Down"), fans noted that the "Lover" loss might have hit harder, as she wrote it by herself.
Swift says the bridge is her favorite part
The track is one of the most personal on the album. Speaking to the Nashville Songwriters Association, Swift said, "I think my favorite line is 'Ladies and gentlemen, will you please stand?/With every guitar string scar on my hand/I take this magnetic force of a man to be my lover.'" This comes from the bridge, which is inspired by wedding vows.
Swift said the line is both literal and metaphorical. "I've written a lot of breakup songs…so you would hope that if somebody's going to choose you, they're going to choose you along with all the things that have hurt you in the past and all the damage," she said. "And if you're going to choose someone, you're going to do the same for them."
What the verses reveal about her life with Joe Alwyn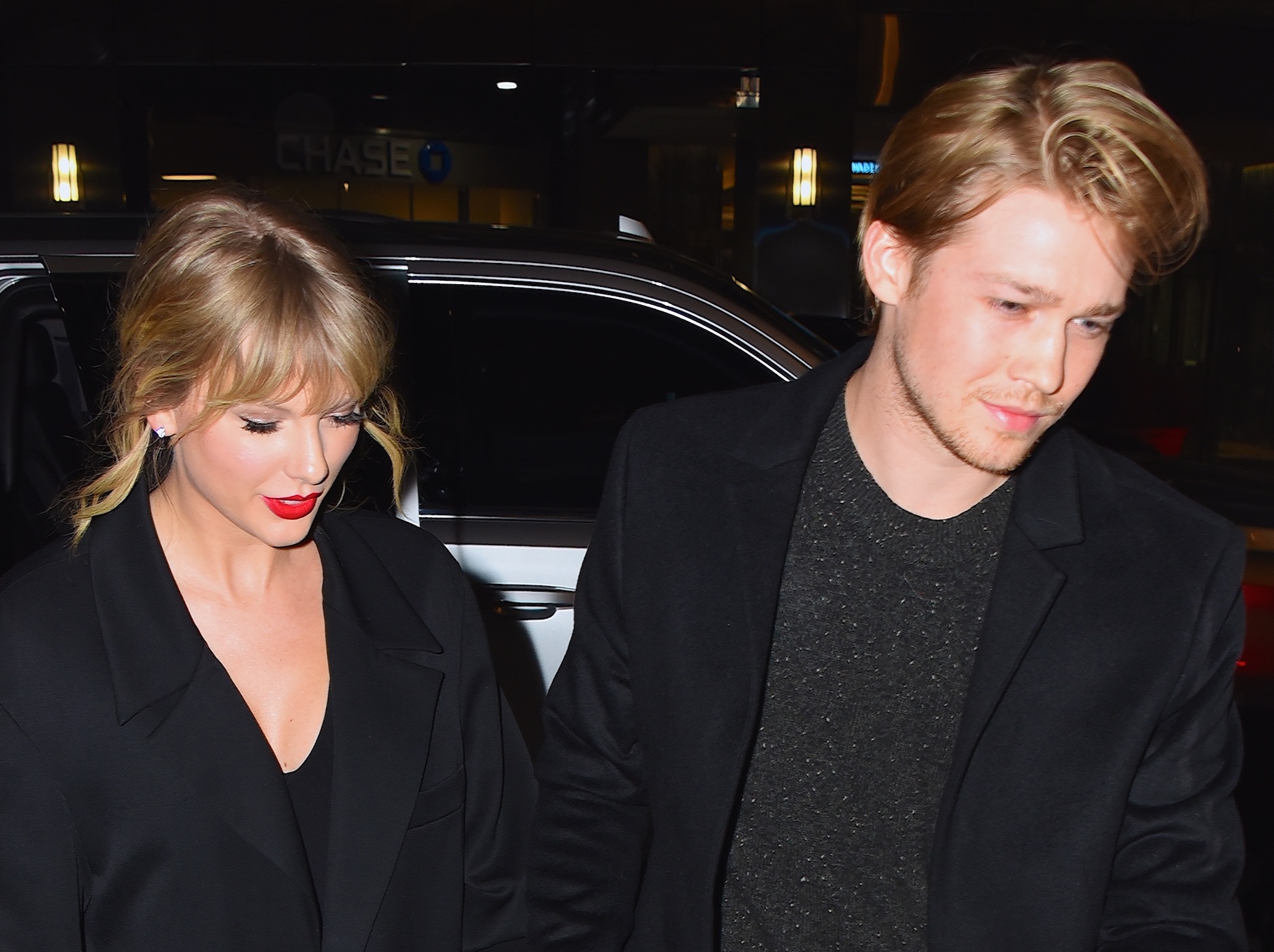 "I just wanted to paint a picture of two people who are learning to live together for the first time realizing you can make your own traditions," Swift continued of the song's verses, in which she gives examples of everyday moments. "Because this is your life and your family that you're choosing."
"I think that's a really beautiful thing that happens when two people decide to spend their time together," Swift added. She called the song, which fans believe to be about Alwyn, "sort of a celebration of taking that very adult step of living with someone and deciding this is the path forward for you, walking alongside someone else."