Taylor Swift At the 'Cats' Premiere: 'You Can't Spell Cats Without T-S'
Not only is she a musical superstar, but Taylor Swift is also starring in one of the biggest movies of the holiday season: Cats. She attended the premiere in New York City on Dec. 16, 2019. Here's what you need to know about the event.
Taylor Swift stars in 'Cats'
Swift is known primarily as a musician. However, over the course of her career, she has appeared in a number of films. She was in The Giver, Valentine's Day, and provided a voice for The Lorax, among others. Now, Swift is in her biggest film to date.
She stars in Cats, the film adaptation of the acclaimed Broadway musical. Swift portrays Bombalurina, a "statuesque" cat, who is also described as "self-assured" and "generally well-meaning." She shared very little during filming, but has opened up in the months since.
She also wrote an original song for the film
Not only did Swift appear in the film, but she also wrote an original song for the film, "Beautiful Ghosts." The songwriter penned the tune with the composer of the musical, Andrew Lloyd Webber, and they were nominated for a Golden Globe for it.
"That's a huge thing," she said at the premiere about their nomination, adding that both of them were "stunned and excited," and that they're "so stoked" to attend the Golden Globes in Jan. 2020. Swift called Lloyd "one of the best co-writers" she's ever worked with, adding that he had "a very improv vibe."
Swift opened up about her experience
Once Swift was able to talk about Cats more, she couldn't wait to share. She posted photos, the trailer, and, of course, her song. But on the day of the premiere, she had a special behind-the-scenes treat for fans, which she shared on social media.
In the video, Swift shared moments in the studio, in her personal trailer, and on set, where she even got to hang out with a hairless cat. She also shared a photo of herself with the music team, all of whom have matching sweatshirts. There's also a cool moment of her dance with Idris Elba. Watch above.
Her co-stars talking about her
"Taylor Swift was so dedicated…she so applied herself. I was really impressed," said choreographer Andy Blankenbuehler. He added that she "sweated it up in the studio" for weeks ahead of time. "It was great to see Taylor and Andrew working together. The energy on the set was really cool," he added.
"It's really special when you have such a megastar," said her co-star Robbie Fairchild. He added that she talked to everyone and remembered all of their names months later. "That's the kind of artist I want to be," Fairchild said.
Swift's own cats were inspiration — sort of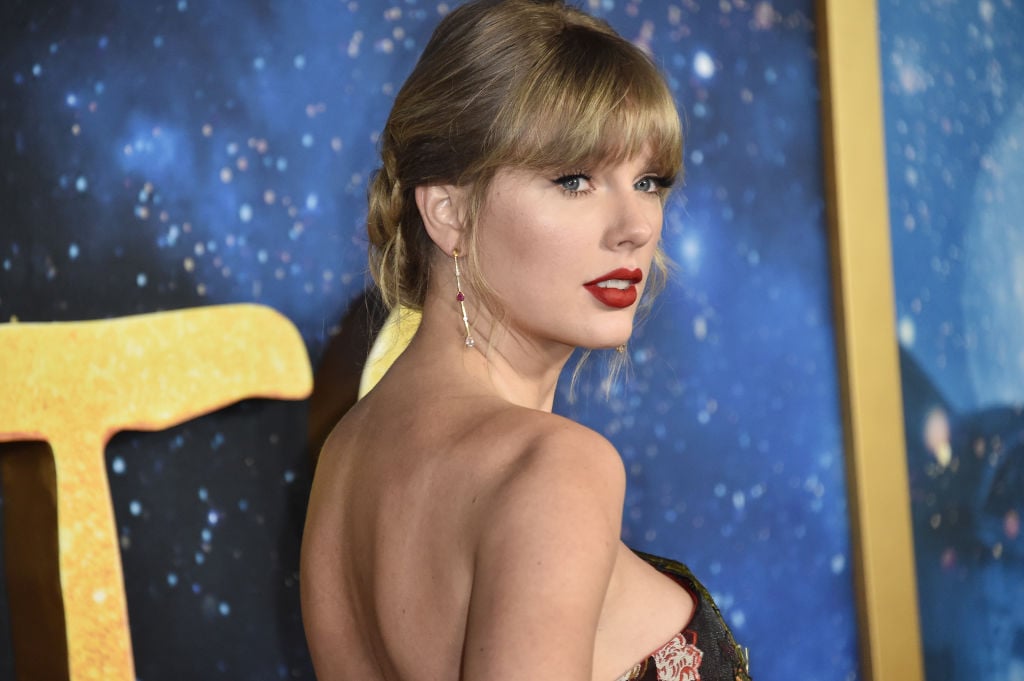 Swift was excited to see Cats for the first time on Dec. 16, saying, "It's really kind of like a very romantic thing to go to a premiere and not have seen anything." She added, "We all did live singing so there wasn't a need to go back in."
As a huge cat lover herself, Swift has three cats of her own. While they weren't the inspiration for Bombalurina, who she described as "athletic" "wild," and "feral," photos of them were shared with Rebel Wilson for her portrayal of Jennyanydots, she said.