How Did Taylor Swift Celebrate the Anniversary of 'Folklore'?
The Folklore anniversary party kicked off on social media a day ahead of the acclaimed album's official birthday. Loyal Taylor Swift fans took to their preferred platforms to celebrate together. But the artist herself also had a surprise in store. Learn how Swift commemorated the first anniversary of her July 2020 release.
Taylor Swift's 'Folklore' debuted in July 2020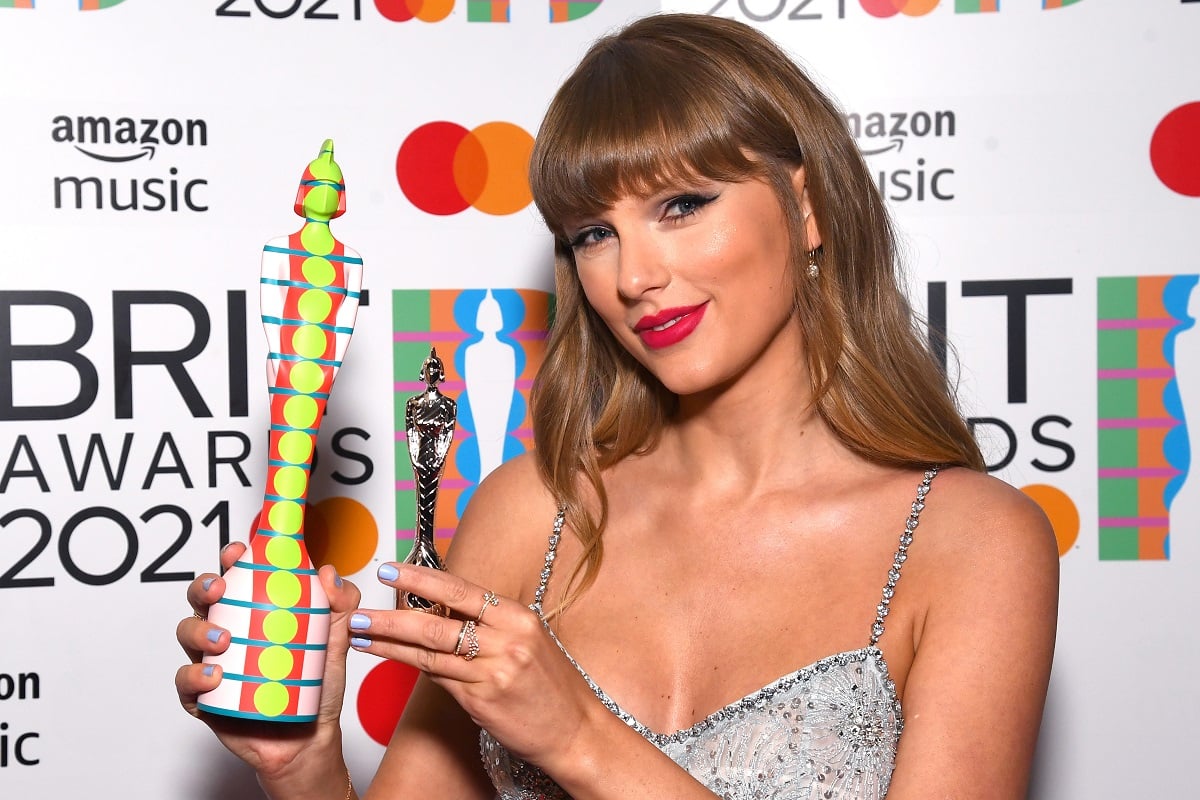 On July 24, 2020, Swift released her eighth studio album, Folklore. The work came about as a result of forced downtime due to the coronavirus (COVID-19) pandemic. She told Paul McCartney for Rolling Stone that she thought, "my brain is all scrambled, and I need to make something."
"I had originally thought, 'Maybe I'll make an album in the next year, and put it out in January or something,' but it ended up being done and we put it out in July," the artist continued. "If you take away all the parameters, what do you make? And I guess the answer is Folklore."
The standard version of Folklore contained 16 tracks. (A bonus track, 'The Lakes,' comes with the deluxe version, released later.) The album debuted at the top of the Billboard 200 and brought Swift her third Grammy for Album of the Year. And one year later, many were excited to celebrate Folklore's anniversary.
Her team released new merchandise
While Swift is something of a public relations expert herself, she, like all artists of her caliber, has a team helping her out. The Taylor Nation social media accounts are more active than the singer's personal account and typically retweet fan posts and share information that's not as creative or "on-brand" for Swift.
Ahead of the Folklore anniversary, the Taylor Nation account posted about merchandise. "folklore is one year old tomorrow and we're tossing all our pennies in the pool for the new anniversary collection!" (The items sold at Swift's site typically rotate in and out based on era.)
The first Folklore anniversary collection includes several new items, including sweatshirts, sweatpants, short and long-sleeve t-shirts, a notebook, a hat, a bracelet, and even a keepsake box. Like the other items sold in the shop, the names of the merchandise are Swift's song lyrics.
Swift marked the 'Folklore' anniversary
On the day in question, Swift posted a message to her followers on social media. "It's been 1 year since we escaped the real world together and imagined ourselves someplace simpler. With tall trees & salt air. Where you can wear lace nightgowns that make you look like a Victorian ghost & no one will side eye you cause no one is around," she wrote.
Then, Swift revealed her present for her fans. "To say thank you for all you have done to make this album what it was, I wanted to give you the original version of 'The Lakes.' Happy 1 year anniversary to Rebekah, Betty, Inez, James, Augustine and the stories we all created around them. Happy Anniversary, folklore."
RELATED: 'Folklore' Anniversary: The Most Popular Songs From Taylor Swift's First 2020 Album