Taylor Swift Could Set Multiple Records at the 2020 Billboard Music Awards
The rescheduled 2020 Billboard Music Awards are set to take place in October 2020. Here are some of the records artist Taylor Swift could break that night.
Singer-songwriter Taylor Swift is among the notable artists nominated at the 2020 Billboard Music Awards. The folklore musician has taken home several awards at past shows, and as well as put on some memorable performances.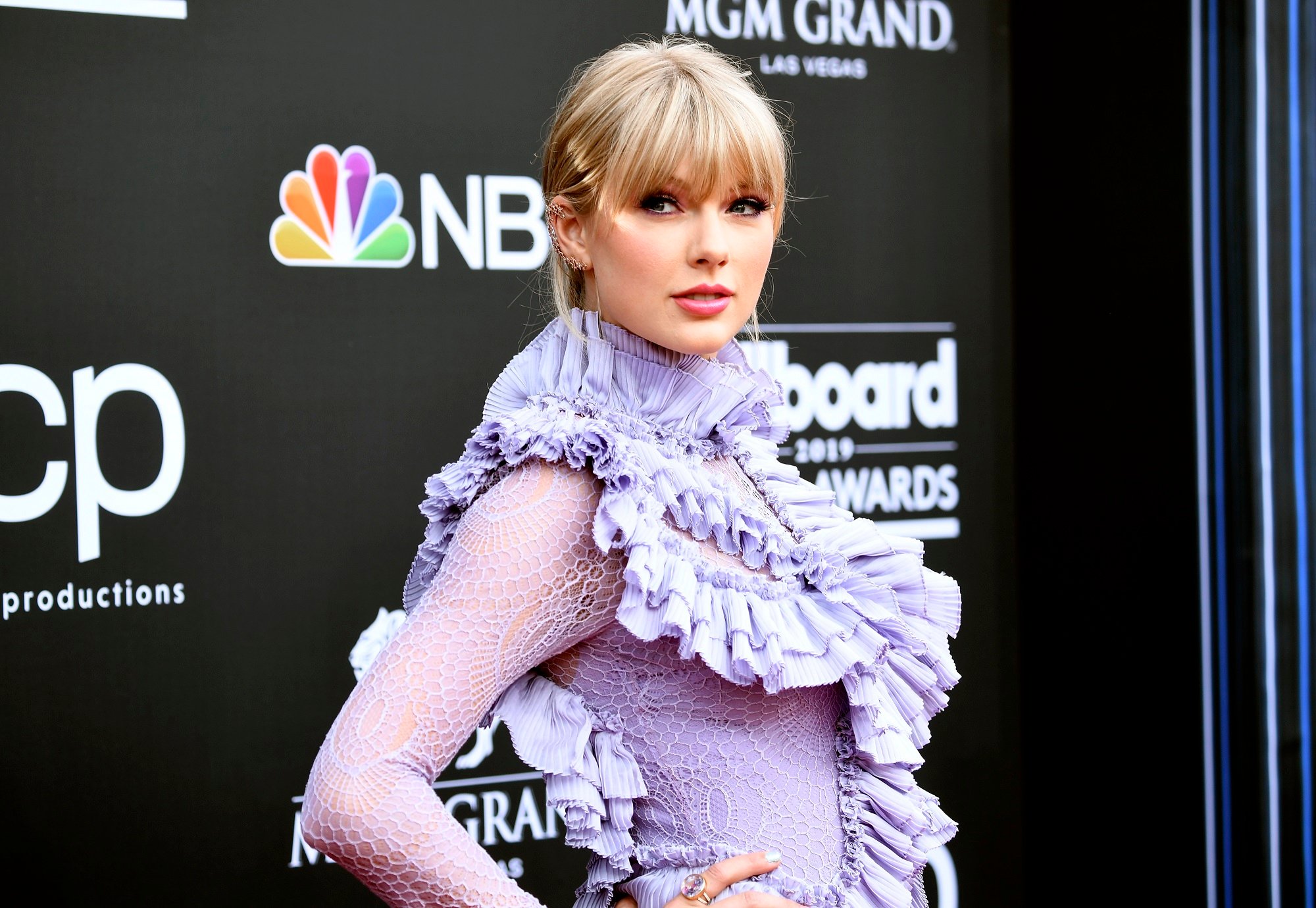 Ahead of the 2020 event, which takes place on October 14, 2020, on NBC, Billboard shared the full list of nominees. Swift earned six nominations this year. Here are four ways she could break a record at the Billboard Music Awards in 2020.
Billboard Chart Achievement
While most of the Billboard Music Awards categories are won through a combination of sales, airplay, and other data measurements, there are a couple of fan-voted awards. Among them is the Billboard Music Award for Chart Achievement.
Swift is the first-ever winner of the award, taking home the prize in 2015. This is the first year she has been nominated since, and she is joined by her ex-boyfriend Harry Styles, as well as Mariah Carey, Luke Combs, and Lil Nas X. If Swift wins in 2020, she'll be the first person to win the Chart Achievement award twice.
Top Female Artist
Swift already holds the most wins in this category, so she's competing against her own record. She's won Top Female Artist three times: First in 2013, then 2015, and finally 2018. She's among just five artists who have won multiple times, including Adele, Beyoncé, Mariah Carey, and Rihanna.
Speaking of Rihanna, she has previously held the distinction of being nominated for Top Female Artist more times than any other artist, with seven total nominations. This year's nomination for Swift brought her up to seven nods as well.
Top Billboard 200 Artist
Billboard also honors the artists who have topped the Billboard 200 with their albums with frequency and longevity. Swift has been up for this award six times, which is more than any other artist in the show's history. She was previously recognized in 2011, 2013, 2015, 2016, 2018.
Swift stands to break a record if she wins the Top Billboard 200 Artist award in 2020. Ahead of this year, she was tied with Drake for three wins in the category. Both artists are up for the award again in 2020, meaning if it goes to either of them, they'll break the tie. But if it goes to Billie Eilish, Post Malone, or Khalid, they'll remain tied.
Top Artist
Swift already has the record for the most times nominated for the night's top prize by a long shot. She's been nominated six times: In 2011, 2013, 2015, 2016, 2018, and now 2020. Only three artists are close to her: Justin Bieber, Rihanna, and Drake, all with four nods.
But Swift is tied for her number of wins with 50 Cent, Adele, Destiny's Child, Usher, and Drake, all of which have won twice. If she takes home this prize in 2020, it will make her the first act to have ever won Top Artist three times, which would be an amazing record to break.