Taylor Swift Destroys Her Boyfriend, Joe Alwyn, in Terms of Net Worth
Taylor Swift and Joe Alwyn could certainly be described as a power couple. Swift is, obviously, one of the biggest names in music. She has spent more than half her life in the spotlight and seems to accrue new levels of fame and success with each passing year. Meanwhile, her boyfriend, Alwyn, has made a name for himself as an actor, starring in films like The Favourite and The Last Letter from Your Lover.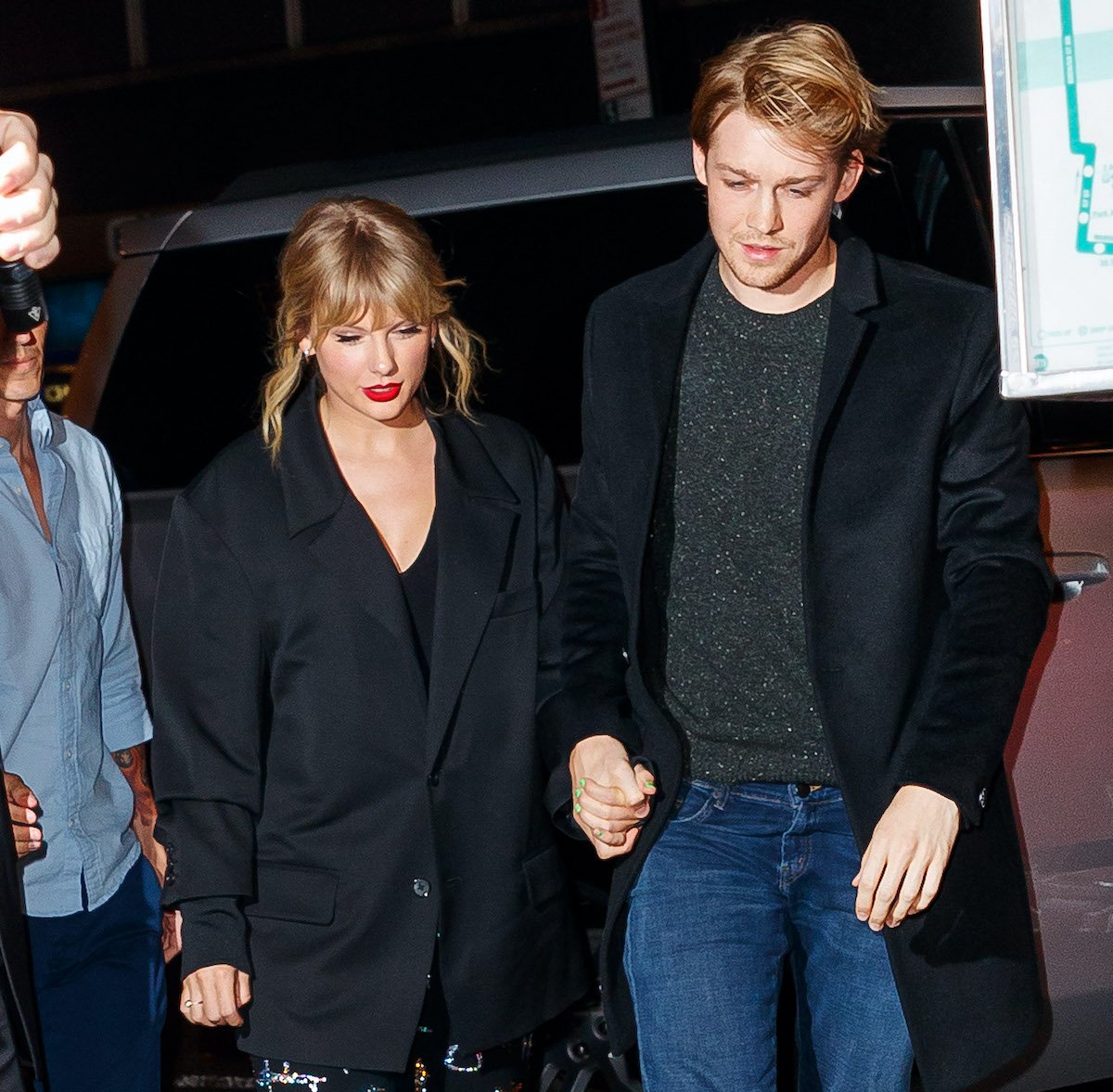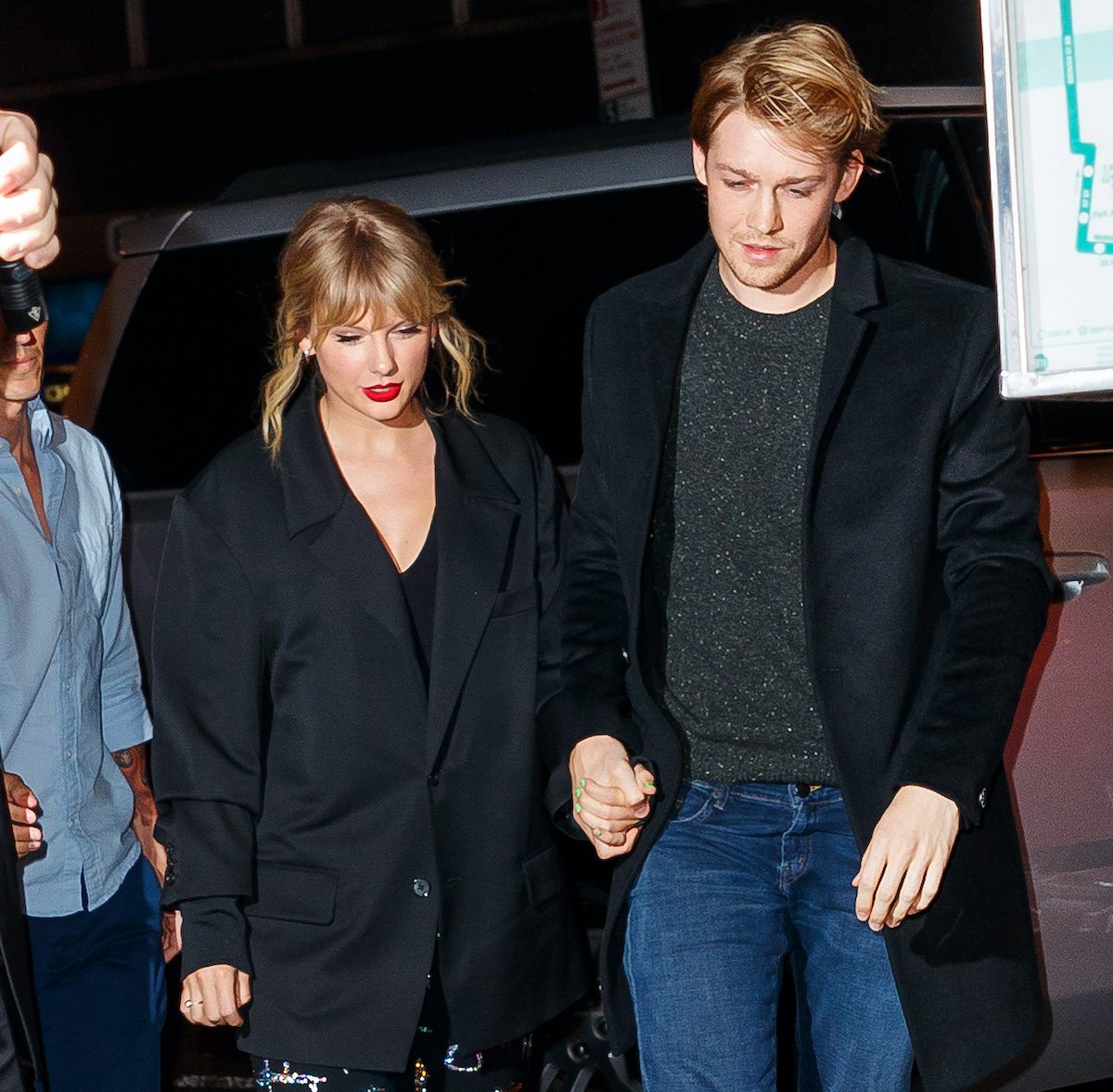 Taylor Swift and her boyfriend, Joe Alwyn, have written award-winning songs together
While the couple is successful independently, they've also found tremendous success by collaborating together. While quarantining in 2020, the pair wrote a number of songs together. Writing under the pseudonym William Bowery, Alwyn co-wrote six songs with Swift, which ended up on her surprise albums: folklore and evermore.
In fact, when Swift's album, folklore, won the Grammy award for Album of the Year, the "All Too Well" singer made sure to make time to thank her boyfriend. "Joe, who is the first person that I play every single song that I write," Swift proclaimed. "And I had the best time writing songs with you in quarantine."
The 'Red' singer's net worth is 100x more than her boyfriend's
But even though Swift and Alwyn are both wealthy and successful, the actor's net worth simply cannot hold a candle to his girlfriend's. According to Celebrity Net Worth, the English actor is worth $4 million. While it's impressive that the Boy Erased actor has amassed so much money at a young age, he can't compete with Swift. According to Celebrity Net Worth, the singer-songwriter is worth an astounding $400 million, making her net worth 100x more than her boyfriend's.
There have been rumors that the couple is engaged to be married
Of course, it's possible that Alwyn and Swift may one day combine their wealth. The pair have been dating for five years and there have been whispers that the happy couple may be thinking about marriage. After Swift was spotted wearing what could easily be an engagement ring in her documentary, Miss Americana, engagement rumors about the two reached a fever pitch.
Thus far, neither Swift nor her boyfriend has addressed engagement rumors. In fact, the pair have made a concerted effort to keep their relationship under wraps. Swift has shared that if she speaks about Alwyn in interviews, people will wrongly assume that her relationship is up for discussion. That said, she does give Swifties a glimpse into her relationships through her lyrics. For his part, Alywn doesn't seem to mind being the muse of some of Swift's most intimate songs. In fact, the actor has called it "flattering."
Alwyn teases his happy relationship with Swift while promoting 'Conversations with Friends'
And Swift isn't the only one who teases the relationship. Recently, while promoting his new TV series, Conversations with Friends, Alwyn was asked about what he thought about open relationships. While he wasn't isn't in opposition to them, he made it clear that he's happy being in an exclusive relationship with Swift. "I think people can do what they want and makes them happy," Deadline reported Alwyn said. "I'm obviously happy in a monogamous relationship."